Google slammed for axing pro-union workers, McDonald's to pay $26M in labor-law settlement, and key lessons from HIMSS' rebranding
Also: An infernal typo in a 'pictures with Santa' ad, how chatbots make the greatest impact, Facebook's new marketing research app, and more.
Good morning, PR pros:
A bedeviling typo in a Comox Valley Record ad is making the rounds online, which changes the message of "pictures with Santa" to something far more sinister:
Well this is awkward. pic.twitter.com/yDwTqQs4G9

— Nicholas M Pescod (@npescod) November 21, 2019
"There is no excuse for it, and we aren't about to use this space to make any," the paper wrote in its apology.
Comox Valley Record then wrote, in a candid and conversational tone:
We often chuckle about the typos we have caught, breathing sighs of relief when the L in "public" or the B in "Hornby" is added by the last set of eyes before going to print. Even those are not always caught.

But when it happens in an ad, it becomes all that much more blatant. They are called "display ads" for a reason. They are meant to stand out on the page. This one did that, for all the wrong reasons.

On the bright side, everyone in the Comox Valley and beyond knows when the Courtenay Christmas parade is… and the Captain Thunderpants concert should be a complete sell-out. So there's that.
Share your thoughts under the #MorningScoop hashtag.
Here are today's top stories:
Google fires four employees over 'repeated violations'
Days after more than 200 Google employees protested the suspension of two colleagues for accessing internal data, the company fired four employees over "clear and repeated violations" of its data security policies. Google's chief executive, Sundar Pichai, recently announced that the company's weekly staff meetings would be limited to "product launches and business strategies" because of a "coordinated effort to share our conversations outside of the company."
However, a Google activist group accused Google of tamping down union activity with its recent moves.
In a Twitter thread and Medium post, Google Walkout for Real Change said the search giant redrafted its policies that forbade looking at certain documents without specifying which were off-limits, "setting up an excuse to retaliate against organizers."
When they did, Google retaliated against them. Today, after putting two of them on sudden and unexplained leave, the company fired all four in an attempt to crush worker organizing. Here's how it went down: Google hired a union-busting firm. 3/12

— Google Walkout For Real Change (@GoogleWalkout) November 26, 2019
In its blog post, the activist group wrote:
With these firings, Google is ramping up its illegal retaliation against workers engaging in protected organizing. This is classic union busting dressed up in tech industry jargon, and we won't stand for it.
Instead of upholding user trust, Google is choosing to hide unethical behavior instead of correct it, to double down on hostile workplace conduct instead of fixing it.
Why it matters: No matter your corporate narrative, social media has evened the playing field between organizations and their stakeholders, both external and internal. The time when internal messages were kept inside organizations is gone, so ensure that your employee communications are in line with your organization's mission, brand values and voice. Otherwise, you can soon find yourself in a PR crisis.
---
FROM OUR EXPERTS
Rebranding demands more than just tweaking your logo or changing your organization's color scheme. Instead, it requires leadership involvement and a clear, research-backed objective to successfully complete the overhaul. Terri Sanders, senior vice president of enterprise marketing and communications for global health care nonprofit organization HIMSS, recently offered takeaways from its comprehensive rebranding campaign. Read her lessons learned here.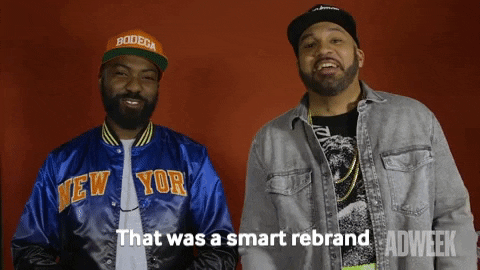 ---
MEASURED THOUGHTS
According to a study by Intercom, chatbots are most commonly used in sales. Support functions come in second.
Chatbots can be a fantastic tool for communicators to automate parts of their outreach strategy. How are you using chatbots for your organization right now?
McDonald's agrees to pay $26 million settlement
The burger chain is moving to settle a lawsuit filed by workers in California who allege the company violated state employment law. The company has agreed to pay a settlement to the roughly 38,000 employees who joined the class action, but it denies any wrongdoing as part of the settlement.
In a statement, McDonald's said it still believes its employment practices complied with California labor law. It also said it is improving training at company-owned restaurants "to promote continued compliance with all wage and hour laws."
What you should know: Internal disputes can easily become external crises. That's why it is crucial for communicators to become strategic advisors who can help shape corporate policies. True crisis communication begins when new policies are being crafted and at the highest levels of your organization.
The incident is also a reminder about the difference between your crisis response and your legal defense. McDonald's has a difficult task as it tries to set policy for its many franchisees while defending its global brand.
---
SOCIAL BUZZ
Facebook introduced a marketing research app, called "Viewpoints," which pays users for answering surveys and completing tasks that will help Facebook improve its features.
To help sidestep privacy concerns, Facebook explained in a blog post that before each program, it will "let you know how the information you provide through that program will be used." Facebook also promised not to sell app data to third parties nor publicly share your answers on your Facebook profile. The app is available only to Facebook users ages 18 and older in the United States, but the social media platform plans to extend it to other countries next year.
---
WHAT YOU SAID
We asked what kinds of writing topics you'd like to read more about on PR Daily, and the answers were split across all categories. Thirty-three percent of you said you'd like articles that touched on theoretical writing aspects, such as persuasive essays, while 27% said you wanted more information about writing structure (i.e., grammar and syntax). Twenty percent of you want information on usage, with more explanations on misconceptions over words' meaning and more—and the same number would like more articles on writing basics (i.e., punctuation).
What kinds of writing topics would you like to read more about on PR Daily?

Weigh in below and share your thoughts and questions under #MorningScoop.

— PR Daily (@PRDaily) November 25, 2019
---
SOUNDING BOARD
How are you planning to integrate video content with your campaigns in 2020?
How are you planning to integrate video content with your campaigns in 2020?

Weigh in below and share your thoughts, questions and challenges with video. We'll share in our #MorningScoop following the Thanksgiving holiday.

— PR Daily (@PRDaily) November 26, 2019
Weigh in and share your thoughts under the hashtag #MorningScoop, and we'll share after the extended Thanksgiving weekend.
Ragan Communications' offices are closed from Nov. 27 through Dec. 1 to celebrate the holiday. We wish our readers in the United States a Happy Thanksgiving, and those outside the country a great rest of the week.
PR Daily News Feed
Sign up to receive the latest articles from PR Daily directly in your inbox.
COMMENT
One Response to "Google slammed for axing pro-union workers, McDonald's to pay $26M in labor-law settlement, and key lessons from HIMSS' rebranding"
Ronald N. Levy

says:

Only PR Daily has spotlighted this hugely important PR realty that I don't see in any other PR newsletter: THERE IS A "DIFFERENCE BETWEEN YOUR CRISIS RESPONSE AND YOUR LEGAL DEFENSE."

The case that wins in a court of law, the facts and argument, may lose in the court of public opinion. So to avert a company losing millions in the court of public opinion, it can pay to present a PR defense that goes beyond what's in the legal defense. The general counsel who is intense in selecting a great law firm will be wise to guide management into also having a superb PR firm and department. Also perhaps a superb PR budget so the company doesn't win in the law court but then get killed in the court of public opinion.

PR Daily points out three defense situations that illustrate PR Daily's point: McDonald's, Google and Facebook.

In McDONALD'S, the accusation is that the company violated state employment law. The 38,000 employees who WON were awarded about $700 each which after legal fees of 33% pus expenses gave each employee perhaps $400. But McDonald's could have LOST billions if customers nationally started thinking of McDonald's management as "those anti-worker bastards." Billions!

The GOOGLE situation was that four workers were fired either because Google is anti-labor as the accusers say or because the four violated reasonable ruled in a major way as Google says. Here the PR peril is not just loss of advertiser-customers that pay Google tens of billions. Possibly even a bigger peril in this year before the election is that members of congress, eager to show "we're on the side of the public," could propose "protective" legislation that could purportedly protect workers and cost Google billions—actually billions with a "b"—year after year.

PR Daily's point is emphasized when we compare what could be won in the court of law but lost in the court of public opinion.

FACEBOOK is in the same boat as Google in facing a peril that unduly restrictive regulation could cost a ton of money. Facebook accusers say to America's 200+ million adults that Facebook is making tons of money (true) "by using your information" (also partly true). If there's nothing illegal about Facebook's use of information, something like a "not guilty" plea might win fairly easily in court. BUT if 50 or 100 congressmen sense the opportunity to look like heroes to the voters by "not letting Facebook do this to the public," we can see a potential for huge damage. Facebook could win in law courts but lose in the public opinion court and in congress.

So since PR Daily is (in my opinion) surely correct that there's a "difference between your crisis defense and your legal defense," what can McDonald's, Google, Facebook and other accused companies do in the way of crisis defense that goes beyond what is done in legal defense? PR Daily has several times focused on this also: BE a blessing to the public and SHOW HOW you are a blessing.

"Blessed are the pure of heart" it is written and PR reality is that also blessed are those who are recognized as a blessing to millions of other people. Did Volkswagen engineers fudge on diesel emission tests? Yes. Did major networks employ senior people who clearly violated the rights of women? Yes. One could go on and on but in each case a PR defense could be: "It was them not us. A few executives have been accused but not 99.9% of our employees who work hard to serve the public!" It's true, it's honest, but whether the public buys it may depend on what the public knows your company has DONE do be a blessing to the public.

If you've donated a name-of-your-company lab building next to America's Memorial Sloan Kettering Cancer Center, or funded a Lymphoma Research Foundation study (which can cost well under $1 million) or funded Johns Hopkins to fight against Alzheimer's or a Cleveland Clinic fight to reduce heart disease, you've given millions of Americans reason to hope urgently that your company will be successful so you continue the fight for our health successfully.

Sometimes if you back a health-protection cause, you can get national or even worldwide media coverage by including information on how to avoid a disease and how to detect symptoms of it early so doctors may get rid of it. Look at the PR effect of this. If you get 50 million Americans to feel their necks for a lump—and if the public knows that if a lump is lymphoma, your company is backing research to get rid of it—is it possible that you've made ardent fans for your company out of the 50 million Americans who've been feeling their necks?

It's fitting. With wise, honest PR, the neck you save may be your own.