Health care communicatiors scramble to address COVID-19 case in California; Disney, Coca-Cola, JetBlue and more respond to outbreak; and Smithsonian releases 2.8M images
Also: A Facebook Live gaffe enlivens a weather report, what makes a company's reputation, Ragan's 2020 Salary and Workplace Culture Survey, and more.
Good morning, PR pros:
A weather report by ABC News 13's Justin Hinton became unintentionally humorous after he accidentally activated Facebook's filters feature before a Facebook Live segment. The mishap gave Hinton googly eyes, a wizard hat and beard, a gold medal and more.
News 13 published a story about the blooper, along with a Facebook post:
When you're trying to do a serious Facebook Live about the weather and you accidentally tap the Mystery Mask filter. Poor Justin Hinton. 🤣More on this story: http://bit.ly/2PexYkK

Posted by WLOS ABC 13 on Thursday, February 20, 2020
Hinton posted the misshap to his Facebook page as well, along with the backstory:
Hinton also imparted this advice: "If you can't laugh at yourself, what's the point of laughter?"
Here are today's top stories:
 First COVID-19 case of unknown origin reported
 The Centers for Disease Control and Prevention announced that the UC Davis Medical Center in California has the United States' first COVID-19 patient with an unknown origin—the patient wasn't exposed to a known source and didn't travel to an area with an outbreak.
Dr. Dean Blumberg, an infectious disease specialist at UC Davis Medical Center, told CNN affiliate KCRA this case is significant.

"That suggests that the virus is out there in the community, and that means pretty much that everybody's at risk," he said. "We don't know who might be carrying it. We don't know who we can get it from."
The CDC has been sharing information about COVID-19 on Twitter as well as in interviews with broadcast reporters:
What are five things you need to know about novel (new) #coronavirus? Watch as @DrNancyM_CDC answers important questions in this video. Stay updated with the latest information on #COVID19 at https://t.co/inSgagrDeE. pic.twitter.com/Wp2XJ9Vwmz

— CDC (@CDCgov) February 18, 2020
#CDCTRAVELNOTICE: There is ongoing community spread of #COVID19 in #Italy and #Iran. Older people and people with chronic medical conditions should consider postponing nonessential travel to Italy and Iran. More info: https://t.co/qymgi29Huz. pic.twitter.com/8Q9RSmVwKG

— CDC (@CDCgov) February 26, 2020
.@CDCgov's Principal Deputy Director Dr. Anne Schuchat is here to explain the new coronavirus warning, and how to prepare. pic.twitter.com/eQEvHuWcbX

— CBS This Morning (@CBSThisMorning) February 26, 2020
Health care organizations are following suit, emphasizing both information and track records meant to instill trust.
In a press release, executives from UC Davis Health and UC Davis Medical Center wrote:
As we regularly handle patients with infectious diseases, we have robust infection control protocols in place to handle this patient and others with more frequently seen infectious diseases. In this case, we are dedicated to providing the best care possible for this patient and continuing to protect the health of our employees who care for them.
There are a number of informational resources, including a Q&A and background information on COVID-19 on The Insider and the UC Davis Health website.
Why it matters:
 The COVID-19 outbreak has sparked both fear and misinformation, which can feed off each other. Health care communicators can follow the messaging examples above to focus on setting the record straight and calming people's minds.
If you can, display the information visually: Several news media outlets are sharing an infographic the CDC created for "No-Shave November" in 2017. The graphic displays what facial hair styles will work with facepiece respirators, and which should be cut off to effectively use one:
---
MEASURED THOUGHTS
What are the factors that help a brand build its reputation? Edelman has shown in its 2020 Trust Barometer that trust is comprised of competence and ethical action—and that ethics matter much more than competence for building trust.
Weber Shandwick has more information for organizations looking to develop their reputation. In a recent report, the agency lists all the factors that comprise a brand's reputation:
Image courtesy of Weber Shandwick.
Does this align with your views on reputation? How are you trying to build your credit with your target audience?
Share your thoughts in the comments or on social media with the hashtag #MorningScoop.
---
FROM THE EXPERTS
What are the components of a job that make it satisfactory or desirable? Do employees care only about money or are they looking for other values?
PR Daily Editor Ted Kitterman breaks down some of the top insights from our 2020 Salary and Workplace Culture Survey. Check out the ways PR pros and in-house communicators rate their compensation, and download your own copy of the report today.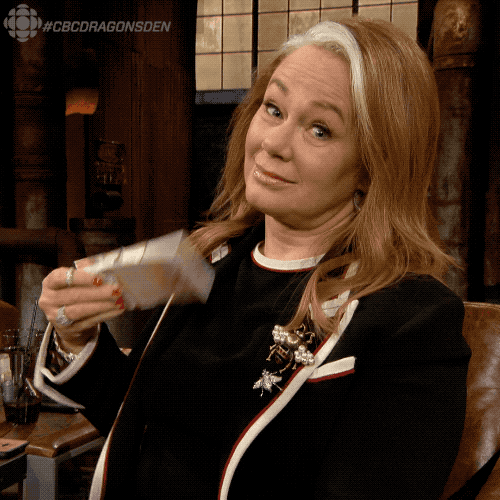 JetBlue, Disney World, Coca-Cola and more prepare for COVID-19 spread
 As the CDC and health care professionals prepare and distribute their crisis responses to COVID-19's spread, many organizations are grappling with cancellations, distribution and potential safety issues for employees and consumers.
JetBlue announced it wouldn't charge cancellation or change fees to fares booked Feb. 27 to March 11, for travel through June 1.
For the next 2 weeks, there's no change or cancellation fees* with any of our fares. Applies to bookings made 2/27-3/11 for travel through 6/1/20. Details > https://t.co/Z2MO9WX3Zz pic.twitter.com/tZBI3tL19O

— JetBlue Airways (@JetBlue) February 26, 2020
"While there are no current travel restrictions to the locations we fly, customers can book with confidence," JetBlue said in a statement.
Walt Disney World told its cast members who recently returned from Italy to stay home, following reports that Italy has more than 400 COVID-19 cases.
"Although there are 'no confirmed or suspected cases of coronavirus' at Florida's Walt Disney World, officials said they made the decision 'out of an abundance of caution,'" USA Today reported.
Chevron recently told its 300 United Kingdom employees to work from home after an employee in one of its offices showed symptoms of the virus.
"Chevron continues to monitor the situation very closely, utilizing the guidance of international and local health authorities," a Chevron spokeswoman said.

"Our primary concern is the health and safety of our employees and we are taking precautionary measures to reduce their risk of exposure. It is our policy to not provide details of our employees."
The Coca-Cola Co. announced to investors that the supply chain for Diet Coke's artificial sweetner and other ingredients was disrupted amid the outbreak, leading to production and export delays. Microsoft also told investors that it doesn't expect to meet its revenue guidance for its Windows and Surface products because of supply chain delays.
The move comes during a week that has seen a market selloff amid fears about the virus. Last week Apple disclosed that it did not expect to reach its own quarterly revenue guidance as a result of impact from COVID-19. Earlier this week HP, one of the biggest sellers of Windows PCs, said that corporate updates to Windows 10 could slip into future quarters.
 Why it's important: The COVID-19 outbreak has affected more than just communicators in the travel and hospitality industries. Stay abreast of updates and CDC guidance, and whether you're communicating a product shortage or alerting employees of a potential danger, emphasize the importance your organization places on the safety of its workforce and consumers.
---
TAKE OUR SURVEY
 What's the career path of a social media communicator?
Ragan Communications and PR Daily, in partnership with the Institute for Public Relations and the University of Florida, will deliver the answer through the inaugural Social Media Career Survey. You can participate by sharing your views about social media's function and future.
Click here to take the survey, which closes March 6. To thank you for participating, we'll send you the full findings and enter you in a drawing to win one of three $50 gift cards. We'll also announce the findings this spring, with a sneak peek at our Social Media Conference at Disney World, March 11–13.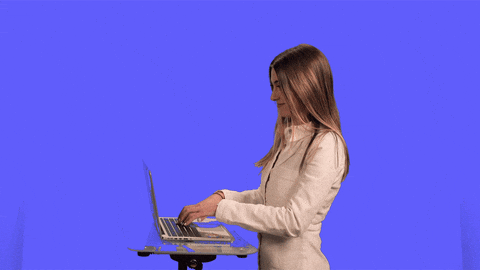 Smithsonian releases 2.8 million images
 The Smithsonian Institution is opening up its collection to people online through the organiation's Open Access program. Through a search or within its featured sections, people can browse images and scans of the artifacts that are housed across 19 museums, nine research centers, libraries, archives and the National Zoo.
The 2.8 million images that the Smithsonian uploaded were placed under a Creative Commons Zero license, meaning all are free to use and repurpose. The institution said it will upload 200,000 additional images this year as it continues to digitally make available its 155 million artifiacts.
 Why you should care: Public domain images are great content fodder for communicators on a shoestring budget, so check it out if you're looking for visuals. The organization is encouraging users to share their creations under the hashtag #SmithsonianOpenAccess.
---
WHAT YOU SAID
 We asked what you thought about creative job titles, such as "brand ninja," and though nearly 22% of you think punched-up monikers are fun, almost 73% said communicators should keep it simple.
Do you think organizations should embrace creative job titles or stick with traditional, less-flashy job descriptions? Share your thoughts for our #MorningScoop.

— PR Daily (@PRDaily) February 26, 2020
Scott Kaminski, Marketing Communications and Public Relations Manager for Häfele America, said your title shouldn't leave people wondering about your responsibilities. (PR pros already get asked what they do for a living.)
At its simplest level, our job in PR is to eliminate questions. The last thing someone should have to do when they get your business card or see your email signature is ask, "And what is it you actually do here?"

— Scott Kaminski (@MarCommScott) February 26, 2020
---
SOUNDING BOARD
Where do you enjoy networking and exchanging insights with industry peers?
Where do you like to network with industry peers and exchange ideas?

Share your thoughts with us under #MorningScoop.

— PR Daily (@PRDaily) February 27, 2020
Share your thoughts with our latest poll or tweet us @PRDaily with the hashtag #MorningScoop.
PR Daily News Feed
Sign up to receive the latest articles from PR Daily directly in your inbox.
COMMENT