Hilton named top place to work, Uber cuts 80 jobs without notice, and Facebook tests tabs
Also: Kickstarter employees vote to unionize, Buger King shows off its all-natural burger with mold, PR pros' top priorities,  and more.
Good morning, PR pros:
Burger King announced that its Whopper will be served preservative-free in all U.S. locations by the end of 2020—and it did so by showcasing the ugliness beauty of natural food:
 Though the stunt was unconventional, the move aligns with growing trends.
Just over half of Millennials and 57% of Millennial parents said they are buying more organic products now than they did five years prior, according to a September YouGov analysis commissioned by Whole Foods. A 2018 Nielsen report also found young adults are more willing to pay higher prices for products made with natural, more environmentally-friendly ingredients
Here are today's top stories:
Uber cuts 80 jobs without notice
The ride-hailing startup is closing its Los Angeles office and moving those positions to Manila, Philippines. Though employees will be offered severance packages and can apply for other positions within the company, the news was delivered without warning—and was effective immediately.
In a recording The Times obtained, Uber manager Ruffin Chevaleau acknowledged that the meeting was called on short notice before delivering the news.
"We have decided to close the downtown L.A. office and we will be moving the outreach and innovation work to our Manila C.O.E., where we can continue to support the business as it grows," she said, using an abbreviation that means Center of Excellence, the in-house term for customer support hubs. "I know that this is a shock. This meeting is to inform you all that today is the last day in this office."
Why you should care: Delivering bad news can be tricky, but it's probably not best to tell employees in the same manner you would rip off a Band-Aid. Transparency and preparation can go a long way in helping employees become loyal brand ambassadors. Don't treat them as an afterthought.
Hopefully General Motors—which will cut 1,000 jobs in Thailand this summer—spelled out its layoff plans to employees first.
---
MEASURED THOUGHTS
Hilton took the No. 1 spot on Fortune's 100 Best Companies to Work For list—the second straight year the hotel chain earned top honors. Though employee benefits and an outstanding workplace culture helped Hilton grab the top spot, Fortune reported: "Inclusion has become the gold standard for employee-centric companies."
Ultimate Software, Wegmans Food Markets, Cisco, Workday, Salesforce, Edward Jones, Stryker, American Express and Kimpton Hotels & Restaurants rounded out the top 10. Many boast high percentages of female employees and/or employees from minority groups:
Inclusion is the common thread throughout the list, with women making up an average of 48% of the organizations' workforce and 37% reporting a majority of female employees. Minority employees constitute 34% of the listed companies' aggregate workforce, with 16% of those companies reporting that most of their employees belong to minority racial groups.
Facebook tests content tabs
The social media platform is exploring a feature to organize users' News Feeds. The tool would enable users to see the most recent posts in real time, along with posts they've already checked out.
Facebook is working on tabbed newsfeed for easier access to "Most Recent" and "Already Seen" feeds pic.twitter.com/8Z9KLG9nc8

— Jane Manchun Wong (@wongmjane) February 18, 2020
Alexandru Voica, who is communications manager of engineering for Europe, Middle East and Asia, confirmed that the company is testing ways to uncover previously viewed posts:
You can already view your Facebook News Feed chronologically. The screenshot below is how we're testing ways to make it easier to find, as well as sort by, posts you've already seen. https://t.co/T0uPZ2KDzp

— Alexandru Voica (@alexvoica) February 18, 2020
Offering quicker ways to sort the feed could keep users scrolling longer. If they encounter a few boring posts chosen by the algorithm, want to see what friends are doing right now or want to enjoy posts they already interacted with, a tabbed interface would give them an instant alternative beyond closing the app. While likely not the motive for this experiment, increasing time spent across these feeds could boost Facebook's ad views at a time when it has been hammered by Wall Street for slowing profit growth.
Why it matters: Facebook's experiment serves to increase users' time on its platform, which can benefit marketing partners as well as social media managers who don't pay for promoted content. It can also highlight the benefit of curating content. As consumers are inundated with messages across social media platforms, communicators who can not only offer valuable content, but also gather and suggest additional information, can more quickly gain audiences' favor and trust.
---
FROM THE EXPERTS
Edelman launched its Trust Barometer two decades ago, and in its most recent report, the agency revealed that trust is declining, despite the growing economy. The agency's chief executive, Richard Edelman, said "fear has eclipsed hope" for many consumers. Read about the report here, along with what leaders and communicators can do to mitigate the damage.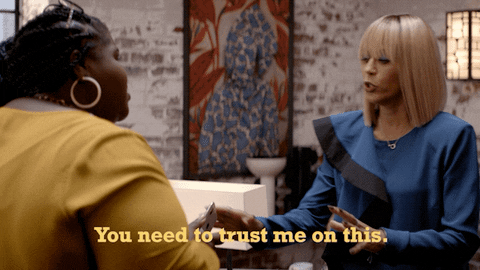 Kickstarter employees vote to unionize
 The crowd-funding platform is one of the first in the tech industry to have a union.
"Kickstarter employees felt their employer, a public benefit corporation, should live up to the foundational progressive values it espouses by ensuring trust and transparency from management, guaranteeing equal pay for equal work, implementing more inclusive hiring practices and giving employees a voice in the decision-making process," OPEIU said in a statement.
The decision to unionize came after several months of conflict between the company and its workers, with two employees fired in September who say their termination was linked directly to their union organizing efforts.
Why it's important: Especially with the rise of employee activism and advocacy, brand managers should note that their organization's culture can quickly become fodder for headlines, for better or worse. Strengthening that culture, along with leadership communications, can boost the external brand as well as internal communication efforts.
---
WHAT YOU SAID
We asked which of the following tasks takes priority in today's changing PR industry, and more than 35% of you said proving the ROI of your efforts was a top focus. More than 33% said media relations and pitching continue to take priority:
PR pros, which of the following takes top priority in today's changing (and fast-moving) industry?

Share what's taking up your focus–and how it's changed–below and under the #MorningScoop hashtag. We'll share in tomorrow's rundown.

— PR Daily (@PRDaily) February 18, 2020
---
SOUNDING BOARD
PR pros, which social media platform do you consider the most overrated?
What's the most overrated social media platform for PR pros?

Share your thoughts with us under the #MorningScoop hashtag.

— PR Daily (@PRDaily) February 19, 2020
Share your thoughts with us under the hashtag #MorningScoop.
PR Daily News Feed
Sign up to receive the latest articles from PR Daily directly in your inbox.
COMMENT