How a PR Pro changed the measurement landscape
A revelation about the importance of proving the value of PR led the author to create several businesses—and eventually reshape the way the industry approached metrics and analytics.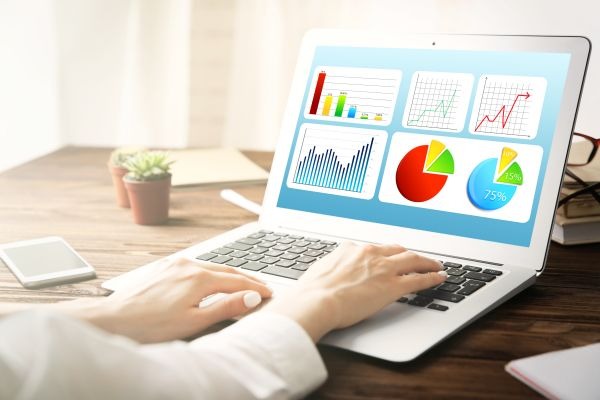 When I was trying to climb the corporate ladder in Silicon Valley in the '80s, I was a recovering journalist with an undergraduate degree in Asian Studies. I was always trying to make an argument for more budget but was totally intimidated by all the engineers and techie types I had to pitch my ideas to. One day I was sitting in on a meeting and suddenly realized that words just didn't work on engineers. So I started making presentations using charts and graphs and numbers and my budgets got approved!
Then in 1986, I moved to Lotus Development (now IBM). When I realized I was their ninth Director of Corporate Communications in five years, I decided that I had to demonstrate my value, or I'd quickly be out of a job. I thought about the goals my boss had set for me:
Turn around our negative image in the media.
Get our messages out
Improve relationships with industry analysts.
I sat down with all our media clippings and analyzed them, initially taking notes on a yellow legal pad and ultimately putting my analysis into a spreadsheet. I looked at every article and recorded whether it:
left people more or less likely to purchase our products
contained any of our key messages
quoted any of our key industry analysts
I presented the results to our PR agency as well as my boss. Bob Strayton, the head of our agency, was so impressed he said to me afterwards, "Anyone who isn't using this type of analysis by the year 2000 doesn't deserve to be in business."
Within a week I'd put together a business plan for a company built around measurement. I handed in my resignation, and launched the Delahaye Group, which was essentially the first company focused entirely on measuring PR. Bob Strayton and his agency, Hill & Knowlton, became my first client. I hired a PRSSA student to help me read and analyze articles, bought a color printer to generate reports and ultimately built a $3 million business that employed 40 people in Portsmouth, New Hampshire.
Over time, as the role of our clients expanded to include events, analyst relations, internal communications and social media, we had to continuously reinvent ourselves and figure out how to measure each new technology or discipline.  We would always begin with the client's goals, frequently helping them translate them from vague statements into measurable objectives with quantifiable outcomes.
After selling Delahaye to Cision, I started my second company, KDPaine & Partners, that used advanced technology to make measurement affordable for non-profits and smaller companies.
After a while, I realized that what communications professionals needed most wasn't another tool or technology. They needed advice and assistance in creating measurable objectives and quantifiable outcomes. So I sold KDPaine & Partners to Carma and founded Paine Publishing to help teach communications pros how to better measure their results. Adapting to the needs of the industry allowed me to pave the way for better measurement, a component of the PR industry that is crucial for success.
Katie Delahaye Paine is the CEO of Paine Publishing LLC and publisher of The Measurement Advisor. Find her on Twitter @queenofmetrics.
COMMENT