How to balance personalization and privacy in communications
Consumers want to feel that you are speaking directly to them and about the issues they face, but they are increasingly uncomfortable about company databases that mine identifying data.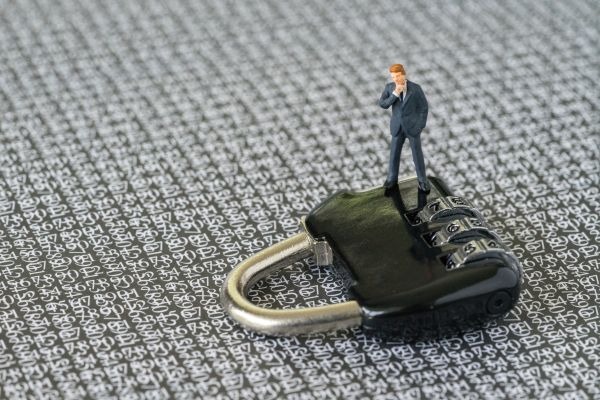 As technology develops and consumers change, all signs point toward personalization as the new standard of the modern brand-consumer relationship.
Marketing and advertising execs know this all too well, but the road to achieving this is riddled with speed bumps and obstacles. Namely, the desire for greater data privacy and protection from exploitation are causing tensions in how brands seek to reach their destination.
Some call this the "privacy paradox." Consumers today generally distrust brands to use their data ethically, in light of poor data practices and constant data breaches. At the same time, however, consumers are more willing than ever to exchange information for convenience and personalized brand experiences.
How do we reconcile these factors when they seem to pull companies in opposite directions?
The data privacy dilemma
Industries like technology, retail, manufacturing and more have historically collected customer data to better sell their goods and services. In recent years, repeated data hacks have ravaged consumer trust in brands. Just last year, major companies like Panera Bread and Quora were hacked, allowing the personal information of tens of millions of customers to fall into the wrong hands. Not only that, but it was revealed that breaches in major players like Uber, Google and Facebook were hidden from consumers for as long as a year or more after they happened.
Nearly every transaction that a consumer makes or every account they create involves handing over some form of personal data. As a frequent and common part of our lives, consumers are beginning to lose faith that companies will serve them properly.
The Edelman Trust Barometer reported that only 55% of respondents believed that business use of technology was doing well at protecting consumer data. The rise in data troubles has led 92% of consumers to worry about their privacy online, while 89% will actively avoid companies that they feel do not protect their privacy, according to privacy compliance firm Trust Arc.
Of course, regulations such as the EU's GDPR and California's CCPA offer customers a new authority in controlling their own data. Even then, the constant notices of changing privacy policies and pop-ups asking to accept data collection have only increased anxiety.
There must be an incentive for consumers to feel that brands are using their data to better service them, rather than letting their valuable information go to the dogs. As Mary Meeker in her Internet Reports Trend says, "While it's crucial to manage for unintended consequences, it's also irresponsible to stop innovation and progress."
The wonders of personalization
Even in more basic forms, the power of personalization is evident: 44% of customers follow through on Amazon's "frequently bought together" recommendations, and "visitors who viewed this also viewed" style recommendations can account for up to 68% of e-commerce revenue. Personalization as a whole can reduce acquisition costs, increase visitor engagement, improve brand perceptions and ultimately increase revenue, among other benefits.
This personalization is driven by data. A survey by Forbes Insight and Arm Treasure Data revealed that 40% of executives report that their customer personalization efforts have a direct impact on driving more sales, increasing basket sizes and maximizing e-commerce profits.
Such is made possible through technologies like consumer data platforms (CDPs) and transactional databases, which turn data collected from previous encounters with a consumer to form insights into how to better personalize their experience with your brand.
An overwhelming 90% of consumers are willing to share their behavioral data if it makes their experience easier or potentially cheaper, while 61% said they are unlikely to return to a brand's website if it doesn't provide a satisfactory customer experience. Even as data privacy looms over businesses, customers are still willing to let brands use their data—as long as it's done in meaningful ways.
Reaching a compromise
Where does the reconciliation between these two seemingly opposite trends lie?
Penny Gillespie, a VP analyst at Gartner, says the key is to bring value to customers while keeping data use in context. That means businesses must be accountable to the customers themselves for how they are using their data and where they are getting it. Honesty and transparency are among a company's most important traits—even in a new and still growing sector of data privacy and personalization.
The latest and most innovative method for brands to protect data while still achieving personalization is through "zero-party data." This means companies would use only data that has been intentionally and proactively given to them by customers.
Studies have shown that customers who volunteer data in this manner are more likely to give richer relevant information and be more open to engaging with a brand. That helps brands form direct relationships and increase their personalization, all without relying on the interpolations of analyzing data they essentially picked up along the way. Zero-party data seems the perfect compromise.
As we learn more about how to navigate this balance, and as more regulation comes to light, we'll see even more changes to the way we approach personalization and data privacy.
Returning to Gillespie's insights, as long as we focus on the customers and keep data use in context, we can do our best to make the experience of interacting with a brand seamless and secure.
Brian Berner is an advertising media and technology executive and head of North American advertising sales for Spotify.
COMMENT