If you create a crisis plan after a crisis hits, it's going to suck
So says Carmen Collins, social media leader at Cisco.
Look at @WeAreCisco on your social media channel of choice and you'll quickly see how Cisco's culture—and the employee-generated-content strategy that the social team uses—has stood the test of the pandemic.
While many brands struggled to find the right balance of tone, imagery and content, the @WeAreCisco team made a slight shift in content because the employees that they featured made a shift in content. Now, the photos include work-from-home set ups (like an ironing board as a stand-up desk), fun ways employees use Cisco's own Webex technology to stay connected, and the many ways employees are giving back.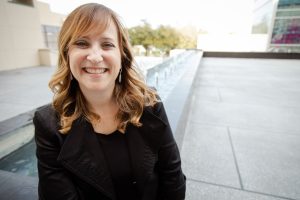 But just because their team's content didn't need to make a drastic turn for this crisis doesn't mean they don't have a social media crisis plan in place.
"You can't wait for the crisis to develop a plan. If you do that, your plan is going to suck," says Carmen Collins, senior social media and talent brand manager for Cisco. "Create it before you need it."
Collins and her 10-person team are responsible for highlighting the company's 70,000 employees and positioning Cisco as a great place to work for existing and prospective talent. Her team has won an abundance of industry awards in categories ranging from top social media campaign to a best place to work. Amplifying employee-generated content is a key driver of Collins' social media strategy. "The best way to show off our culture is to show off what employees think of it; employees speak the truth."
Was Cisco's content (and culture) set up for this new normal we find ourselves in? As the creators of technology and networks that are enabling more workers to go virtual, maybe. According to its newsroom, Cisco Webex hosted more than 20 billion video calls in April.
Speaking from her home in Sarasota, Florida, Collins is cautiously optimistic that the crisis will present new channels for hiring and retaining talent.
"Perhaps the future of work is upon us," she says.  "Maybe the move to working from home offers more opportunities for finding the best talent no matter where they are."
Following are excerpts from our recent conversation with Collins, also a member of PR Daily's Advisory Board.
Going back to "normal" is not in Collins' playbook: "A lot of the things we're doing now, during this crisis, we don't want to go away. I think, in a weird way, our teams are closer than ever. I know our own team is!"
The advantage of video meetings: "We've met everyone's spouses, pets, kids. We feel like we are on a first-name basis with our executives—we see their houses, we see our CEO and his dog, Sugar Magnolia—and they're communicating and showing up in great ways. I've never been prouder to work for a company than I am now."
The responsibilities of leaders during crisis: "Good leaders are focusing first on the team and second on the work. The work is going to get done, so you need to make sure the team is doing OK."
Giving back still matters: Carmen loves that Cisco gives employees five days each year for giving back (this year, it's 10). She created a virtual volunteering opportunity for her organization that consisted of offering resume and career advice to those laid off during the pandemic, helping professionals find transferrable job skills.
Social media strategy: "As a brand, if you're not being helpful or giving someone a break from the heaviness, then you need to rethink your social media strategy now."
With social media at the core of her job, Collins seeks to find the right balance of on-screen and off-screen time. She gets the most solace from Instagram ("the least political" of the social platforms, she says). And she finds herself gravitating to analog activities, like taking long walks and writing in a notebook rather than using her computer. "It feels good to actually cross something out."
COMMENT
No Responses to "If you create a crisis plan after a crisis hits, it's going to suck"
Ronald N. Levy

says:

A CEO may use a great doctor, a great law firm and a great accounting firm but "save a fortune" by hiring not a great PR firm but a senior officer from one.

Unfortunately, even a brilliant PR leader without his team and colleagues is like a brilliant football coach or CEO without the team and colleagues.

"What should we say" is a question CEOs ask PR executives but a more important question, great PR firms counsel, is not "what should you say" but "what should you BE."

Years ago I decided to hire a con man—a real con man—to see how he'd be at generating new business. I'm serious. Many of these guys were incarcerated at a federal prison in Danbury Connecticut so I got after the warden there. Once he accepted (with reservations) that I was neither kidding nor crazy he had me work with an assistant and I eventually recruited Stan, not his real name, with a long list of lucrative con jobs.

It worked out beautifully for months. Was he persuasive! More important, was he productive!

His expense account was ridiculous but hey, not for that level of new business! Except one Monday he didn't come in or call. Then Tuesday some of our top accounts called me to say Stan was pitching them as EVP of my best competitor!

Within six weeks Stan drove my competitor out of business. The boss there actually called me about "a possible merger" by which he meant a job. Even Stan called to say I owed him a better job than I "ever gave anyone," and that Stan had "all of that bastard's lists—every name, every number!"

My own lists I already had but Stan gave me reinforced awareness that PR value comes not so much from knowing what to say as what to be. And trying to create "a crisis plan after a crisis hits" is not so much a plan to avoid damage as a reminder that with a great PR firm's guidance, the crisis could have been avoided or solved with less massive damge.