Infographic: Essential parts of your LinkedIn presence
The social network is an important opportunity for many communicators. Get the most from the platform by completing your profile, getting recommendations and more.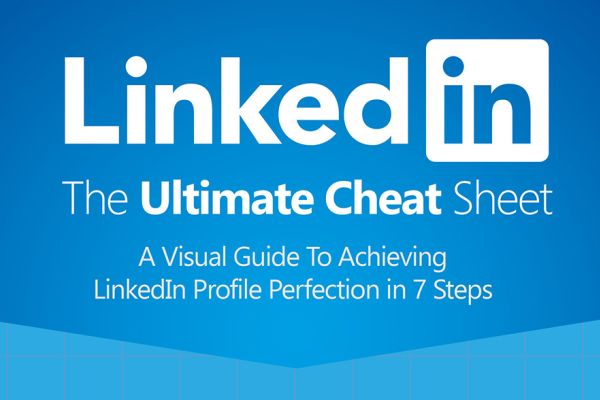 For most communicators, LinkedIn is an essential resource.
As one of the biggest and most professional social networks, LinkedIn can help you find a new job, keep in touch with colleagues and clients and expand your professional network.
Professionals sign up to join LinkedIn at a rate of more than two members per second.
If you just joined LinkedIn or you have been on it for awhile, there are some steps you can take to update your LinkedIn profile so you can add value and become more successful on this social network.
1. Complete your profile.
With almost 50 percent of LinkedIn users having incomplete profiles, it is critical to completely update profile. LinkedIn's algorithm prioritizes a complete LinkedIn profile. It is important to grab and keep the attention of those who view your LinkedIn profile.
Here are 10 steps you should take to optimize your LinkedIn profile.
2. Optimize your images.
Content gets more views with visuals, so your LinkedIn profiles should have images tailored for the platform. For example, your profile picture should be 400 by 400 pixels and your background or header image 1400 by 425 pixels.
3. Obtain quality recommendations.
Recommendations add credibility to your profile and your career story. You should aim to have 5 to 10 recommendations on your profile. Your most recent recommendation will be shown.
It is important to pay it forward and give LinkedIn recommendations to your professional network. Your profile will show both what recommendations you have received and what you have given. You should also request for a LinkedIn recommendation to those in your network who know you well and will give you a good recommendation.
Consider the 4 keys to securing an amazing recommendation as you go about adding references to your profile.
4. Take advantage of hidden LinkedIn features.
There are some hidden Linkedin features that you may not be aware of that can significantly add to your networking efforts.
These include:
You can download your list of connections
You can add notes on someone's LinkedIn profile (only you can see it) to remind you how you know that person.
You can create showcase pages from your company page to spotlight a brand, business unit or initiative.
5. Improve the SEO of your LinkedIn profile.
LinkedIn is adding more features to improve your LinkedIn experience. As part of their new features, they have added a new search feature that can help you learn how you are being found via a search on LinkedIn.
How does this search feature help you? If you are not being found by companies or people with job titles that matter to you, you can add keywords to your profile to make sure you are found by the right people at the right companies.
6. Keep Your LinkedIn Profile Secure
With all of the data breaches and hacks, it is important to keep your LinkedIn profile secure so you don't become a victim because data breaches and hacks have become a fact of your digital life. It is important to update and manage your account and privacy settings and turn on two-step verification.
For additional tips on to how to improve your LinkedIn profile, check out this infographic below by Leisurejobs.com.
Matthew Royse is the regional marketing director for Freudenberg IT, a global IT solutions provider. A version of this article originally appeared on his Knowledge Enthusiast blog.
COMMENT