Infographic: Mistakes that can trip up even veteran writers
Even seasoned scribes slip up from time to time, but that doesn't mean it's acceptable. Your credibility is at stake, after all. Are you committing these common writing faux pas?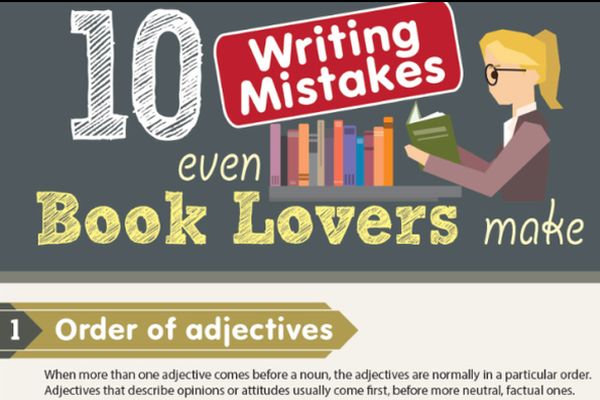 When your you're frequently churning out content, gaffes happen.
However, it's essential to edit rigorously after penning your prose.
Grammatical errors and poor syntax hurt credibility and muddy your message. Be mindful of avoiding writing blunders, and, for your reputation's sake, have someone edit your content—or double- or triple-check it yourself—before distributing it.
What are some common errors that writers make?
An infographic from GrammarCheck.net shares 10 mistakes that plague wordsmiths, and it explains how to avoid them.
They include:
The proper order of adjectives when more than one precedes a noun
When to use fewer or less
When to use that or who/whom/whose
Steer clear of writing blunders and keep your prose clean by checking out the full infographic below.

COMMENT