Infographic: Statistics to drive your PR campaigns
Rising above the noise is essential for earning media coverage, but it's no simple task. Consider these insights for earning eyeballs and audience trust.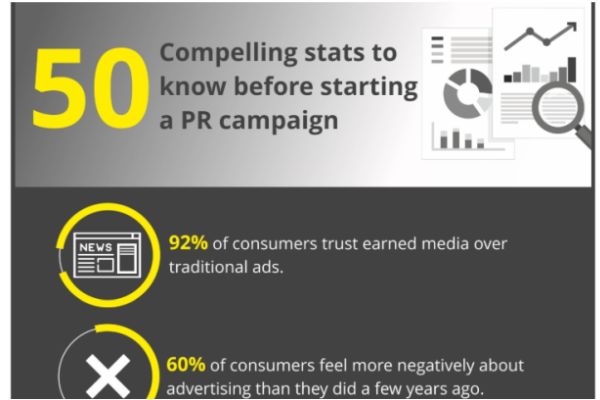 Which tactics should you rely on for PR success in 2019?
How you plan your PR campaigns—and you'd better have a strong strategy—is essential to securing coverage and increasing awareness for your products, services or clients.
Increasing distrust from audiences and fighting for attention from journalists who are bombarded with sometimes hundreds of pitches per day are a sample of obstacles PR pros must overcome, according to an infographic from iScribblers.
The guide dives deeper into statistics that will help you decide how to tackle such challenges.
Insights include:
Ninety-two percent of consumers say they trust earned media over purely promotional content.
Email is the pitching channel of choice for 81 percent of journalists.
Eighty-five percent of reporters open an email with an effective subject line.
Sixty-nine percent of writers prefer being pitched in the morning.
The full infographic below offers additional statistics to guide your PR planning.

COMMENT