Infographic: The 15 biggest challenges for content marketers
What are the biggest problems content marketers are trying to solve? Consider this infographic as you retool your workflow to ensure workers stay motivated and productive.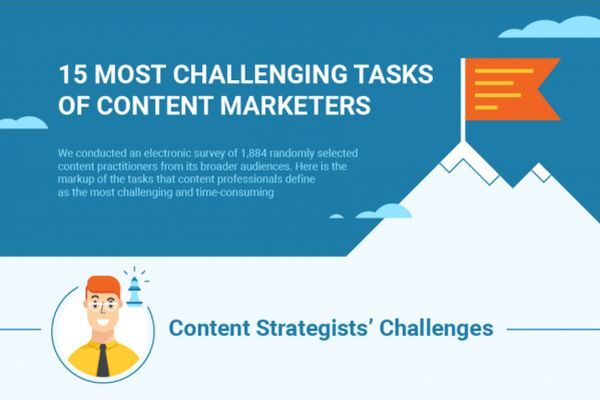 Content marketing done well is a big investment.
Whether you outsource your writing (or editing) or hire an in-house staff of creators, many moving parts can add up to a big headache for managers and corporate communicators.
In a study conducted by SEMRush and the Content Marketing Institute, 1,844 content creators were asked about their workplace frustrations. The findings were gathered into an infographic, highlighting the habits of the writers editors and marketers that create brand offerings.
It found:
Content strategists worry most (33 percent) about creating relevant content for their audiences.
Writers most worry (47 percent) about balancing style and search engine optimization.
PR writers worry most (31 percent) about proving ROI.
To learn more about how the content creation industry is looking to meet its current challenges, see the full infographic.

COMMENT