Infographic: The best words to grab audience attention online
Wondering whether your content could go viral? Here are some words that indicate your blog post or social media share is destined for greatness.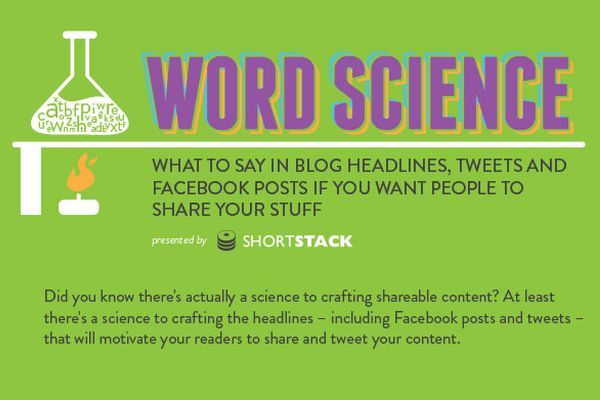 Content might be king, but a well-written headline can be the crown jewel of your online marketing.
Whether you are posting industry insights on your own website or newsroom or using your owned media to drive traffic on social media, your words matter.
Though it's inadvisable to turn your blog into a keyword mad lib, some words have a track record of delivering big content marketing wins.
This infographic from Short Stack shares words that do well on platforms such as Twitter and Facebook, as well as words that drive clicks for blog headlines.
It shares these winners:
Blog posts: "hacks," "surprising," "science," "history"
Twitter: "free," "help," "retweet"
Facebook: any post that offers discounts or deals
For these and other words that drive engagement, see the full infographic below.

COMMENT