Infographic: Tips for proving your content value during COVID-19
As organizations look to cut expenses during this economic downturn, here are some ways you can defend your content budget.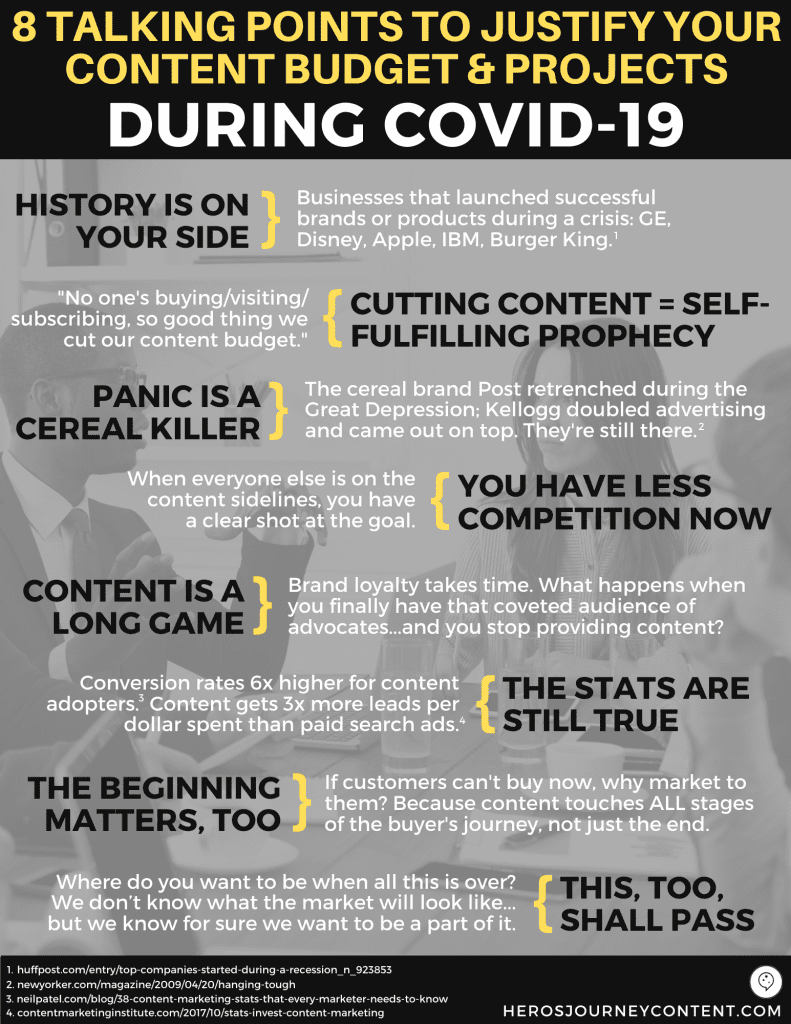 Worried about number crunchers coming for your content marketing budget?
As the world economy faces a severe downturn from the COVID-19 crisis, PR pros and communicators will have to defend their value. The good news? They have a really good case to make.
This infographic from Hero's Journey offers eight ways to justify your content marketing budget.
Top arguments include:
Kellogg's big win over Post during the Great Depression due to content investment.
Conversion rates still offer big returns over paid search ads and other channels.
You have less competition: With others scaling back efforts, you have a clearer path.
To see all the arguments, read the full infographic.
COMMENT