Infographic: What is the ideal blog post length?
Writing for different audiences and purposes changes how many words belong in your copy. This guide offers insight into how to craft the best content for your goals.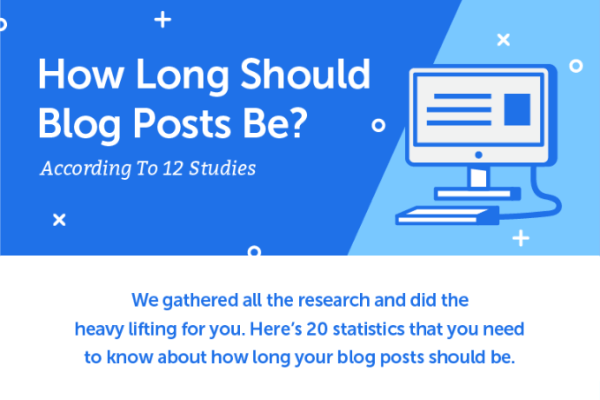 It can be tricky trying to decide how long to make your blog post.
If it's too long, people might not take time to read it. However, a piece that's too short can be just as detrimental.
To help your decision-making process, it's important to identify the purpose of your post. Is your goal to generate social media shares? Would you like to receive more comments? Is it important that you rank highly on Google?
These are important questions to ask when crafting your prose.
It's also crucial to analyze audience tendencies to identify which length they prefer. Study which of your blog posts have done the best and base your length on these high-performing pieces.
For additional insight, CoSchedule analyzed data from multiple studies and compiled its findings into this infographic that details the ideal blog post length based on differing objectives.
It includes:
Long form content is thriving right now, according to CopyPress, as it outperforms short form by a little over 40 percent.
HubSpot's posts that did the best in organic search were in the range of 2,250–2,500 words.
According to The Write Practices, shorter content is better for increasing comments, with about 275 words being ideal.
Check out the full infographic below for more insight into crafting the perfect blog post for your goals.

COMMENT