Infographic: Why does your site get no traffic through Google?
If you don't get referrals from the search engine giant, you're missing out on a major source of leads—and revenue. Here's why the algorithm might be passing you by.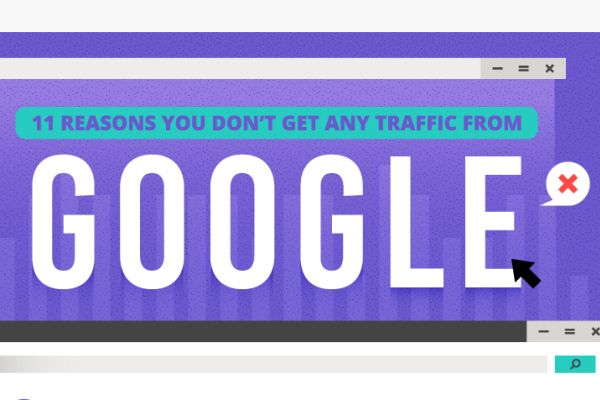 Google search is an important source of traffic for most websites.
According to Net Marketshare, Google search accounts for 73 percent of all internet searches, compared with competitors Bing and Yahoo, which together make up about 13 percent. If your site isn't optimized for Google, it isn't getting the traffic it deserves.
This infographic from Will Mullins outlines 11 reasons why Google's robot sweepers might be snubbing your site.
They include the following:
Your site has poor code or structure.
Your site is set to "no index."
Your site is hard to navigate.
You have multiple websites for the same business.
All your content is plagiarized.
Read the full infographic below to find out why these and other missteps could be costing you crucial web traffic—and sales.
COMMENT