Insights from Ragan's Salary Survey, fashion school makes changes to quell outrage, brands court favor with exclusive items
Also: Ryanair's chief takes heat over Muslim comment, Krispy Kreme debuts delivery for 'leap day,' PR pros identify the top trends in 2020, and more.
Good morning, PR pros:
Are you getting paid what you are worth? Are your workplace perks in line with the industry standard?
Ragan's 2020 Salary & Workplace Culture Survey is here—and it reveals a disparity between genders and geographies. There's good news for communicators out West, though, which topped the compensation comparison rankings.
Keep reading for a snapshot of the findings, and check out Russell Working's overview of the report here.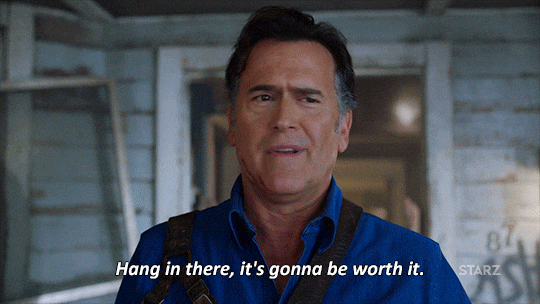 Here are today's top stories:
 Fashion Institute of Technology administrators suspended after outrage
 Following a firestorm over fashion show accessories that many called racist, the Fashion Institute of Technology suspended its chair of the M.F.A. fashion design department, Jonathan Kyle Farmer, and its dean of the School of Graduate Studies, Mary Davis.
The decision came after the school apologized for the incident, which went viral after one of the show's models refused to wear the accessories, which included exaggerated red lips and large black ears:
Disgusting.https://t.co/CYpUPJ0u3K

— PAPER⁷ Magazine (@papermagazine) February 21, 2020
In an open letter, FIT's president, Dr. Joyce F. Brown, said the school takes responsibility for the incident and has launched an investigation into what happened. Along with the investigation. Brown outlined several additional steps she was taking to address the crisis:
I am sending a personal letter of apology on behalf of myself and FIT to model Amy LeFevre for what she experienced at the show.
I am sending similar letters of apology to all the models who were part of the same collection.
My cabinet has already held multiple meetings with faculty and students to begin a deep and serious dialogue about the immediate, long-term, and systemic implications of the MFA-FIT runway show.
On Monday, I am meeting with the college's Diversity Council, and then later that day, with the executive committee of the Faculty Senate. Then on Tuesday, I have scheduled a meeting with student leaders to discuss how to prepare for a Town Hall meeting with all FIT students. More such meetings with students, faculty and staff will follow.
Why it matters: Though the incident underlines the continuing issues within the fashion industry when it comes to diversity and inclusion issues, Brown's responses are a textbook example of effective crisis communications. She immediately apologized, asked the community to place the blame on the school instead of the graduate student who created the designs, and outlined steps FIT is taking to address the issue. In her communications, Brown has been empathetic, straightforward and transparent. Take a page from her playbook the next time you have to respond to backlash.
---
MEASURED THOUGHTS
 Ragan's 2020 Salary & Workplace Culture Survey reveals a disparity between genders when it comes to compensation, with men earning an average annual base salary of $102,359 and women making an average of $94,319 per year.
Women are less satisfied with their compensation than their male counterparts (41% compared with 58%). Twenty-eight percent of women say they're dissatisfied or very dissatisfied with what they make, whereas only 13% of men express the same sentiments.
Regardless of gender, those aiming for a bigger salary might consider internal communications. Eighty-seven percent of internal communicators earn more than $60,000 annually, in comparison to 80% of external communicators.
Dig into more insights from the report by reading key findings courtesy of Ragan's Russell Working here, or you can purchase your copy of the report here.
---
 TACTICALLY SPEAKING
Wondering how to make your brand stick out in a crowded environment? You can deepen your relationship with consumers by offering superfans exclusive merchandise and collectibles.
That's what brands like McDonald's have discovered—and perhaps perfected—with some of their latest releases, such as burger-scented candles.
McDonald's to sell limited edition six-pack of candles that smell like Quarter Pounder ingredients: Ketchup, Pickle, Cheese, Onion & Beef. pic.twitter.com/XpBv6l79S0

— Darren Rovell (@darrenrovell) February 20, 2020
It's not the only brand to go in search of earned media with similar marketing stunts. Pepsi is selling a branded engagement ring, and Oreo has teamed up with fashion designers like Louis Vuitton to create cookies that are racking up bids in excess of $10,000 on eBay.
So here we are putting all our hopes on winning earned media roulette—aka free press coverage. That's the golden ticket, and high-profile—and downright weird—collaborations and brand extensions like these are the most blatant attention grabs, created for the sole purpose of using the novelty as a news hook. It began with stunts and one-off videos about fake products, which evolved into producing real products, which has now evolved into creating retail-quality novelty goods that people will actually pay for.

Hey, it works! Here I am writing about it, right? For further proof, just search for any examples cited in this story to see the reams of digital ink spilled on them.
The tactic won't be going away soon. Instead, more brand managers are going to wonder just how weird their audience is willing to get.
Ryanair chief sparks controversy with Muslim comment
Michael O'Leary, chief executive of Ryanair, recently elicited outrage when he told The Times in an interview that "males of a Muslim persuasion" who travel alone present a bigger risk to airlines and are more likely to be "bombers."
He went on to say that profiling of Muslim families doesn't have to be as strict because "the chances [they] are going to blow them all up is zero."

"You can't say stuff, because it's racism," O'Leary, who's held Ryanair's CEO position since 1994, told The Times. "Thirty years ago, it was the Irish. If that is where the threat is coming from, deal with the threat."
Why it's important: What your executive says, whether in an official interview for your organization or as off-handed remarks during his or her downtime, can greatly affect your brand image and reputation. This incident outlines the importance of media training and presenting a list of talking points to executives, along with providing additional context for comments and stances that could cause a PR crisis. At the very least, ensure your crisis plan contains responses for executives who go off script.
---
TAKE OUR SURVEY
What's the career path of a social media communicator?
Ragan Communications and PR Daily, in partnership with the Institute for Public Relations and the University of Florida, will deliver the answer through the inaugural Social Media Career Survey. You can participate by sharing your views about social media's function and future.
Click here to take the survey, which closes March 6. To thank you for participating, we'll send you the full findings and enter you in a drawing to win one of three $50 gift cards. We'll also announce the findings this spring, with a sneak peek at our Social Media Conference at Disney World, March 11-13.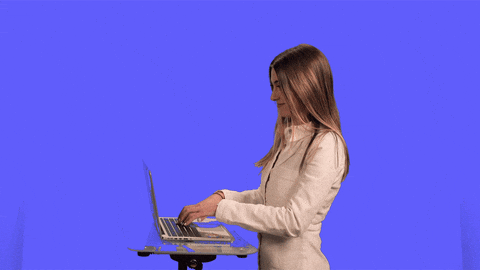 Krispy Kreme to deliver on Feb. 29
The doughnut maker is jumping on the delivery bandwagon despite earlier reservations about how delivery would affect the freshness of its product. The company had previously eschewed delivery, and even put a stop to a Minnesota superfan who was driving four hours each way to load up his car with doughnuts to resell.
Krispy Kreme has added a bit of flair for its special "leap day launch" of its new delivery service.
To mark the leap day launch of delivery, Krispy Kreme will deliver free doughnuts to new parents, doctors, nurses and staff at hospitals within 10 miles of shops when a baby is delivered and the news is shared on social media.
Why you should care: Sometimes your news needs an extra angle to make headlines. Krispy Kreme's debut in the delivery business might not have been newsworthy enough for some outlets, but by adding the leap year angle, the team seized a timely, newsy hook to land its launch in the media mix. When thinking about how to get your story out there, consult a holiday calendar or editorial calendar for your target outlet to make sure your news stands out.
---
WHAT YOU SAID
 We asked what you see as this year's hot trend to watch, and 41% of you said personalized PR and marketing campaigns. More than 28% said interactive content is one to embrace, and almost 21% said virtual and augmented realities are a big deal in 2020. All these trends have a common theme: They're meant to create a compelling experience.
What's the next hot trend to watch in 2020?

Let us know below and under the hashtag #MorningScoop what you think communicators should embrace this year.

— PR Daily (@PRDaily) February 21, 2020
---
SOUNDING BOARD
 What's the biggest hurdle to embracing purpose-led communications within your organization, whether it be through diversity and inclusion initiatives, building an employee activism strategy or becoming vocal on pressing issues such as climate change?
What's the biggest hurdle to embracing purpose-led communications? (These include CSR, D&I, sustainability, employee activism and advocacy.)

Weigh in below and share your thoughts under the #MorningScoop hashtag. How are you solving this challenge?

— PR Daily (@PRDaily) February 24, 2020
Share your thoughts with us under the hashtag #MorningScoop.
COMMENT
PR Daily News Feed
Sign up to receive the latest articles from PR Daily directly in your inbox.