Instagram drops IGTV button, public speaking tips from MLK, and how consumers get news from social media
Also: Sainsbury's wins Twitter with Beyoncé tweet, Walmart and others get kudos on sustainability, brands cash in on big NFL game day, and more.
Good morning, PR pros:
 Beyoncé has launched her new Ivy Park collection, but the clothes have looked surprisingly familiar to some U.K. shoppers.
A bad bitch 🥵#adidasxIVYPARK #Beyonce pic.twitter.com/L6hK9GTep8

— 𝐁𝐄𝐘𝐎𝐍𝐂𝐄 (@beyoncoe) January 17, 2020
Many social media users were quick to point out that the clothes bore a striking resemblance to the employee uniforms for the supermarket chain Sainsbury's. The chain's Twitter channel was also able to join the fun:
Repping since 1869 😉 #sainsburys pic.twitter.com/a5VwkKnu5A

— Sainsbury's (@sainsburys) January 17, 2020
Social listening and well-crafted humor can help make a splash on social media and make your organization a part of the bigger cultural conversation. However, if you plan on poking fun at a beloved celebrity like Beyoncé, you should be prepared for the backlash.
Not y'all trying to drag when your sales been falling for three quarters straight. Let's talk about it

— soldoutstadiums | fan account (@taeyonce_b7) January 17, 2020
Here are today's top stories:
Instagram ditches 'IGTV' button
The social media platform is removing the shortcut to its long-form video service, IGTV—a button it displayed at the top of users' feeds. The shortcut didn't net Instagram traffic; TechCrunch reported that only 1% of users downloaded the IGTV app. TikTok has racked up 1.15 billion downloads (80.5 million in the United States) over the last 18 months, compared with IGTV's 1.1 million downloads.
"As we've continued to work on making it easier for people to create and discover IGTV content, we've learned that most people are finding IGTV content through previews in Feed, the IGTV channel in Explore, creators' profiles and the standalone app. Very few are clicking into the IGTV icon in the top right corner of the home screen in the Instagram app" a Facebook company spokesperson tells TechCrunch. "We always aim to keep Instagram as simple as possible, so we're removing this icon based on these learnings and feedback from our community."
Why you should care: Instagram's latest move is a reminder to play to your strengths. The social media platform is dominating users' attention with visuals and short video content. It's also amassing millennial and Gen Z users, who are attractive to marketers. By trying to take on competitors such as YouTube, it confused and annoyed users who didn't want to watch lengthy videos.
Don't try to be on all social media platforms nor create every type of content that is gaining popularity. Instead, select the channels and formats that will most effectively reach your target audiences and help you achieve your PR and marketing goals.
---
MEASURED THOUGHTS
Many things have changed about Americans over the last decade, but one of the biggest transformations for communicators is where people get their news.
According to the Pew Research Center, 2018 was the first year that more people got their news from social media than from newspapers. Of the social media platforms, Facebook is the most popular for Americans to get their news.
Walmart, Hilton, Alphabet and more receive top marks for sustainability
Alphabet, American Express, Bank of America, Ford Motor Co., General Mills, Hilton, Johnson & Johnson, Lego, L'Oreal, Microsoft, Toyota Motor Co. and Walmart were among the 2% of 8,000 companies given an A grade in climate action scores by global nonprofit CDP.
Why it matters:
Securing a top spot on a list that highlights your sustainability efforts or other purpose-driven communications is good PR, but these strategies can also be good for your bottom line. "Companies on the A list outperform their peers on the stock market by 5.5 percent every year, according to index provider STOXX," Aljazerra reported.
---
FROM THE EXPERTS
It's Martin Luther King Jr. day, and many communicators are remembering the civil rights icon. However, there are more lessons to take from King's example than just his activism.
King was a powerful communicator, one of the great public speakers of the 20th century, and possibly of all time.  Check out what public speaking lessons you can learn from him, and think about how you can use your platform to bring about positive change in your community.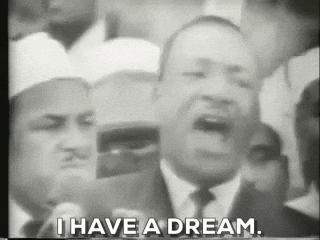 Head & Shoulders and BBQ chain hold watch party for 'bad luck' fan
 Kansas City Chiefs fan Charles Penn left the National Football League playoff game on Jan. 12 between the Chiefs and Houston Texans when Kansas City was down by 24 points at halftime. He tweeted that despite paying $200 for tickets, he was convinced he was "bad luck" and watched the second half from home. The Chiefs won, 51–31.
— Big Buck Chuck (@cpenn4thewin) January 12, 2020
Following the game, Chiefs' quarterback Patrick Mahomes responded to a reporter's question by telling Penn to "watch the next game at home":
Yo @cpenn4thewin is a Kansas City legend. Respect that man. pic.twitter.com/0m5XFCD2tR

— This Is A AFC Championship Chiefs Stan Account (@welplookathim) January 13, 2020
Head & Shoulders, which is a sponsor of Mahomes, quickly reached out and offered Penn a watch party for the AFC championship game on Jan. 19. Shortly after, Jack Stack BBQ offered to host it:
No debate here, @cpenn4thewin. If @PatrickMahomes wants you to stay home, we'll make that happen. DM us for the ultimate #chiefs football watching setup this weekend 📺🏈

— Head & Shoulders (@Headshoulders) January 13, 2020
@Headshoulders – We've offered @cpenn4thewin a special space in our bar, but we're in to give up our entire private dining space at the Freight House! Care to collaborate? Let's do this!

— Jack Stack Barbecue (@jackstackbbq) January 14, 2020
We're thinking 30 – 40 of @cpenn4thewin's closest friends and family – we'll take care of it!

— Jack Stack Barbecue (@jackstackbbq) January 14, 2020
The moves netted good PR as well as good luck: The Chiefs won against the Tennessee Titans, 35–24 and will play the San Francisco 49ers in Super Bowl LIV.
Hope this helps you keep your head (& shoulders) up while watching this weekend's game, far away from Arrowhead! https://t.co/nL1bwB2JBe

— Head & Shoulders (@Headshoulders) January 17, 2020
Enjoying the AFC Championship game watch party with @cpenn4thewin at @jackstackbbq aka far away from Arrowhead Stadium! #OffenseDefense #BadLuckChuck pic.twitter.com/icEAySFaew

— Head & Shoulders (@Headshoulders) January 19, 2020
How are y'all doing this morning #ChiefsKingdom?!?! I just want to thank @Headshoulders & @jackstackbbq for hooking me up with the Ultimate Watch Party yesterday. I want thank those who showed up as well. My family and friends had a great time! pic.twitter.com/nfa75d3MAv

— Big Buck Chuck (@cpenn4thewin) January 20, 2020
Why it's important: Opportunities such as this to embrace fans and make brand ambassadors in fun, organic ways can happen when you add social listening to your priorities. Take advantage of what consumers are saying about you, the industry and your partners online, and jump at the chance to be a part of the conversation (when appropriate).
---
WHAT YOU SAID
 We asked how important humor is for your campaign efforts, and 45% said it's very important. Thirty-five percent of you said channeling your inner comedian is "somewhat helpful," and 20% said humor isn't a focus. However, no one thought humor represented a PR risk.
How important is using humor for your campaigns this year? Share your thoughts with our hashtag #MorningScoop.

— PR Daily (@PRDaily) January 17, 2020
PR pro John Mularoni said humor can distract from your message—a reminder to incorporate it only when it's appropriate to your audience and brand voice.
When the campaign subject itself is made interesting to target publics, humor can be distracting rather than helpful.

— John Mularoni APR (@MularoniJohn) January 17, 2020
---
SOUNDING BOARD
As video grows in importance for communications teams, many are scrambling to either hire video pros for their internal teams or find trusted partners to outsource the work.
When creating videos, do you outsource the work or create the content in-house?
When creating videos, do you outsource that work or create the content in-house? Share your thoughts with the hashtag #MorningScoop.

— PR Daily (@PRDaily) January 20, 2020
Share your thoughts with our hashtag #MorningScoop.
PR Daily News Feed
Sign up to receive the latest articles from PR Daily directly in your inbox.
COMMENT