Instagram expands hidden 'likes' test, Uber and DoorDash face contractor backlash, and an Italian bank gets ripped for password advice
Also: 'Sesame Street' livestreaming 50 years of memories, Black Friday looms on social media and worldwide, PR career advice from a talent expert, and more.
Good morning, PR pros:
Italian Fineco Bank recently was recently criticized by several cybersecurity experts for its customer password policies and instructions. They include advising customers to Google their passwords to ensure it's unique and offering a few secure passwords (which are probably unsecure now):
A well known online bank in Italy, @FinecoLive, is:
a) limiting the max password length to 8 chars (a red flag as hashes have consistent length)
b) suggesting you should google your password to ensure it's unique

🤦‍♀️🤦‍♂️@troyhunt we need you 🆘

(Thanks @gvarisco and @Clodo76) pic.twitter.com/Q1sYXQwk4A

— Giorgio Bonfiglio (@g_bonfiglio) November 12, 2019
They are also suggesting a couple of secure passwords (no, they are not randomly generated, they're the same for everyone) in case you don't want to google. pic.twitter.com/QkbGv24zlM

— Giorgio Bonfiglio (@g_bonfiglio) November 12, 2019
A Fineco customer support employee told Vice that the bank "understand[s] the criticism" and has stop suggesting that customers Google their passwords. However, you don't have to make such blatant missteps to invite hackers to your doorstep. Along with ensuring your customers' data is safe, you can also help encourage cybersecurity practices such as using a password manager, which can autogenerate strong passwords and store them.
Share with us your thoughts under the #MorningScoop hashtag.
Here are today's top stories:
Instagram widens its hiding of 'likes'
The social media app is expanding its test of hiding "likes" for some users in the United States. The move has been tested in Canada, Ireland, Australia, New Zealand, Italy, Brazil and Japan.
Starting today, we're expanding our test of private like counts globally. If you're in the test, you'll no longer see the total number of likes and views on photos and videos posted to Feed unless they're your own. pic.twitter.com/DztSH0xiq2

— Instagram (@instagram) November 14, 2019
Instagram also said it's "actively thinking through ways" for influencers to prove their value to brand managers without engagement numbers.
In addition, we understand that like counts are important for many creators, and we are actively thinking through ways for creators to communicate value to their partners.

— Instagram (@instagram) November 14, 2019
Why it matters: Instagram and its parent company, Facebook, are cleaning up their images for members as well as for advertising partners and regulators. Facebook also included Instagram in its recent transparency report, outlining how it handles inappropriate content, such as drug and firearm sales, self-harm and more, though The Verge noted that information on moderating fake Instagram accounts and posts with hate speech was not included.
For PR and marketing pros, the move serves as a reminder that using the analytics provided inside social media platforms is great (and recommended), but you should couple that with additional measurement and data gathering activities to evaluate campaigns and influencer partnerships.
---
FROM THE EXPERTS
Though data and analytics are all the rage for communicators proving the ROI of their efforts, don't forget that "soft" skills are crucial for success.  Still, JWM Talent's Jamie McLaughlin argues that the combination of flexibility, data intelligence and other skills help PR pros to stand out. Check out his insights here.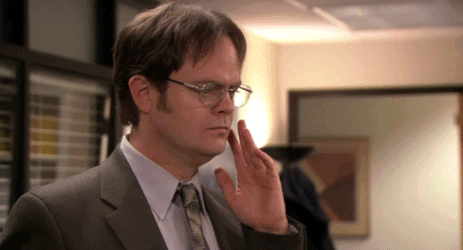 ---
MEASURED THOUGHTS
According to new data from Sprout Social, brand managers should prepare for a bombardment of social media messages this holiday season.
The trend isn't limited to the United States, even though the shopping-season kickoff is built around the U.S. Thanksgiving weekend. Black Friday and Cyber Monday have gone global, according to the data.
The study reported:
When compared to 2017, mentions of Black Friday 2018 grew 80% in France while Brazil experienced a 72% increase in Black Friday mentions. The UK, Canada, France and Spain have all seen consistent Twitter engagement over the past three years for both Black Friday and Cyber Monday.
To learn more, read the full report.
DoorDash and Uber struggle with contractor woes
The two startups face increasing backlash over the amount and way they pay contractors. CBS News reported that DoorDash drivers make "an average of $7.17 an hour," which is not "anything close to the company's $18.54 hourly number."
New Jersey's Department of Labor and Workforce Development accused Uber of misclassifying its drivers as contractors instead of employees, and the agency recently demanded that the company pay $649 million for years of unpaid employment tax. The New York Times reported that a new law in California could force the startup to consider drivers as employees, as well.
Why you should care: Whether your organization consists of employees, contractors or volunteers, best practices about workplace culture still apply. If you don't actively work to communicate with and provide adequate resources and renumeration to your workers, don't expect talent to come running to work for you. In addition, you could end up with negative headlines accusing your organization of carrying a toxic workplace culture.
---
TACTICALLY SPEAKING
PBS' "Sesame Street" just turned 50. To celebrate, the show is airing a 12-hour live marathon on YouTube with top moments from the past half-century:
Our 12-hour YouTube Live marathon is starting NOW! Join us for some special Sesame Street moments from the last 50 years. Watch now: https://m.sesame.org/2Xby13I

Posted by Sesame Street on Friday, November 15, 2019
Many viewers are sharing kudos on "Sesame Street's" YouTube livestream, along with its Facebook post and tweet announcing the marathon. The livestream, which is sponsored by Farmers Insurance, is a great example of playing on consumers' nostalgia as well as harnessing the power of social media and video content to provide value.
---
WHAT YOU SAID
We asked what your most important on-the-go tool was, besides a laptop and smartphone. Seventy percent of you said pen and paper are crucial, with 13% voting for dependable walking shoes and 12% selecting a newspaper.
Besides your smartphone and laptop, what's your most important on-the-go PR tool or resource?

Weigh in below and add what we missed under the #MorningScoop hashtag. We'll share in tomorrow's roundup!

— PR Daily (@PRDaily) November 14, 2019
If you need a new notebook, check out this one with Olivia Pope's famous line: "It's handled."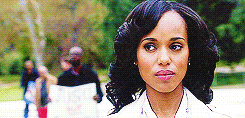 ---
SOUNDING BOARD
Learning styles can vary—and as PR pros should be lifelong learners, what's your preferred way to keep up on trends and skills you can add to your toolbelt?
What's your preferred way to keep up on trends and expand your knowledge?

Weigh in below and share what we missed under #MorningScoop!

— PR Daily (@PRDaily) November 15, 2019
Share your thoughts, along with whatever we missed, with the hashtag #MorningScoop.
PR Daily News Feed
Sign up to receive the latest articles from PR Daily directly in your inbox.
COMMENT