Instagram heads off privacy concerns, most employees report burnout, and Woodward's book interview debacle
Also: The perks that employees care about, Constellation's poor communications dings stock price, wisdom from Amazon's Kristin Graham, how to talk about the economy, and more.
Good morning PR pros:
The unemployment rate has dropped to its lowest mark in 50 years, so why isn't the market looking better?
Communicators who want to talk about the economy must help break down the numbers, and that starts by looking at where job growth has come from in recent years. Part of the new employment figures for September include adjustments to previous jobs estimates: The growth that led to this shining moment happened over the summer.
Beyond that, wages continue to be a disappointment, rising only 2.9% for the year.
Here are today's top stories:
Instagram preempts privacy questions on new messaging feature
The social media company wants users to allow the app to read and share real-time data about a user's location and other tidbits to enhance its new messaging service "Threads." The feature is only for your close friends network, but it still requires users to have faith that their data will be handled carefully.
Threads will request your location, movement, battery level and network connection from your phone in order to determine what context to share. For example, Auto Status might use your precise location to show your friends that you're "At a cafe." Or Auto Status might detect that you're biking and set your status to "On the Move."
Why it matters: Can Instagram convince consumers that it will handle its data carefully in light of parent company Facebook's many data scandals? Instagram hopes users will opt in to receive a specialized service, but the test case might be instructive for communicators. Industry insiders should pay attention to see just how much of their privacy consumers are willing to trade away.
Related reading:
---
MEASURED THOUGHTS
According to a new study from O.C. Tanner, 79% of employees suffer some level of burnout.
The study breaks down the causes of burnout into this framework:
Some stats on companies that have mild burnout:
They have a 220% decrease in the probability of highly engaged employees.
They see a 247% decrease in the probability of great work occurrence.
They have 210% decrease in the probability an employee will promote the organization.
They have a 12-point decrease in the reported employee experience rating.
To learn more, read the full report.
Woodward interview on #MeToo book derails
Veteran journalist Bob Woodward was invited to interview the authors of the new book "She Said," written by journalists who helped break the Harvey Weinstein story, which led to the #MeToo movement. However, the interview quickly went up in flames as Woodward interrupted and made suggestions that the crowd readily booed.
Ouch @realBobWoodward is blowing this interview with @mega2e and @jodikantor on their book "She Said." Interruptive, not focused on the women who were victimized by Harvey Weinstein and weirdly obsessed with that creep, it's a exercise in how not to interview. The crowd no like. pic.twitter.com/sEvEZPOlmG

— Kara Swisher (@karaswisher) October 3, 2019
The authors have been careful to cover their bases as they restart their press tour.
They gave this statement to USA Today:
"We're just starting our book tour, and we're grateful to all the moderators – Bob Woodward, Katie Couric, America Ferrera and many others – who have agreed to join us onstage. We welcome all questions, from them and especially from the audience, because each one is an opportunity to relate the wrenching decisions that many of our sources had to make and grapple with #MeToo as an example and test of social change in our time."
Why you should care: With the seminar and speech format giving way to conversational presentations, it is crucial to consider who should do the "interview."  The writers might have thought Woodward would be a slam dunk to discuss their book, which features investigative journalism, but his tone-deaf approach to the subject matter undermined what should have been a triumphant event.
Consider your subject matter when deciding on the format for a presentation or town hall. If your topic doesn't lend itself to digression and inquiry, maybe a conversational format isn't the right fit.
Related reading:
---
SOCIAL BUZZ
Buzzfeed News' Anne Helen Petersen asked users to share stories about small changes that employers and managers made that have improved job satisfaction and workplace morale:
What's a small thing that your employer or manager has implemented or changed that has made the experience of work easier/better/less shitty/less of an exhausting nightmare slog?

— Anne Helen Petersen (@annehelen) October 3, 2019
In short, what perks are worth it?
Users wrote in to share their favorites:
A gym in the office that we are encouraged to use during the day with no guilt-trip about wasting work time.

— Kyle (@kylejlock) October 3, 2019
we have a "no surprises rule" for performance reviews, which is very refreshing

— Seth D. Michaels (and Super Creeps) 💫 (@sethdmichaels) October 3, 2019
Legit just saying "thank you" often. I've been told by my manager "I don't know how our team would do this without you!" & it just makes a difference on a shitty day.

— Mikala Jamison (@notjameson) October 3, 2019
One day out of the blue my employer announced we could work from home whenever we wanted and that there'd be no dress code (aside from like, don't wear offensive t-shirts) in the office. It's made things SO NICE.

— Amanda Patterson (@amandaelsewhere) October 3, 2019
Do you know what little things might greatly improve morale for your agency, department or team? Try asking with an anonymous, companywide poll. You can get ideas from colleagues online.
Constellation CEO blames mix-up for stock price drop
When your stock price takes a dive, you want to immediately reframe the narrative, and Constellation's CEO Bill Newlands was ready to blame what he says is a misunderstanding about his company's investment in the cannabis outfit Canopy.
"What I think people may have gotten mixed up in a little bit is some of the accounting treatments around Canopy," Newlands told Jim Cramer in a "Mad Money" interview. "Let's face it: $757 million is a big number, and that number is how much we're up in our total investment in Canopy since we made the initial investment."
Why you should care: How you communicate about your latest acquisitions, investments and plans for your organization often has a real value in dollars, all connected to the stock price. This is the crux of reputation management, executive communication, brand management and many other facets of the modern PR pro's role.
A better communications plan is needed for Constellation to convince investors and other stakeholders that its plans for Canopy are well-reasoned and ultimately profitable. Sending the CEO out to put out the fire is a good first step, but it's only the first step.
Related reading:
---
FROM OUR EXPERTS
You have less time than you think to hook your audience, according to Kristin Graham, principal of culture and communications at Amazon. About half your audience will stop reading after 111 words, or 40 seconds in a visual context.
She shared her insights at our Employee Communications, PR & Social Media Summit at Microsoft headquarters in Redmond, Washington. Read about her biggest takeaways from Ragan's VP for Editorial, Roula Amire.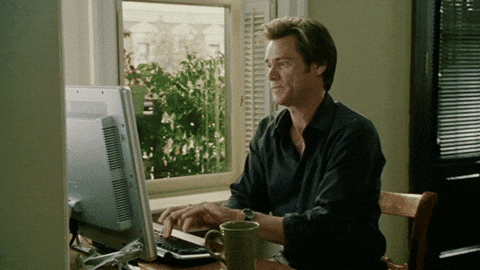 ---
SOUNDING BOARD
What's a perk you wish your organization would offer? Share your answers, and we will include the best in our #MorningScoop on Monday.
What's a perk you wish your organization offered that would make your work life more enjoyable? #MorningScoop

— PR Daily (@PRDaily) October 4, 2019
PR Daily News Feed
Sign up to receive the latest articles from PR Daily directly in your inbox.
COMMENT