Instagram's sagging engagement, LinkedIn's new marketing tools, and Google's revamped news section
Also: eBay throws shade at Amazon's Prime Day, Twitter jokes about its global outage, and the end of the 40-hour workweek.
Good morning, PR pros:
Twitter experienced a global outage Thursday, its second this month. (On July 3, Facebook, Instagram and WhatsApp also reported outages.) Many social media users panicked—did you?—but Twitter was back after roughly an hour. How should a mega-platform respond to a mega-lapse in service?
For its part, Twitter announced its return with a succinct, cheeky tweet:
miss us?

— Twitter (@Twitter) July 11, 2019
Here are today's top stories:
Study says Instagram influence is waning
A recent report by InfluencerDB reveals that average Instagram engagement (measured by an account's "like follower ratio") is declining, with engagement for those in the travel industry dropping 3.5% from last year. Sponsored posts' engagement has dropped 2.4% and non-sponsored posts has seen upward of 4.5% less engagement.
Why it matters: If you want to work with influencers, go for small, dedicated followings: Instagram influencers with 5,000 to 10,000 followers have an average engagement rate of 6.3%, compared with the 3.6% average that influencers with more than 10,000 followers have. Those with 1,000 to 5,000 followers have the highest engagement rate (8.8%).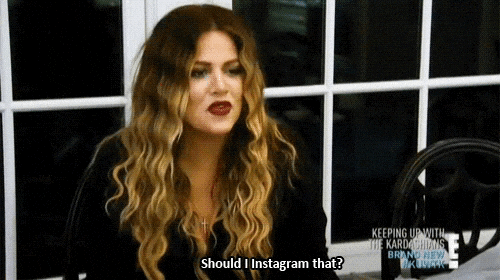 Related reading:
---
TACTICALLY SPEAKING
Many companies are challenging Amazon's Prime Day with deals and campaigns of their own, but eBay took a sassy tack with a video called "Honest Alexa":
LinkedIn offers marketing optimization tools
The social media platform recently announced beefed-up features to its advertising offering, Campaign Manager. The tools are labeled as objectives to help marketers meet business goals. They include brand awareness; "consideration" objectives including engagement, website visits and video views; and "conversion" objectives, which include lead generation, website conversions and job applicants.
Impress your boss: Don't get stuck debating a campaign's messages or selecting which images to use. Set clear campaign goals that align with business goals, and identify the audience(s) that will help you achieve them. Which messages, images and tactics to use will then be easy to answer (and will prove more effective).
Related reading:
---
MEASURED THOUGHTS
Automation is driving the gap between cities and rural areas, with office support roles and food service jobs seeing the biggest threat from new technology.
PR pros don't have much to worry about—yet.
 Google redesigns News tab with clarity in mind
The search engine has changed how stories show up in its "News" tab, now displaying in a card format rather than as a list. Headlines and names of publishers are now more prominent.
Over the next couple weeks we're rolling out a redesigned News tab in Search on desktop. The refreshed design makes publisher names more prominent and organizes articles more clearly to help you find the news you need. Check it out 👇 pic.twitter.com/xa2aZfO4Qd

— Google News Initiative (@GoogleNewsInit) July 11, 2019
Why it matters: Expect the name of the publisher to grow in importance for online readers looking to sort through disinformation and murky opinions. Google's change might also be an inspiration for your website or newsroom: How are you organizing stories to attract readers' interest?
Related reading:
---
FRIDAY FEEL-GOOD
Actor Joseph Gordon-Levitt put out a call on Twitter to have people share pictures of themselves making music, and he promised to retweet some of the best contributions.
For the next hour I wanna do something with you all, together here on Twitter.

Post a photo of you making music. Could be a photo of you singing (karaoke, even), playing an instrument, writing lyrics.. maybe even dancing to some tunes.

Tag it #MakeYourMark

I'll RT some. GO!!!

— Joseph Gordon-Levitt (@hitRECordJoe) July 12, 2019
How can your organization use similar tactics to engage your unique community online? Note that Gordon-Levitt made sure to have fun, created a hashtag and put a time limit on the event to create urgency and buzz.
---
WHAT YOU SAID
We asked you for the worst kind of Twitter mistake, and more than half of you (55%) said sharing an inaccurate fact or news is the most damning. Thirty-one percent of you said tweeting under the wrong account isn't a good look, either:
What's the worst kind of Twitter mistake a social media manager can make?

— Beki Winchel (@bekiweki) July 11, 2019
---
SOUNDING BOARD
The 40-hour workweek is officially dead, Entrepreneur reported. Do you like the flexibility of less-defined work hours, or should we return to the days when people clocked in and out?
Tweet us your thoughts @bekiweki under the hashtag #MorningScoop.
---
(image via)
PR Daily News Feed
Sign up to receive the latest articles from PR Daily directly in your inbox.
COMMENT
One Response to "Instagram's sagging engagement, LinkedIn's new marketing tools, and Google's revamped news section"
The changes LinkedIn making these days in the feed algorithm is really not satisfying. Adding more options to the LinkedIn campaign manager is not solving problems.

the major issue is people not seeing the right ads or results they are expecting from LinkedIn, bcz of that LinkedIn losing its value i guess.