J&J to pay $527M in opioid damages, Popeyes' Twitter spat creates viral win, and KFC tests plant-based 'chicken'
Also: Facebook floats a messaging app to enhance Instagram, a peek inside Starbucks' branding and design, and how opinions are changing among consumer demographics.
Good morning, PR pros:
Starbucks has published its brand guidelines, which gives a peek into how the iconic brand uses colors, font, images and brand voice to evoke feelings and connect with consumers.
"Where each piece lands on this scale depends on where we're meeting our customer along their journey," the guide reads.
Here's an overview of Starbucks' brand voice, which it says employs both "functional" and "expressive" elements:
We're confidently turning down the volume of competing messages to elevate experience, removing obstacles in the way of people finding exactly what they seek at Starbucks. By using both functional and expressive voices, we'll create more space for brand relevance, connection and joy.
"We were just proud of the work, and inspired by other brands being more transparent about their creative process," says Ben Nelson, creative director at Starbucks.
What are some of the essential elements of your brand identity—and how can you highlight them to contrast with the competition?
Here are today's top stories:
Johnson & Johnson ordered to pay $572M in opioid trial ruling
Judge Thad Balkman ruled that J&J broke Oklahoma's public nuisance laws through its opioid marketing tactics, and the judge levied a $575 million ruling against the company.
The amount fell far short of the $17 billion judgment that Oklahoma had sought to pay for addiction treatment, drug courts and other services it said it would need over the next 20 years to repair the damage done by the opioid epidemic.
Though the ruling sets up the more than 2,000 opioid lawsuits nationwide, Johnson & Johnson continues to deny wrongdoing.
Sabrina Strong, the lawyer representing Johnson & Johnson, said: "We have sympathy for all who suffer from substance abuse, but Johnson & Johnson did not cause the opioid abuse crisis here in Oklahoma, or anywhere in this country.
The company's shares also rose 5.4% after the ruling, as investors had expected the court to impose a larger penalty.
Why you should care: Whether in a legal trial or the court of public opinion, your organization can be judged for its PR and marketing strategies. Especially as consumers clamor for organizations to take stances on hot-button political and social issues and lead with values, remember that the way you reach audience and present your messages can have a huge effect on your reputation.
Related reading:
---
MEASURED THOUGHTS
Are Americans' core beliefs changing? A new poll from The Wall Street Journal and NBC News reveals that younger generations are moving in a different direction from older constituencies.
To learn more about everything the poll reveals about the changing beliefs of the U.S. population, read the full report.
Popeyes racks up media coverage and viral buzz
When Popeyes Chicken debuted its chicken sandwich, Chick-fil-A, Wendy's and other companies sparred with the fast-food chain on Twitter. The fake food fight heaped kudos for Popeyes, but it went viral from there.
Two weeks after its announcement on Twitter (and roughly a week after the high-profile Twitter showdown), Popeyes locations across the nation have been selling out of its chicken sandwiches. As social media users raved and created memes about the phenomenon, others have been buying up the menu items and selling them at a premium, both on the street and on eBay.
These dudes hustling Popeyes outside of #Popeyes…😳😩😂 @rummanariff pic.twitter.com/gsyzUdjE3t

— WORLDSTARHIPHOP (@WORLDSTAR) August 26, 2019
Reporters have been documenting consumers' fervor, further pushing Popeyes' return on its PR investment.
International Business Times reports that "Various sources said Popeyes earned anywhere from $20 million to $23 million from its new chicken sandwich and the controversy that attended its reveal. One source, Apex Marketing Group, estimated Popeyes earned $23 million in equivalent ad value across digital, print, social, TV and radio in just 11 days since Aug. 12."
Why it matters: Ditch the glossy ads and meticulously crafted PR copy in favor of lighthearted, fun conversations. In today's quickly moving news cycle and a social media landscape flooded with marketing messages, social media squabbles between brands often capture attention and can entice consumers more effectively than targeted PR and marketing campaigns.
Don't forget to lean in to your brand ambassadors, either.
… [I]t's also a story about the power of Black Twitter. African-American Twitter users picked up the Popeyes news and ran with it — celebrating the sandwich, making jokes about the sandwich, retweeting one another's jokes about the sandwich, in such volume that those outside of the community heard it, and listened. A simple sandwich is never just a simple sandwich. It's a mirror of culture.
Related reading:
---
TACTICALLY SPEAKING
Meatless burger offerings are all the rage in fast-food chains across the nation. Not to be outdone, KFC has entered the ring with plant-based chicken—though it's only in the trial phase.
The company, which didn't immediately release nutritional information on the meatless chicken items, said customer feedback from the Atlanta trial "will be considered as KFC evaluates a broader test or potential national rollout."

The KFC trial follows Burger King's market test of the Impossible Whopper, a plant-based hamburger developed by Impossible Foods, a Beyond Meat rival, earlier this year. It led Burger King to roll out the burger to more than 7,000 of its restaurants earlier this month.
In a press release, the chicken chain wrote:
"KFC Beyond Fried Chicken is so delicious, our customers will find it difficult to tell that it's plant-based," said Kevin Hochman, president and chief concept officer, KFC U.S. "I think we've all heard 'it tastes like chicken' – well our customers are going to be amazed and say, 'it tastes like Kentucky Fried Chicken!'"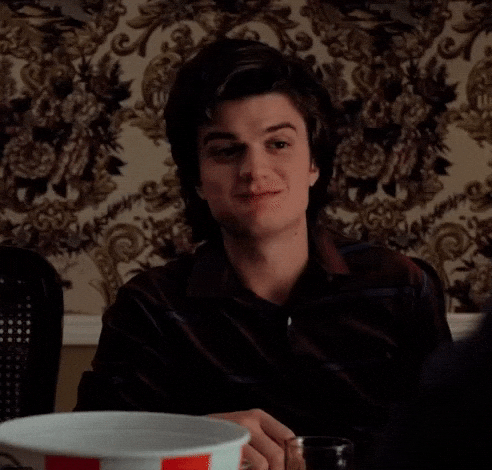 Facebook takes aim at Snapchat with messaging app
 Facebook is ramping up for another competitive offering through an upcoming messaging app called "Threads."
… Threads, which is designed as a companion app to Instagram, invites users to automatically share their location, speed, and battery life with friends, along with more typical text, photo, and video messages using Instagram's creative tools. The app, which is designed for sharing with your "close friends" list on Instagram, is now being tested internally at Facebook.

… The core of Threads appears to be messaging, and it looks very similar to the existing messaging product inside Instagram. Messages from your friends appear in a central feed, with a green dot indicating which of your friends are currently active. If your friend has posted a story recently, you can view that from inside Threads as well. Threads also has a camera, which you can use to capture photos and videos and send them to your close friends.
Why it matters: The lesson for digital and social media marketers lies in younger consumers' online behaviors: If you want to reach them, make sure your content and communications are mobile-friendly and visual. If you're ready for the next step, interact with passionate brand ambassadors via private groups or one-on-one messages that give them exclusive peeks which they can spread to their communities.
Related reading
---
WHAT YOU SAID
Yesterday we asked you to caption a GIF with the hardest part about handling your Monday workload.
Some of you said it's the size of the workload that can quickly bog you down:
Oh you thought you were organized? Let's see what you do with 10 more emergency projects 😩😩😩😒😒😒

— FMC – Francis Mariela Communications (@francismcomm) August 26, 2019
When Monday-morning inbox turns into all-day-Monday inbox.

— Jeremy Fowler (@fowlerjeremy) August 26, 2019
Others lamented deadlines—especially when a co-worker holding crucial answers is out of the office.
When every project from every team seems to have a very tight deadline….

Me: "so when does this need to go out?"

Stakeholder: pic.twitter.com/cGqdQDUGjv

— Mariahh✨ (@ItsMYAlife15) August 26, 2019
When a dead project is resurrected and needs to be completed by the end of the day, but the only team member with the answer to your questions is out (and unavailable) until tomorrow

— Liz Kamper (@LizKamperPR) August 26, 2019
Let's not forget about computer issues, which can quickly dam up your workflow:
IT issues – which is happening right now as I sit waiting for my computer to be fixed pic.twitter.com/JXKaWzBlX9

— Danielle Ryan👩🏻‍💻 (@ryelle777) August 26, 2019
---
SOUNDING BOARD
Delivering a perfect pitch and grabbing media coverage involves many factors. That said, which of these is a go-to resource when trying to pitch your organization's news?
PR pros, media relations experts and publicists: Which of these pitching resources could you not do without?

Share why (and additional thoughts) below, and we'll share it in tomorrow's #MorningScoop.

— PR Daily (@PRDaily) August 27, 2019
Share your thoughts on Twitter with us @PRDaily and under #MorningScoop.
PR Daily News Feed
Sign up to receive the latest articles from PR Daily directly in your inbox.
COMMENT