Kroger joins push for tougher gun laws, consumers readily change brands, and WeWork's founder walks back trademark sale
Also: Nissan's leadership crisis escalates, MillerCoors wins an injunction over corn syrup messaging, and Vienna reigns as the world's most livable city.
Good morning PR pros:
Vienna, the capital of Austria, has been named the most livable city for the second year in a row, according to a survey from The Economist.
Other top nominees include Melbourne and Sydney in Australia and Osaka, Japan. From the Western Hemisphere, Calgary in Canada is the only locale to make the top five.
Honorees in the U.S. start with Honolulu and include Atlanta, Pittsburgh, Seattle and Washington, D.C., in the top 40.
What are the best cities for communicators and PR pros to live and work—and why? Share your thoughts with the hashtag #MorningScoop.
Here are today's top stories:
Kroger joins Walmart in asking customers not to 'open carry'
The Ohio-based supermarket chain is asking customers to refrain from openly carrying firearms in its retail locations. The request was made hours after Walmart made a similar request.
"Kroger is respectfully asking that customers no longer openly carry firearms into our stores, other than authorized law enforcement officers," Jessica Adelman, group vice president of corporate affairs, said in a statement.

Adelman added the Ohio-based supermarket chain is also joining Walmart in "encouraging our elected leaders to pass laws that will strengthen background checks and remove weapons from those who have been found to pose a risk for violence."
Why it matters: Kroger is the latest corporation to lend its voice to the campaign for stricter gun laws in the U.S. as tragic shootings continue to plague the nation's communities. It's crucial for corporate leaders to speak out on significant topics—and to communicate careful policies that back up those stances. By including political lobbying and support in its message, Kroger strikes a more authentic tone on the fraught subject.
Related reading:
---
MEASURED THOUGHTS
Consumer disloyalty is the new normal.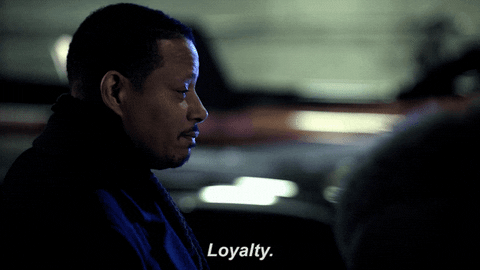 According to a study from Nielsen, most customers are ready to try a new product or service, and only a tiny fraction of customers are so set in their ways that they won't try something new.
New Nielsen findings demonstrate that just 8% of consumers consider themselves to be firmly committed loyalists.

Yet the marketing tactics and investments rarely reflect these realities. A whopping 46% of consumers tell us they are more likely to try new brands than they were five years ago; a clear signal to a trend we should expect to intensify. Yet we see few signs that adjustments have been made to marketing initiatives or innovation pipelines to match these numbers.
How can brand managers build loyalty with their audiences? According to Nielsen, it's all about offering value.
It continued:
Price matters. Price sensitivity is real, but less important than value. We see that coming through in both developed and developing markets, though often in different ways.
WeWork reclaims millions paid to founder for trademark
Ahead of its IPO, the company paid founder Adam Neumann $5.9 million for the rights to the word "We" to brand the holding firm that held WeWork. At the time, the arrangement raised eyebrows.
In his analysis of the company following its IPO filing, the New York University marketing professor Scott Galloway characterized the situation as such:

"Adam also owned the rights to the 'We' trademark, which the firm decided they must own and paid the founder/CEO $5.9 million for the rights. The rights to a name nearly identical to the name of the firm where he's the founder/CEO and largest shareholder. YOU. CAN'T. MAKE. THIS. S—. UP."
After the backlash, Neumann is returning the money, and We Co. is downplaying the incident.
Business Insider continued:
On Wednesday, in a newly filed Securities and Exchange Commission document, WeWork walked back that arrangement.

"The issuance to We Holdings LLC of the partnership interests was unwound and the partnership interests were returned to the We Company Partnership," the document said. "The We Company continues to hold all of the assigned rights to the 'we' family trademarks."
Why it matters: When approaching your IPO, dealing with shareholders and investors and communicating with all stakeholders—basically at any time—you must be transparent. A little corporate jargon won't gloss over mistakes or corporate greed. People love a story about a brilliant founder—but they won't follow someone who comes off as a crook.
Related reading:
---
TACTICALLY SPEAKING
A judge has granted an injunction against Bud Light over planned packaging that implies its competitors (MillerCoors) use corn syrup in their beer products.
The order extends an injunction issued in May that barred Anheuser-Busch from making those claims in television, billboard and print advertising.

The cardboard packaging on Bud Light six-packs, 12-packs and 24-packs says "No Corn Syrup" in bold letters and invites customers to visit a web site where it lists its ingredients. Bud Light is brewed with water, barley, rice and hops.

MillerCoors uses corn syrup in the fermentation process for Miller Lite and Coors Lite, but the final product doesn't contain corn syrup. It says Anheuser-Busch's campaign is illegal and bad for the industry.
Federal judge has ordered that Bud Light may be sold with packaging it had on hand as of June 6, 2019, or until March 2, 2020 (270 days from June 6, 2019), whichever occurs first. After that date, must remove "no corn syrup" language and icon from its packaging. pic.twitter.com/H7brXVZgOt

— Darren Heitner (@DarrenHeitner) September 5, 2019
Positioning your brand against the competitors is a tried-and-true marketing technique, but your claims require provable facts. Even slightly bending the truth can open your campaign to legal proceedings.
Budweiser might be happy for the court battle to play out, but with consumer trust at all-time lows and customers running for smaller craft-beer outfits, there is plenty of room for this tactic to backfire.
Nissan CEO admits to being overpaid
The company is facing a fresh leadership crisis after CEO Hiroto Saikawa admitted he had been overpaid. He blamed internal error for the mistake and promised to return the money, but it's a tough hit for the company that has failed to recover after the turmoil caused by Carlos Ghosn's ouster months ago.
Mr. Saikawa's disclosure casts a further cloud over an automaker rocked by scandal and broader industry problems. Its profits have nearly evaporated and sales are slumping. It is in the process of laying off 12,500 employees globally, and has found itself at odds with its alliance partner, the French automaker Renault.

Nissan has attributed its myriad problems to Mr. Ghosn, saying that both its financial and governance issues resulted from an overconcentration of power in his hands.
What you should know: In a crisis, the first wave of recriminations is often less damaging than the second round, where a pattern starts to emerge for audiences and it becomes more difficult to explain away mistakes as one-time errors. When addressing a crisis, it's crucial to get in front of any bad news your organization has been sitting on and get it out there all at once. A steady drip of bad reports will only undermine your reputation and hamper your efforts to change the narrative.
Related reading:
---
WHAT YOU SAID
We asked what you thought of Walmart's stance on gun and ammunition sales.
What do you think of Walmart's new position on gun sales? Is it authentic and convincing? Would you have done something differently? Weigh in with #MorningScoop.

— PR Daily (@PRDaily) September 4, 2019
Some of you said you were impressed:
Agree. It's something. And that's more than most lawmakers have done. Excellent quote from their CEO: "The status quo is unacceptable." #MorningScoop

— Deanna Tomaselli (@dferrari) September 4, 2019
Others felt it wasn't very authentic at this stage:
They gave into peer pressure. Not saying it's good or bad morally, but it definitely didn't seem authentic. I was actually very surprised by it.

— Brady Hester (@BraddogMedia) September 4, 2019
And others believed it was an overblown stunt:
It seems a little pointless to me.

It's only stopping selling handguns in Alaska (the only state it still sells handguns, apparently). Stopping selling handgun ammunition is like stopping support for a product you no longer sell.

— LYNDON [COMMS.BAR] JOHNSON (@THINK_Lyndon) September 4, 2019
---
SOUNDING BOARD
Consumers say they are ready to try new products, so how can you get your company to be considered? Share your thoughts in our Twitter poll or in the comments.
Consumers say they are open to trying new products. So, what's the best way to make your offering stand out? #morningscoop

— PR Daily (@PRDaily) September 5, 2019
PR Daily News Feed
Sign up to receive the latest articles from PR Daily directly in your inbox.
COMMENT