Lowe's nebulous layoffs, Pinterest's earnings soar, and UK House of Commons' banned words
Also: A lively discussion about the ROI of PR, cheers and jeers for French's mustard ice cream, and Chick-fil-A beats fast-food competitors.
Good morning, PR pros:
Chicken reigns supreme in the fast-food wars.
Chick-fil-A has become the No. 1 ranked fast-food chain, ahead of former leader In-N-Out burger and other mainstays like Wendy's. Chipotle led the pack for Mexican American cuisine.
Though customer satisfaction matters, how we measure public sentiment and its effect on sales seems to be inherently flawed. McDonald's frequently ranks near the bottom for customer satisfaction surveys but tops the list in sales figures.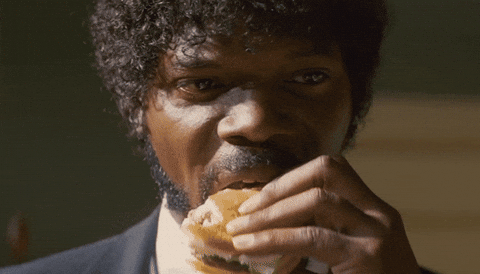 How should we change our measurement of customer loyalty and brand affinity to reflect the true value of an organizations' connection to customers?
Here are today's top stories:
Lowe's laying off thousands
The home improvement chain is reportedly cutting thousands of assembly, maintenance and facility-service positions, outsourcing the roles to third-party organizations. Lowe's will focus instead on in-store sales and customer service positions.
The company declined to tell reporters how many employees its laying off, but CNN Business reported that as of Feb. 1, the company had "approximately 190,000 full-time and 110,000 part-time employees in the United States, Canada and Mexico."
Why you should care: If you're struggling with an organizational transformation, don't forget how crucial employee communications is to your change management strategies.
Your messaging fundamentals should start with solid and complementary communications for both your internal and external stakeholders.
Related reading:
---
MEASURED THOUGHTS
How is your audience using social media to stay abreast of the latest developments? The majority of Facebook, Instagram and Snapchat users visit the platform every day. Facebook and Snapchat see almost half of their users check the platform multiple times a day.
That means content for those platforms should be updated frequently and crafted to be as timely and relevant as possible.
UK House of Commons' banned words
The United Kingdom House of Commons leader Jacob Rees-Mogg issued an internal style guide that has made headlines and social media chatter for its strict rules, which include omitting the Oxford comma and addressing all non-titled males as "esquire."
Who will have the courage to tell JRM that we don't order kids up chimneys these days, Dixon of Dock Green wasn't a real policeman or the Penny Farthing isn't ones choice of bicycle anymore? 😳 https://t.co/FmHV0RV2nP

— Angela Rayner (@AngelaRayner) July 26, 2019
Banned words and phrases include:
Very
No longer fit for purpose
Due to
Ongoing
Invest (in schools, etc.)
Hopefully
Unacceptable
Equal
I am pleased to learn
Too many "I"s
Yourself
I note/understand your concerns
Meet with
Ascertain
Speculate
Why you should care: Your organization probably doesn't have a style guide this stringent, but it's never a bad time to brush up on AP Stylebook rules and revisions.
Do you have any in-house style rules that you consider wacky? Share with us under the hashtag #MorningScoop.
Related reading:
---
SOCIAL BUZZ
To celebrate National Mustard Day on Aug. 3, French's partnered with Coolhaus Ice Cream and PR agency Fitzco to create a mustard ice cream:
Hey NYC & LA! Try free French's Mustard Ice Cream in honor of #NationalMustardDay. From 8/1-8/3, visit the @Coolhaus location in LA or look for the @Coolhaus ice cream truck crusin' around New York City. You're going to want to try it, trust us. pic.twitter.com/OFW0z9VYIw

— French's (@Frenchs) August 1, 2019
It didn't take long for Twitter users to voice their distaste:
— David Rohde (@DavidMRohde) August 1, 2019
How high were you when this idea was created? And how high were you when the plan to move ahead with it was approved?
Never, in a million years. Not even if you paid me. #Idiocracy #Disgusting

— Heino Gulliksen (@HeinoG72) August 2, 2019
— whole assheart (@DemonicActivity) August 1, 2019
— Jason (@jasonhsv) August 1, 2019
Not today, Satan. pic.twitter.com/WIMAnZ3fv6

— Will Prosser (@ProsserWL) August 1, 2019
Even if the idea of mustard-flavored ice cream turns your stomach, some consumers gave it positive reviews—and the press the strange concoction has already garnered is indeed sweet.
CNN's headline reads: "Mustard ice cream is a weird new way to celebrate National Mustard Day, but hey why not."
Pinterest shares soar after earnings report
The visual social media platform's shares rose 15% in after-hours trading after Pinterest raised its revenue forecast, exceeding analysts' estimates.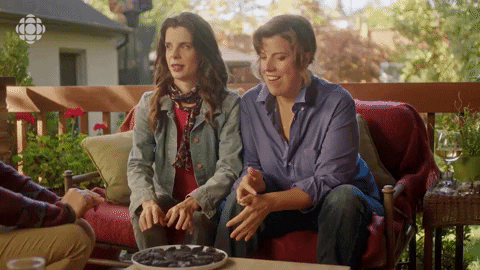 Why it matters: If you're not already using the platform, consider adding it to your social media mix. Pinterest's chief executive, Ben Silbermann, said it's adding a mobile interface and advertising tools for small businesses. It's also working to increase user engagement with more videos and a better experience.
If you think Pinterest isn't for your organization, think again:
On the company's earnings call, Pinterest CFO Todd Morgenfeld said the positive revenue outlook was bolstered by greater diversity in advertisers, including small businesses, autos and entertainment.
Related reading:
---
WHAT YOU SAID
Yesterday we asked for the most common way you measure ROI in your communications efforts. Most PR pros (43%) use media hits and impressions to show campaigns' value.
PR pros: What's the most common way you measure ROI? (Comment after the poll with additional insights!) #MorningScoop

— Beki Winchel (@bekiweki) August 1, 2019
However, the poll ignited quite a conversation. Some highlighted PR pros' struggles:
Although where I'm currently employed we measure through media hits/impressions, we focus on the hits more then the impression. But, my personal goal is to see the behavioral change just within my own DMA since we're currently not well known there…yet.

— Michele Franco (@traveling_book) August 1, 2019
A couple thoughts:
1. Results may vary, agency vs. in-house. (Agency gets paid to deliver as many media hits as possible, but if it doesn't lead to behavior change in-house wants, is it a success?)

2. *IF* behavior change is most imp but clicks/hits are most COMMON, are we lazy?

— Brad Pettiford (@BradPettiford23) August 1, 2019
Others reminded us that one measurement is not enough:
are we talking about brand awareness or conversion campaigns, or something else? cause the answer will vary greatly.

— Thomas Broadus (@TbroOnline) August 1, 2019
I'd say that context matters. If you need to drive traffic to a site, using a link, then that's what you measure. If it is a product launch, goal is more reach, audience/readership matters. So, it is not linear, selecting one of four not typical.

— Andrea VassalloMeyer (@andreamv) August 1, 2019
Beki: I would say "all of the above" as savvy #PR pros know to leverage a variety of data variables to most accurately assess ROI. This shouldn't be an either/or proposition, just saying… #MorningScoop @PRDaily #PublicRelations

— David B. Grinberg (@dbgrinberg) August 1, 2019
A few communicators highlighted other important analytics:
Share of Voice against competitors as well, as a result of tracking mentions/impressions. Then we'll also work with our clients to determine their specific KPIs we can work toward, such as securing a certain number of speaking sessions, byline articles placed, or similar metrics.

— Amanda Reed (@MrsAmandaReed) August 1, 2019
For #PR I measure change in relationship strength.

For #marketing I measure commercially-valuable actions (can be $$$ but doesn't have to be)

— LYNDON [COMMS.BAR] JOHNSON (@THINK_Lyndon) August 1, 2019
Others hopped in to share mic-dropping truths about the relationship between PR and sales:
Depends on goals, timing, accessibility and data. You can count clicks in minutes, but behavior change or sales, can take days, weeks, months, even years.
Had a boss long ago used to say, "Placements are interesting, clicks are better, sales are best."

— Frank Strong 🤘🏻✒️🗡 (@Frank_Strong) August 1, 2019
Sales is so misleading- I recently suggested a client with a product based biz hire a commission based outside sales rep to push the product. We can lead a horse to water, but can't make it drink. Sales are likely a byproduct of good PR but can't be guaranteed.

— SPBX | soapbox (@SPBXtweets) August 1, 2019
Marketing is step #1. Sales is step #2. If I can get you in front of your ideal customer or client and you can't convert them due to your product, service, website, customer service, whatever – it's not my fault. I do my job, now you do yours.

— Christina Nicholson (@ChristinaAllDay) August 2, 2019
---
SOUNDING BOARD
How do you balance requests for media hits and reach with the push to boost sales and the bottom line?
Continue the conversation by tweeting at us: @bekiweki and @PRDaily with the hashtag #MorningScoop.
---
(Image via)
PR Daily News Feed
Sign up to receive the latest articles from PR Daily directly in your inbox.
COMMENT