LVMH buys Tiffany as Charles Schwab snaps up TD Ameritrade, Tesla's smashing PR stunt mishap, and T-Mobile data breach hits 1M
Also: Fashion designer sparks outrage over 'concentration camp' outfit, LOL Surprise toys will reduce plastic, consumer mistrust over data climbs, and more.
Good morning, PR pros:
Fashion designer Loewe recently received backlash after its $1,840 outfit was compared to concentration camp uniforms:
Loewe issued an apology on its Instagram Story:
It was brought to our attention that one of our looks featured in a magazine and part of our Arts and Crafts ceramicist William De Morgan could be misconstrued as referring to one of the most odious moments in the history of mankind.

It was absolutely never our intention and we apologize to anyone who might feel we were insensitive to sacred memories.

The products featured have been removed from our commercial offering.
What do you think of the mea culpa? Share your thoughts under the #MorningScoop hashtag.
Here are today's top stories:
LVMH purchases Tiffany & Co., Charles Schwab buys TD Ameritrade
French luxury group LVMH will buy 182-year-old Tiffany & Co. for $16.2 billion, adding the iconic jeweler to its 75 brands, which include Louis Vuitton, Fendi, Givenchy and Christian Dior.
Louis Vuitton is buying US-based jeweller Tiffany & Co for more than $16bn (£12.5bn)

The deal gives LVMH's billionaire owner Bernard Arnault a bigger slice of one of the fastest growing upmarket sectorshttps://t.co/Jdh6ROqQwn pic.twitter.com/pL9EU05wim

— BBC Business (@BBCBusiness) November 25, 2019
It's not the only large-scale purchase of the week: TD Ameritrade is being swallowed by Charles Schwab, which will pay $26 billion for the brokerage firm. Charles Schwab's chief executive, Walt Bettinger, said the transaction will help the companies "capitalize on the unique opportunity to build a firm with the soul of a challenger and the resources of a large financial services institution."
Charles Schwab's blockbuster deal to buy rival brokerage firm TD Ameritrade would create a massive firm with more than $5 trillion in client assets. https://t.co/5TP2xeAmUd

— Chicago Tribune (@chicagotribune) November 25, 2019
Both acquisitions are part of business and marketing strategies meant to appeal to millennials and Generation Z consumers, especially as more people buy online and turn to smaller startup apps to conduct financial business.
The news has seemingly overshadowed PayPal's acquisition of Honey for $4 billion:
Wake up to see that LVMH buys Tiffany for $16 billion; Schwab to buy TD Ameritrade for $26 billion; makes last week's Paypal pickup of Honey for $4 billion kinda quaint.

— Josh Sternberg (@joshsternberg) November 25, 2019
Why it matters: As consumers' behavior changes as the majority further embraces technology, organizations across industries must stay agile and adapt their business models to survive. Those who join forces with competitors must weigh keeping the brands separate or combining them to form one that will appeal to consumers. Communicators must stay on top of trends and scout the horizon for impending changes so they can inform business decisions as well as create and execute the necessary campaigns for their organizations to thrive.
T-Mobile data breach affects more than 1M
The wireless carrier announced that more than a million prepaid customers' names, contact information and account details were compromised in a security breach. However, no credit card or Social Security numbers were revealed, nor were any passwords leaked. T-Mobile sent a letter to affected customers, also posting it on its newsroom with an FAQ section.
Why you should care: Data breaches are commonplace, so have your crisis plan ready to go. T-Mobile's response was quick and effective. It was also easy for consumers to get information: Its statement was devoid of corporate-speak, and its FAQ section included questions such as: "What happened?" and "What is T-Mobile doing to prevent this from happening again?"
---
MEASURED THOUGHTS
According to the Pew Research Center, most Americans are concerned about their data being collected by companies and government entities and believe they have little control over their information.
To build and preserve trust with your audience, it is crucial to explain how you are using the customer data you collect and offer consumers options for exercising control over sensitive personal information.
How are you discussing your organization's data handling?
Tesla PR stunt fails, but doesn't backfire
The company's co-founder and chief executive, Elon Musk, recently debuted the Tesla Cybertruck with a demonstration that didn't go according to plan: In demonstrating the truck's armored glass, lead designer Franz von Hozhausen threw a metal ball against its windows—smashing two of them. Oops.
Elon wanted to show off the Cybertruck's tough "armored" glass. It, uhh, didn't go exactly to plan… https://t.co/OaHpTUHNhs pic.twitter.com/zRUTkmaqSu

— Roadshow (@roadshow) November 22, 2019
Musk muttered an explicative after the test went awry, finishing his presentation in front of the shattered panes. He later tweeted that when von Hozhausen hit the door of the truck with a sledgehammer in a previous demonstration, it weakened the glass.
When everything's going wrong but you still gotta finish your presentation #Cybertruck pic.twitter.com/bxEGe5nTvW

— Tryphon342 (@tryphon342) November 22, 2019
200k

— Elon Musk (@elonmusk) November 25, 2019
Though the Twitter faithful used both the failed stunt and the Cybertruck's odd shape as fodder for jokes and memes—and the incident sparked several headlines—it proved that sometimes, any publicity is good publicity. Musk tweeted that consumers placed more than 200,000 orders for the vehicle, all made without any additional PR or marketing messages.
Why you should care: Test your stunts to ensure that you don't set yourself up for failure—but even then, sometimes well-laid plans go awry. Always have a backup ready, even if that's admitting your failure and continuing with the show. Doing so can win you both trust and favor with stakeholders. Rhett Allain, associate professor of physics at Southeastern Louisiana University, wrote in Wired that the stunt created "bad optics, but you have to admire [Musk's] aplomb."
---
TACTICALLY SPEAKING
LOL Surprise toys, which are made by MGA Entertainment and include Bratz dolls, told CNN Business that it's working on a "brand new biodegradable plastic for 2020." Along with the new plastic, the company has partnered with recycling organization TerraCycle, offering consumers the opportunity to ship their old packaging and toys to TerraCycle or drop them off at one of its locations, where they will be reconstituted as pellets for new uses.
The sustainability initiatives are meant to address the large amount of waste LOL products generate.
The current packaging is essentially the 21st century's waste-filled Russian nesting doll: The package itself is shrink-wrapped in plastic. Once you open the package, you're greeted by small plastic bags. Once you open those plastic bags, you're greeted by another plastic casing that's filled with sand and trinkets, each individually wrapped in plastic.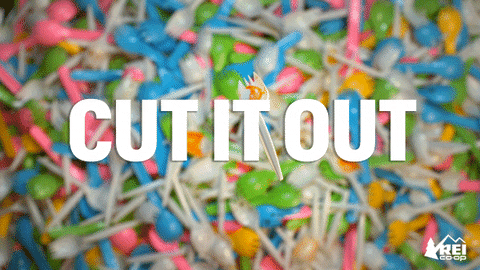 ---
WHAT YOU SAID
We asked for your attitude toward working on your days off, and half of you said you answer emails or other notifications only when it's an emergency. However, 25% of you carve out a few hours during the weekend to work on projects—and though 15% of you refrain from looking at your work email, 10% said you use that time to catch up on work matters.
As we roll into the weekend (and after, a holiday week), what's your attitude toward projects on your days off?

Share your thoughts with us under the hashtag #MorningScoop–and have a great weekend.

— PR Daily (@PRDaily) November 22, 2019
---
SOUNDING BOARD
What kind of writing topics would you like to read about on PR Daily?
What kinds of writing topics would you like to read more about on PR Daily?

Weigh in below and share your thoughts and questions under #MorningScoop.

— PR Daily (@PRDaily) November 25, 2019
Weigh in and share your thoughts under the hashtag #MorningScoop.
PR Daily News Feed
Sign up to receive the latest articles from PR Daily directly in your inbox.
COMMENT