Macy's to lay off 2,000, Spotify podcast listening grows 200%, and Cathay Pacific furloughs 27,000
Also: Olive Garden offers a bready bouquet, YouTube touts its $15B advertising haul, reputation measurement guidance, and more.
Good morning, PR pros:
 Love is in the air—if you're a fan of carbs, anyway.
Olive Garden is promoting its Valentine's Day "perfect night in" with a build-your-own breadstick bouquet:
The printouts are supposed to be used with a dinner for two starting at $34.99. The restaurant chain has several different versions, along with printable boxes for mints.
How romantic.
Here are today's top stories:
Macy's cuts 2,000 jobs
The struggling department store chain announced it will close 125 locations over the next three years and lay off roughly 2,000 corporate employees. Macy's is also closing its headquarters in Cincinnati and its San Francisco tech offices. The retailer has already shuttered more than 100 locations since 2015.
In a press release outlining its three-year plan, Macy's chairman and chief executive, Jeff Gennette said:
We will focus our resources on the healthy parts of our business, directly address the unhealthy parts of the business and explore new revenue streams. Over the past three years, we have shown we can grow the top-line; however, we have significant work to do to improve the bottom-line. We are confident the strategy we are announcing today will allow us to stabilize margin in 2020 and set the foundation for sustainable, profitable growth.

We are taking the organization through significant structural change to lower costs, bring teams closer together and reduce duplicative work. This will be a tough week for our team as we say goodbye to great colleagues and good friends. The changes we are making are deep and impact every area of the business, but they are necessary. I know we will come out of this transition stronger, more agile and better fit to compete in today's retail environment.
Why it matters: Though Gennette said he's confident in Macy's restructuring strategy, CNBC reported that "even with these changes, growth at Macy's looks abysmal."
Three of the five tenets within Macy's strategy are to strengthen relationships with customers, scale its digital growth and optimize its store portfolio, which includes offering a reimagined store format. These locations will be smaller and will "feature a mix of curated Macy's merchandise and local goods, as well as local food and beverage options and a robust community events calendar."
These strategic elements are powerful, but Macy's is probably too late to the game to integrate them effectively. The "adapt or die" adage must be acted upon well in advance of your organization's attempts to adapt to consumers' changing behaviors and desires.
---
MEASURED THOUGHTS
Spotify reported its 2019 fourth-quarter results, which boasted 271 million monthly active users (a 31% increase year over year) and 124 million subscribers to its premium tier (a 29% increase year over year).
The company's investment in podcasts helped propel its growth: Spotify says more than 16% of its users listen to podcasts, and podcast listening hours increased roughly 200% year over year.
In its earning statement, Spotify told shareholders:
[We] are now seeing clear indications that podcast usage is driving increased overall engagement and retention. We have seen early indications that our investments in podcasts are having a positive impact on conversion of free to paid users.
Carthay Pacific asks employees to take unpaid leave
As the Hong Kong-based airline struggles amid the coronavirus outbreak and spread, its chief executive, Augustus Tang, asked his 27,000 employees to take three weeks of unpaid leave between March 1 and June 30, telling them in a video that preserving cash was "key to protecting" the company.
Cathay is also asking suppliers for price reductions, putting in place hiring freezes, postponing major projects and stopping all non-critical spending, Chief Executive Augustus Tang said in a video message to staff seen by Reuters.

On Tuesday, the carrier said it planned to cut about 30% of capacity over the next two months, including about 90% of flights to mainland China.
Why you should care: Crises can call for responses of a larger magnitude than originally planned. Building both good will and trust with employees and customers can go a long way in helping your response land. Especially if you're asking your workforce to sacrifice for your survival, make sure they know how necessary they are and how much you appreciate them—in words and actions.
---
FROM THE EXPERTS
Nearly two-thirds (62%) of consumers want the organizations they patronize to take stands on social and political issues. In a time when your organization's reputation can affect your bottom line more than ever, it's crucial to measure where you are—and how far you must go to succeed. Naimul Huq, data and analytics lead at Precision, shares several ways you can effectively measure reputation. Read them here.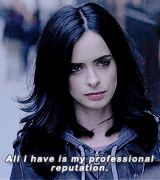 ---
TAKE OUR SURVEY
We've launched a readership survey to learn more about our audience, and we want to hear from you.
Please take five minutes to let us know about your content preferences and needs, and we will enter you in a drawing to win one of three $100 Visa gift cards.
Readers who complete the survey will also get a discount code to receive $150 off a Ragan conference in 2020.
Google reports $15 billion in YouTube ad revenue
Ruth Porat, chief financial officer of Alphabet (YouTube's parent company), recently reported to investors that Google's video platform made roughly $15 billion in advertising revenue. Porat said much of that revenue is given to its creators, but many creators complain that's not the case.
Porat told investors that the money YouTube creators make is part of the company's roughly $8.5 billion in "content acquisition" costs—almost 57% of the reported revenue. However, the $15 billion made "accounts for approprimately 10% of Google's overall $161 billion revenue," The Verge reported, making it harder for YouTube influencers to handle the platform's continuing issues with video ad revenue and tighter restrictions on monetized content.
The reality is that no one is happy, according to Rod Breslau, an e-sports consultant and journalist. A large portion of YouTube's advertising payouts goes to the top 1 percent of creators, Breslau told The Verge. The creators who feel like they're being screwed over the most by YouTube are the ones in the middle.

"It's not the biggest streamers who are complaining about the current state of YouTube, and those are the people that both [YouTube and Twitch] are focusing on," Breslau said.

… That's more people fighting for advertising money in a pool that eventually runs dry. "The market is super saturated … Everyone's competing, and you're reliant on these big companies that have turned into monopolistic platforms," Breslau said.
Why it's important: Digital content and influencer marketing are changing as the online media landscape gets increasingly crowded with messages, especially visuals. However, understanding content creators and deciphering younger consumers' content behaviors are crucial to standing out from the crowd, whether you create and publish branded content yourself or partner with an influencer. When partnering, the efforts should be mutually beneficial. Don't take content for granted, lest you lose access to influencers' large, active communities.
---
WHAT YOU SAID
 We asked you what platform you wish were getting more use or would come back from the digital beyond. Out of the choices of Quora, Google+, Foursquare and Medium, a plurality of voters chose Medium as a site they wish got more use.
What defunct or lesser-used platform do you wish were thriving today? Vote below or share your thoughts with the hashtag #MorningScoop.

— PR Daily (@PRDaily) February 4, 2020
What do you think, PR Daily readers? Are you surprised, or do you have a different take? Share your thoughts with our hashtag #MorningScoop.
---
SOUNDING BOARD
 How do you feel about brands' taking a stand on social issues? Does it change your opinion about them in a good way? Does it feel like pandering and doublespeak?
One theme from this year's Super Bowl ads sticks out: Brands are taking on social issues and causes. How do you feel about brands who take a stand? Share your thoughts with the hashtag #MorningScoop.

— PR Daily (@PRDaily) February 5, 2020
Share your thoughts with our hashtag #MorningScoop.
PR Daily News Feed
Sign up to receive the latest articles from PR Daily directly in your inbox.
COMMENT
One Response to "Macy's to lay off 2,000, Spotify podcast listening grows 200%, and Cathay Pacific furloughs 27,000"
Ronald N. Levy

says:

Poor Macy's, like Sears, may be facing not just a marketplace problem but a PR problem: what to say.

To get more business a company must SAY something or DO something so that customers will buy more, but announcing store closings is not like motivating music from a PR pied piper.

Any of the great PR firms could suggest opportunities, and some PR firms might suggest opportunities that would win. But unless management is wise enough to want the PR guidance, the "what to say" problem may not be successfully addressed.

Each employee chopped is an asset that cost money to recruit and train and has asset value. When business is lousy, getting rid of assets may not be the most corrective way to go.