Many fooled by Instagram hoax, Spicer joins 'Dancing with the Stars,' and LinkedIn shares coveted skills
Also: Consumers ridicule care guidelines for Apple's credit card, how to prepare for another privacy act, and a heartwarming tale from Orlando's airport.
Good morning, PR pros:
Today's technology trends call for particular skills, and communicators who embrace them are head and shoulders above the competition.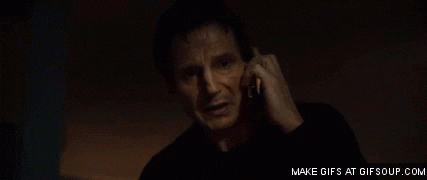 LinkedIn's vice president for talent and learning solutions says big data, artificial intelligence and cloud computing are the "top skills we're seeing that are in great demand."
By some measures, the average skill now lasts just six years, which means that workers should be well-equipped with the skills to adapt to the changing work environment.

Such so-called soft skills include critical thinking, creativity, and problem solving, noted Ang.
Here are today's top stories:
Instagram privacy hoax hooks big fish
An classic fake warning has claimed a few high-profile victims. The hoax message announced that Instagram was changing its rules "tomorrow" and to stop the social media platform from using your content, you had to repost the notice.
The meme quickly went from alarmist to absurdist, as users announced their basic web literacy through humor. The new "rule," of course, does not exist. The "tomorrow" of the post is eternal. Its legal claims don't make sense. Much of the language isn't coherent enough to be specifically disputable.

The many clues about its credibility are not subtle. "Instagram," hastily slapped over some other word from some previous iteration of this false alarm, gets larger with each subsequent appearance, creating an unsettling visual crescendo before the closer: "Instagram DOES NOT HAVE MY PERMISSION TO SHARE PHOTOS OR MESSAGES."
The post's questionable content didn't stop several celebrities from sharing it with their massive followings:
Countless celebs including Judd Apatow, Julianne Moore, Julia Roberts, Debra Messing, Taraji p Henson, Beyoncé's mom, Wacka Flocka Flame and more have spread this hoax to millions and millions of fans pic.twitter.com/guc1X8F6WU

— Taylor Lorenz on VACATION (@TaylorLorenz) August 21, 2019
Usher, Rita Wilson, T.I. and more celebs continue to share this blatant hoax to millions of people. pic.twitter.com/HSOxT7IWY5

— Taylor Lorenz on VACATION (@TaylorLorenz) August 21, 2019
U.S. Secretary of Energy Rick Perry also shared it on Twitter and Instagram, but later deleted it.
I think the most surprising thing about celebs falling for this isn't that they don't know how Instagram works (who does!) but that for a group who produces popular creative works, they don't have a basic grasp on how IP law works https://t.co/5qfvmUVJ0M

— Katie Notopoulos (@katienotopoulos) August 21, 2019
After he posted the fake meme, Perry was roundly ridiculed as gullible across social media.

"I'd like to introduce you to a Nigerian prince," read one Instagram comment.

"How the hell are you in charge of the department of energy when you fall for the social media version of chain email," read another.
Instagram's chief executive, Adam Mosseri, warned people against the hoax on his personal Instagram Story. "Heads up!" the post read. "If you're seeing a meme claiming Instagram is changing its rules tomorrow, it's not true—swipe up to learn more."
Why it matters: Social media has sent the 24/7 news cycle into hyperdrive, and misinformation and "fake news" can go viral. Use your prowess to educate online communities about savvy content consumption—and make sure you're examining posts before you share them.
Related reading:
---
MEASURED THOUGHTS
A version of the GDPR is coming to the U.S.—specifically in California.
The California Consumer Privacy Act (CCPA) takes effect Jan. 1 and applies to any for-profit venture that does business in California and meets any of these criteria:
Annual gross revenues exceed $25 million
Possess information of 50,000 or more consumers or households; or
Earns more than half of yearly revenue from selling consumer information.
The law could have profound impact on companies that hold a lot of audience data, but are U.S. companies prepared?
A study from POSSIBLE NOW reveals many will not be ready by Jan. 1.
Are you examining how you handle consumer data? Communicators should start asking what data is being kept and how their organization plans to comply with new regulations.
Sean Spicer hits the dance floor
 Frequently accused of "tap dancing" in his role as White House press secretary, Spicer will appear in the upcoming season of "Dancing with the Stars."
Introducing…our 2019 #DWTS celebs!! 🎉 💃 pic.twitter.com/h89F4jw6Vh

— Dancing with the Stars (@DancingABC) August 21, 2019
The news immediately sparked a heated debate on Twitter, with many calling for a boycott:
Let @ABCNetwork know that paying Sean Spicer a reported six-figure salary to appear on @DancingABC is a hard pass from loyal viewers. We will not be tuning in this season if he remains on the lineup. #BoycottDWTS

— Danny Santa Cruz (@TheDSC) August 21, 2019
@ ABC are you okay? Do you need me to call someone? Are you in need of assistance? Because the only explanation of why you would put spicer on #DWTS is that you have a serious head injury.

— Monjia 👑 (@Monjia) August 22, 2019
The show's host, Tom Bergeron, tweeted:
Some thoughts about today pic.twitter.com/aCQ4SHrGCI

— Tom Bergeron (@Tom_Bergeron) August 21, 2019
Bergeron wasn't the only network employee unhappy with the announcement.
Nine sources in and around the news division at ABC spoke to CNN Business on the condition of anonymity about this discomfort within the ranks.

The staffers expressed a range of opinions — some said there was just "eye rolling" going on. A couple said they didn't care about the Spicer pick. One remarked, "How long do you really think he's going to last?" But others said they were pissed.

"It's a slap in the face to those of us who had to deal with his baloney and the consequences of the ongoing lies and disinformation campaign at the White House," one of the staffers said.

Spicer was "horrible" to "so many of us," another ABC source said. "It's disgusting to think he is getting on the show and getting paid by our company."
Spicer defended his upcoming appearance. ABC's tune might change if advertisers pull spots and viewers shun the show.
Why you should care: The network's decision highlights that regardless of your industry or organization, many communicators will have to navigate political waters to protect their brands' reputations.
Several industry voices also weighed in on whether PR pros should make decisions such as Spicer's:
I made this comment on another thread but I've met Sean and he seems to be a genuinely nice guy. However, I don't think you can join 'Dancing with the Stars' and ever be taken seriously as a #PRpro again. Being a professional and reality TV just don't mix in my book.

— Jared Meade, MPS, APR, MPRCA (@Meadepr) August 21, 2019
Sorry, but if anyone were to consider Sean Spicer a "pro" – they're already misguided. This guy should not get one more second of air time. ugh.

— Michelle Garrett (@PRisUs) August 21, 2019
Where do you stand on the issue? Tweet us your thoughts under the hashtag #MorningScoop.
Related reading:
---
SOCIAL BUZZ
Orlando International Airport's social media team captured hearts Wednesday by comforting a mother who had just dropped off her daughter for a Disney Parks internship. The effort was kicked off by the daughter, who tweeted to the team to "take good care of [her] mom":
Absolutely. What flight is mom on this morning? Let's surprise her. DM us. #MadisMomSaga https://t.co/QHS8XzK6dV

— Orlando International Airport (@MCO) August 21, 2019
Airport communicators jumped on the case, preparing a bag of goodies for her mother's return flight and locating her to share the heartwarming sentiments. Brandon Buz, senior social media analyst for Greater Orlando Aviation Authority, included a hug:
Hey @OfficiallyMadii we've got a swag bag heading mom's way now to hopefully make the flight home a little easier. 😭 #MadisMomSaga pic.twitter.com/JSj9nUMu7t

— Orlando International Airport (@MCO) August 21, 2019
Found her! We went out to the gate to personally deliver the bag of MCO goodies and with the last-minute help of @OfficiallyMadii, we were able to make her departure even more personal. A heartwarming and tearful end to #MadisMomSaga. Safe travels, mom! pic.twitter.com/uNKaRr0P7z

— Orlando International Airport (@MCO) August 21, 2019
The feel-good effort brought on kudos (with a dollop of happy tears) from Twitter users:
Other airports, including Minneapolis-St. Paul International, Washington Dulles International and Charlotte Douglas International also gave props to the social media team:
The effort showcased an excellent way to show your organization's human side and build an emotional connection to consumers.
(A special thanks to Liz Kamper, marketing coordinator at Palace Construction, for alerting us to this PR move.)
Apple attracts snark for its impressionable card
The technology giant recently posted a guide to caring for its branded credit card, which is currently making headlines and the rounds online for all the wrong reasons.
In new guidelines posted on its website, the Cupertino giant says that "[s]ome fabrics, like leather and denim, might cause permanent discoloration that will not wash off."

This basically means that your elegant leather wallet and cool denim jeans' pockets might not be the best place to keep the Apple Card.

Instead, the iPhone-maker advises carrying it "in a wallet, pocket, or bag made of soft materials."
Twitter users and reporters quickly chimed in to ridicule the card and its instructions for use and cleaning:
"Hello! I I am here to pay with my Apple Card!" pic.twitter.com/EpMIOEPe08

— Chris D'Elia (@chrisdelia) August 22, 2019
Engadget's Jon Fingas opened his article with the following teaser: "You're storing it wrong."
Why it matters: Help consumers best use your products and services, but keep their general behaviors in mind. Apple's card-care guidance—along with the subsequent ridicule—might turn off many consumers who were, at first, willing to sign up.
Related reading:
---
WHAT YOU SAID
Plenty of you were still incensed by colleagues' trite language choices.
Some declared war on their pet peeves:
I am on a mission to kill "the leader" (and many other meaningless terms) #MorningScoop. https://t.co/vLnf1MKQ4e https://t.co/vUGx5RFgtu

— SSmithNY (@SSmithNY) August 21, 2019
Others made an example of their detested terms:
That's an excellent question. Let me put a pin in it and circle back to close the loop when I have more bandwidth to do a deep dive and lean into your ask with next level ideation. #MorningScoop

— Jason Myers Ⓥ (@MyersOnFire) August 21, 2019
There were plenty to add:
"Align" #morningscoop

— WendyBAbe (@MamaWendyBabe) August 20, 2019
Our personal favs: noodle, crop up and thread the needle #MorningScoop

— Hot Paper Lantern (@HotPaperLantern) August 20, 2019
Those are all pretty good. I'd added two of my personal pet peeves: laser-focused and world-class. #MorningScoop

— Nick R (@nrjr91) August 20, 2019
"Ping" as a verb. #MorningScoop

— Adam Ontiveros-Oberg (@Adam_Onti_Ober) August 20, 2019
---
SOUNDING BOARD
It seems like marketers want to bring fall favorites back earlier every year. That's great for fans of pumpkin spice, but others aren't so keen on shortening the summer season. Others just find the flavor repugnant.
What do you think?
Starbucks and Dunkin' are bringing back the pumpkin spice early–perhaps autumn has already come to a store near you. What do you think of the tactic? #MorningScoop

— PR Daily (@PRDaily) August 22, 2019
Share your thoughts with the hashtag #MorningScoop.
---
PR Daily News Feed
Sign up to receive the latest articles from PR Daily directly in your inbox.
COMMENT