Marie Kondo's store sparks ridicule, Google's weekly staff meetings are ending, and Macy's falls short on data breach communications
Also: Forty-two percent of organizations are looking at ways of taking agency creative assets in-house, Dunkin' wins with limited-edition merch, and more.
Good morning, PR pros:
Google's chief executive, Sundar Pichai, recently sent an email to employees that the company's weekly town hall sessions, called "TGIF" meetings, "traditionally provided a place to come together, share progress and ask questions, but it's not working in its current form."
The Verge reported that starting in 2020, the meetings will happen monthly and only cover information about "product launches and business strategies." Pichai noted that only 25% of employees watch the now-weekly meetings—one potential reason for the change—but there has also been a "coordinated effort to share our conversations outside of the company," which "affected our ability to use TGIF as a forum for candid conversations on important topics."
The change, which Wired called "Don't Be Evil has changed to Don't Ask Me Anything," underlines the challenges that communicators face in balancing transparency and employee communications with policies and procedures that protect their organizations from crises and other risks.
How would you advise Google to proceed? Share your thoughts with us under the #MorningScoop hashtag.
Here are today's top stories:
Twitter users ridicule Marie Kondo's branding turn
The decluttering guru who rose to fame by telling people to toss items that don't "spark joy" just debuted an online store. So, if you no longer have a brass kitchen utensil holder, leather room shoes or a computer brush, don't fear: They're yours for a cool $275, $206 and $35, respectively.
I'm so excited to introduce the shop at KonMari. Many people have asked what I use in my everyday life. This online shop is a collection of my favorite things and items that spark joy. Shop now at https://t.co/2wzvoW1jqS – but don't buy TOO much. 😉 pic.twitter.com/odfBhQLT3l

— Marie Kondo (@MarieKondo) November 19, 2019
It didn't take long for the snark to roll in on Twitter:
good thing I've decluttered my house Marie Kondo style, because now I can take advantage of her online shop and fill it up with needed things like 4kHz Chakra tuning forks and computer brushes https://t.co/HBselwgU6K

— Hoppapotamus (@derekbradley) November 19, 2019
Marie Kondo opening an online shop that sells dumb crap you don't need is my favorite heel turn of 2019. pic.twitter.com/4lFa28NadS

— PJ Vogt (@PJVogt) November 19, 2019
Spark joy by throwing all your money away #mariekondo pic.twitter.com/v1KleXbVWY

— KX Liang (@liangkaixin) November 20, 2019
Marie Kondo has an online store

and it does not sell

a trashcanhttps://t.co/JoPeGUjROq

— Eleanor Barkhorn (@eleanorbarkhorn) November 19, 2019
Why it matters: Extending your brand to other offerings, both products and services, is a natural component of business savvy. However, make sure those offerings don't conflict with the brand image and voice you've created. Pivoting to meet market demand is one thing; executing a half-pirouette will have consumers questioning your sincerity and reconsidering whether they want to continue doing business with your organization.
---
FROM THE EXPERTS
LinkedIn offers communicators lots of opportunities to build personal brands, establish thought leadership and position their organization as an industry leader. A real estate CEO shares how he uses the platform to reach new audiences and shows what parts of the service are helpful for his efforts.
How are you using LinkedIn? Share your thoughts with our hashtag #MorningScoop.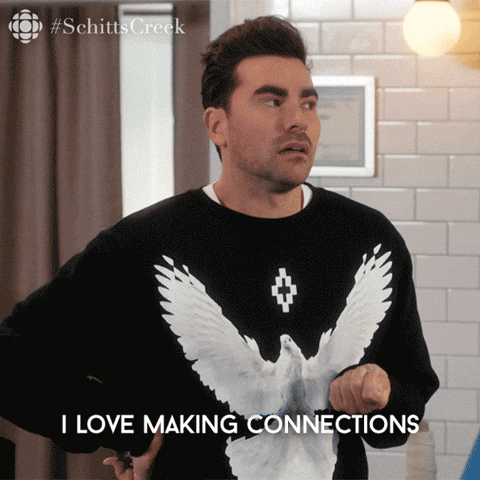 ---
MEASURED THOUGHTS
An eMarketer report titled "The Brand-Agency Relationship: Streamlining with In-House Teams and Flexible Engagement Models" underlined a growing challenge PR and marketing agencies face as more and more organizations explore bringing their digital and creative media strategies in-house.
eMarketer reported that 42% of organizations are considering bringing their digital media and creative content production in-house, while 37% percent are implementing new tools that their partner agencies will run and 35% only create portions of their digital media strategies and content in-house due to limited resources.
Agency pros, how are you angling your firms to compete against in-house teams or consultants? In-house communicators, how might agencies better offer solutions to streamline efforts? Weigh in under the hashtag #MorningScoop.
Macy's data breach drops stock price
ZDNet.com reported that the retailer sent a letter to consumers dated Nov. 14 announcing it was "alerted to a suspicious connection between macys.com and another website." It investigated and found that a hacker took customers' names, contact information and payment information. Macy's said the incident, which happened over the span of a week, affected "a small number" of customers, The Wall Street Journal reported. On Tuesday, the company's shares fell more than 10%.
Why you should care: Cybersecurity crises and data breaches are now commonplace, so you would be wise to prepare for one affecting your organization. Take lessons from Macy's on what not to do in your response: Don't wait a month before notifying customers of the security breach, even if your investigation hasn't concluded. Doing so minimizes transparency and decreases trust.
Also, though a standard rule of PR is to minimize crises by not spreading the news, data breaches shouldn't be communicated only through mailed letters. There is currently no statement about the breach on Macy's website nor its Twitter account (which is filled with tweets about the upcoming Thanksgiving parade). What's even more mind-boggling is that the letter contains several hyperlinks to the Macy's website and Experian's Identity Restoration service (which the retailer is giving to affected customers, free for one year). Communicating through snail mail the steps to resolve a crisis that happened entirely online shows an understanding gap in the way people consume information in 2019.
---
TACTICALLY SPEAKING
Dunkin' is the latest organization to offer limited-edition merchandise that does the double duty of increasing sales and branding. Its pop-up shop contains a bevy of apparel and accessories emblazoned with the Dunkin' logo and its signature pink and orange colors.
Many of the items in its store, including an ugly holiday sweater, jogging pants, shot glasses and dog bandanas, have sold out within days of the website's launch. However, there's still wrapping paper, a lunch box, a fanny pack and a scarf-and-gloves set for the Dunkin' loyalists on your list.
---
WHAT YOU SAID
We asked you to share the biggest trend driving the future of communications in the year ahead, and 43% of you said it's combining PR and marketing initiatives, followed by measuring ROI (25%) and integrating technology and tools within campaigns (22%).
As we approach 2020, what do you see as the biggest trend driving communications' future?

Share your thoughts (along with what we missed) below and under the #MorningScoop hashtag.

— PR Daily (@PRDaily) November 19, 2019
Tech PR agency ARPR said it combines both PR and marketing in a holistic approach that starts with raising awareness and culminates in sales leads:
We merge #PR & #marketing through our Panorama Approach, which enables clients to complete the entire marketing communications lifecycle – from creating brand awareness and buzz from a headline all the way to delivering nurtured, qualified leads to the #sales team.

— ARPR (@AR__PR) November 19, 2019
Communications pro and host of "The Braddog Media Show" Brady Hester reminded us that it's crucial to prove your worth through the numbers:
…Clients/businesses rightfully want to see a return on their investment. Communicators need to be able to prove their worth through real data.

— Brady Hester (@BraddogMedia) November 19, 2019
Share your thoughts with us under #MorningScoop.
---
SOUNDING BOARD
What's the biggest challenge you face when working on media relations campaigns and other efforts to increase buzz?
What's your biggest challenge with media relations and increasing your organization's buzz?

Share your insights with us under #MorningScoop, and we'll share in tomorrow's roundup.

— PR Daily (@PRDaily) November 20, 2019
Share your insights under the hashtag #MorningScoop and we'll share in tomorrow's roundup.
COMMENT
PR Daily News Feed
Sign up to receive the latest articles from PR Daily directly in your inbox.