McDonald's Portugal apologizes for Halloween gaffe, Chick-fil-A flubs National Sandwich Day promo, and AA flight attendants speak out
Also: CMOs to broaden their roles in 2020, Georgia Tech's social media viral hit, Molson Coors plans a rebranding and staff cuts, and more.
Good morning, PR pros:
Chick-fil-A wanted to join in the fun for National Sandwich Day, so it sent an email to fans and followers promoting the occasions.
Oops: This year the day falls on a Sunday—and Chick-fil-A locations everywhere will be closed.
The company quickly apologized.
Another email followed Thursday with the subject, "Well … this is awkward."

"We recently sent an email that included a message about National Sandwich Day, which naturally we were very excited about," the email reads. "We didn't realize it falls on Sunday when we are closed. We apologize for the confusion and hope to see you soon (Monday-Saturday)."
When jumping on a national trend, make sure the campaign aligns with your organization's values. No quick publicity hit is worth undoing the branding you've worked so hard to build.
Here are today's top stories:
McDonald's Portugal apologizes for Halloween campaign
The fast-food chain's Portuguese arm pulled its "Sundae Bloody Sundae" Halloween-themed campaign after backlash that it mirrored U2's "Sunday Bloody Sunday" song and referenced the day in 1972 when British soldiers shot unarmed protesters in Northern Ireland. Fourteen people were killed.
Portugal is cancelled. pic.twitter.com/X1egoGRq9j

— MyLimes Na gCopaleen (@bigmonsterlove) October 30, 2019
In a statement, McDonald's Portugal said it had developed a "local market activation for a small number of its restaurants in Portugal" — attempting to celebrate Halloween, not "to upset or insult anyone in any way."

It added: "We sincerely apologize for any offense or distress this may have caused."
Why it matters: Local campaigns can quickly go global, thanks to social media and citizen journalism, and using historical tragedies is never wise for a marketing campaign. Think twice if you're considering messaging that involves wordplay or contains an image from a controversy or tragic event.
Related reading:
---
MEASURED THOUGHTS
As chief marketing officer roles continue to be rolled into communications executive positions, those on both sides of the coin will have to focus on their organizations' customers to survive and thrive. Forrester's 2020 Predictions report revealed that the top 10% of chief marketing officers will "broaden their role in the name of consumer value."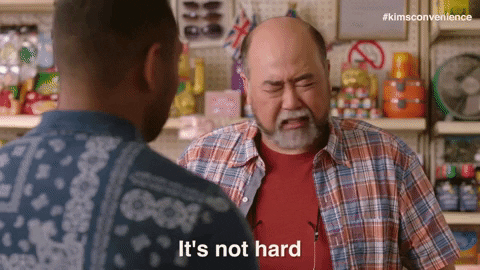 To further underline the importance of focusing on the customer journey, Forrester predicts the number of consumer experience executive roles will grow by 25% in 2020; at the same time, 25% of customer experience professionals will lose their jobs.
Molson Coors to cut 500 jobs in rebranding effort
The brewing company said it's rebranding itself as a "beverage company," to compete with growing trends for drinks that include hard seltzer, hard coffee and CBD-infused offerings. The "revitalization plan" includes moving Molson Coors' headquarters from Denver to Chicago, "improving its digital capabilities," "building out innovation systems" and cutting up to 500 jobs (3% of its workforce).
Its press release was littered with corporate-speak, and the company's president and chief, Gavin Hattersley, issued this gem:
"Our business is at an inflection point. We can continue down the path we've been on for several years now, or we can make the significant and difficult changes necessary to get back on the right track," said Hattersley.
Why you should care: If your organization doesn't listen and implement growing trends into both offerings and campaign messages, you too could easily "continue down the path" that has prompted several companies, including Forever 21 and Toys 'R' Us, to declare bankruptcy. When making the "significant and difficult changes" that will enable your organization to appeal to consumers' current behaviors, don't forget that your employees are a crucial part of the process. Communicate with them first, respectfully and honestly, whether you're announcing layoffs or organization-wide changes that will affect their positions.
Related reading:
SOCIAL BUZZ
Georgia Tech recently uncovered storytelling gold when computer science major Gursimran Singh took an unorthodox route to gain an internship at IT company NCR by using Post-It Notes to spell "hire me." The company's team, whose windows face Singh's, responded with notes of their own, and the back-and-forth sticky-note conversation—along with Singh's winning a top prize in the university's "Hack GT" event—led to an internship offer.
The post garnered thousands of "likes" and shares, racking up nearly 500 comments. Georgia Tech published the story in full in its newsroom.
American Airlines flight attendants stand against Boeing
 The airline's flight attendants union issued a letter to Boeing's chief executive outlining concerns over the relaunch of the aviation company's 737 Max planes.
"The 28,000 flight attendants working for American Airlines refuse to walk onto a plane that may not be safe and are calling for the highest possible safety standards to avoid another tragedy," Association of Professional Flight Attendants President Lori Bassani said in the letter.
Why it matters: More and more employees are actively standing up against issues both within and outside their organizations. Whether it's taking a look at your own company culture and policies or supporting employees in their protests on social, environmental, political or other issues, you can increase employee trust and boost your brand's reputation by becoming an organization that gives its workforce a voice.
Related reading:
---
WHAT YOU SAID
We wanted you to weigh in on Netflix's feature that enables users to watch their favorite shows at double speed and asked if it's more important to serve your audience or your message. About two-thirds (68%) of you said the customer is always right:
Netflix has rankled some by testing a feature to allow users to watch their favorite shows at double speed. What's more important, to serve the audience or the message? #MorningScoop

— PR Daily (@PRDaily) October 31, 2019
However, University of Florida PR major Kelsey Zibell argued that if you focus on your message, you stand to attract the audience you ultimately want:
Serve your message and the right audience will come!

— Kelsey Zibell (@kelsey_zibell) October 31, 2019
---
SOUNDING BOARD
Communicators passionate about writing and design can appreciate this font-based alignment chart:
Finally, an alignment chart all writers can agree on. pic.twitter.com/dySxkzNuP4

— Lincoln Michel (@TheLincoln) October 17, 2019
We want you to weigh in: What font do you hate the most?
What font do you love to hate?

Check out a font-based alignment chart here for a chuckle: https://t.co/8Uz81oZGLf

Share your typeface stories with us in the comments and we'll share in Monday's #MorningScoop.

— PR Daily (@PRDaily) November 1, 2019
Share your thoughts under the #MorningScoop hashtag, and have a great Friday.
PR Daily News Feed
Sign up to receive the latest articles from PR Daily directly in your inbox.
COMMENT
One Response to "McDonald's Portugal apologizes for Halloween gaffe, Chick-fil-A flubs National Sandwich Day promo, and AA flight attendants speak out"
Ronald N. Levy

says:

It looks like Twitter will carry what Trump says but not what Trump's political opponents say. The American Airlines union leader said Boeing planes aren't safe but the takeaway for millions of people may be that American Airlines flight attendants say American Airlines planes aren't safe. So the employer of the union's member may lose business, no blessing for the members.

The head of a pizza company got his company into trouble and lost his job by saying something for or against gays or same-sex marriage. Lots of execs got their companies into trouble by being a flirt but characterized as a "sexual predator."

PR lessons from these situations:

.1. It may be a blunder for a top executive to be a spokesman. As police sometimes say on TV: "Anything you say may be held against you." Even if it could not be held against you, reality is that a spokesman is probably better at media relations than a CEO just as a CEO my be better at CEOing than are most spokesmen.

.2. "But it was true" executives who say too much may later try to argue (or whine). But a PR reality is "truth AND consequences." We have freedom of speech but not freedom from consequences of speech.

.3. Try HARD to become known for something generous so 100 million people will love you. For under a million a year—and with no increase in cost by reconfiguring a company's annual donation budget—you can back a Sloan Kettering anti-cancer research project that even if it flops may make 100 million or more people grateful that you TRIED to protect them. Even the project announcement, before any success or failure, may actually get worldwide media coverage especially if you include "how to avoid" and "how to detect early symptoms" information.

.4. Make clear to top management the importance of avoiding (not "you" have to avoid but "we" have to avoid) public policy pronouncements that may annoy the hell out of people who don't agree.

.5. Since a high proportion of public protests may relate to a minority, women or safety from product failure or pollution, NOW is a good time, not after an uproar, to build a thick file of facts and pictures showing how your company PROTECTS the public against discrimination and safety perils. Later, if there's a public uproar and you send your general counsel and CEO your "Protective Truths" file, you'll look like a PR genius, farsighted and foresighted.