MGM data breach affects 10.6M, L Brands chief to resign with Victoria's Secret sale, and Twitter tests fake-news warnings
Also: Ragan's 2020 Salary & Workplace Culture Survey, McDonald's debuts Quarter Pounder scented candles, the reliability of online polls, and more.
Good morning, PR pros:
If you can't get enough of McDonald's Quarter Pounder, the fast-food chain has the solution. It's launching a limited-edition line of candles that smell like its famous menu item, including "100% Fresh Beef," "Pickle," "Onion," "Sesame Seed Bun," "Cheese" and "Ketchup."
Let us not get distracted from the fact that the BEEF CANDLE actually comes in a set of six burger-element candles, which McDonalds recommends you burn simultaneously. What we have here, folks, is a Quarter Pounder Summoning Circle kit https://t.co/UzLiXzd4Br

— Caitlin Welsh (@Caitlin_Welsh) February 20, 2020
The candles have already sparked conversations as consumers and reporters weigh in with mixed reactions. They're coming soon to McDonald's line of Quarter Pounder fan merchandise, which already includes a calendar and a locket.
Here are today's top stories:
MGM Resorts data breach affects 10.6M
The hotel chain said it discovered the breach last year and hired two cybersecurity forensics agencies to conduct an internal investigation. MGM also said it notified affected guests and strengthened its cybersecurity to prevent future incidents. It maintained that the exposed information didn't contain passwords or financial details, such as credit card numbers.
The data breach is also less extensive than Marriott's 2018 cybersecurity crisis, which exposed roughly 500 million guests' information, but numerous negative headlines are circulating.
A ZD Net report says that it's not just holiday travelers whose data was exposed. Personal and contact information was leaked for celebrities, reporters and perhaps most worryingly, for US military and government officials and executives at technology companies. Two names mentioned are Justin Bieber and Twitter CEO Jack Dorsey.
The crisis adds to MGM's struggling reputation management efforts.
Forbes reported:
Even before the headaches from the hack, it's been a tumultuous year for MGM. After at one point threatening to sue shooting victims, the company finally reached an $800 million settlement with plaintiffs' attorneys over the Route 91/Mandalay Bay shootings in October. That was almost exactly two years after the tragedy that killed 58 and injured hundreds more in the worst mass shooting in modern US history.
Why it matters: Don't relegate cybersecurity efforts to the bottom of your organization's priorities or assign the task to your IT department and move on. Instead, communicators should take an active role in understanding cybersecurity and instilling best practices within their organizations. Although you should include data breaches in your crisis communications strategy, leading the charge to prevent such events can bolster your image.
---
MEASURED THOUGHTS
 How reliable are the online polls that communicators rely on to measure audience sentiment? According to new data from the Pew Research Center, some answers (albeit a small percentage) taken using online forms are probably "bogus."
Image courtesy of Pew Research Center.
Pew says this particular threat to the accuracy of poll data is new, though polls have faced similar challenges throughout history.
While some challenges to polls are ever-present (e.g., respondents not answering carefully or giving socially desirable answers), the risk that bad actors could compromise a public opinion poll is, in some respects, a new one. It is a consequence of the field's migration toward online convenience samples of people who sign themselves up to get money or other rewards by taking surveys. This introduces the risk that some people will answer not with their own views but instead with answers they believe are likely to please the poll's sponsor. It also raises the possibility that people who do not belong in a U.S. poll (e.g., people in another country) will try to misrepresent themselves to complete surveys and accrue money or other rewards.
Just how much of your sample is bogus? That depends on the methods you use, but the more "crowdsourced" you are, the higher the number.
Image courtesy of Pew Research Center.
To learn more, see the full report.
L Brands chief steps down with Victoria's Secret sale
The lingerie brand's parent company, L Brands, announced it would sell 55% of Victoria's Secret to Sycamore Partners, moving the struggling retailer to a private company. As L Brands bids adieu to the controlling stake of Victoria's Secret, it will also say goodbye to its chief executive, Leslie Wexner. He'll become a chairman emeritus of the company's board of directors.
In a press release, Wexner said the sale will enable L Brands to focus on saving Bath & Body Works from the fate befalling many retail chains:
"We believe this structure will allow Bath & Body Works – which represents the vast majority of 2019 consolidated operating income – to continue to achieve strong growth and receive its appropriate market valuation. The transaction will also allow the company to reduce debt."

Wexner continued, "We believe the separation of Victoria's Secret Lingerie, Victoria's Secret Beauty and PINK into a privately held company provides the best path to restoring these businesses to their historic levels of profitability and growth. Sycamore, which has deep experience in the retail industry and a superior track record of success, will bring a fresh perspective and greater focus to the business. We believe that, as a private company, Victoria's Secret will be better able to focus on longer-term results. We are pleased that, by retaining a significant ownership stake, our shareholders will have the ability to meaningfully participate in the upside potential of these iconic brands."
Why it's important: Though many retailers are struggling to adjust to consumers' changing behaviors and the rise of e-commerce, Victoria's Secret has also faltered because it was slow to embrace diversity and inclusion.
At the helm of a company that catered to women but was run largely by men, Mr. Wexner lost touch with what women wanted.

… Under his leadership, Victoria's Secret failed to keep pace with evolving beauty ideals and refused to embrace a broader range of body types and gender identities. Sales have been falling in recent years, and the company has been forced to close stores.
The chain has also suffered several PR crises that dinged its image and bottom line, including comments about transgender models from L Brands' former chief marketing officer, which quickly sparked outrage. It's a cautionary tale of the dangers of marking D&I and purpose-led communications as "nice to have, but not necessary."
---
FROM THE EXPERTS
Are you getting paid what you are worth? Are your workplace perks in line with the industry standard?
Ragan's 2020 Salary & Workplace Culture Survey reveals a disparity between genders and geographies, but communicators out West have much to be happy about. They top the rankings when comparing compensation.
Ragan's Russell Working breaks down key findings of the report, including how pleased workers are with their office perks and bonuses, and other data. You can buy your copy of the Salary & Workplace Culture Report here and arm yourself with the data you need to make your case for a raise.
---
TAKE OUR SURVEY
What's the career path of a social media communicator?
Ragan Communications and PR Daily, in partnership with the Institute for Public Relations and the University of Florida, will deliver the answer through our inaugural Social Media Career Survey. You can participate by sharing your views about social media's function and future.
Click here to take the survey, which closes March 6. To thank you for participating, we'll send you the full findings and enter you in a drawing to win one of three $50 gift cards. We'll also announce the findings this spring, with a sneak peek during our Social Media Conference at Disney World, March 11-13.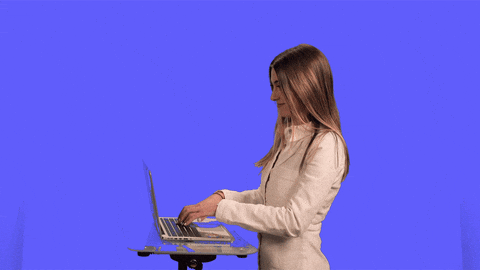 Twitter testing warning labels on fake-news tweets
 The social media platform is experimenting with features designed to call out misinformation tweeted by politicians and public figures. These include bright red and orange labels that flag "harmfully misleading" information
A spokesperson for Twitter told Recode that the specific mockups NBC reported on are just one example of several ideas in the early research stage, and they have not been approved for rollout.

"We're exploring a number of ways to address misinformation and provide more context for Tweets on Twitter. This is a design mockup for one option that would involve community feedback. Misinformation is a critical issue and we will be testing many different ways to address it."
Why you should care: Social media platforms continue to fight the scourge of fake news and misinformation campaigns, but it's not only their issue. Communicators can help address this growing concern by remaining vigilant when it comes to their own organizations and clients, as well as helping people become savvier consumers of information and content. This includes clearly calling out sponsored efforts, regardless of the partnership, format or channel.
---
WHAT YOU SAID
We asked if the adage, "All PR is good PR" holds up in today's media landscape, and 56% of you said it depends on the situation:
It's an age-old question in the PR industry: Is all PR good PR for your organization? Weigh in with our hashtag #MorningScoop.

— PR Daily (@PRDaily) February 20, 2020
Though controversy might be embraced by some communicators, almost 37% of you said negative coverage is always bad.
---
SOUNDING BOARD
 What's the next hot trend in PR?
What's the next hot trend to watch in 2020?

Let us know below and under the hashtag #MorningScoop what you think communicators should embrace this year.

— PR Daily (@PRDaily) February 21, 2020
Let us know below and under the hashtag #MorningScoop what you think communicators should embrace this year—and have a great weekend.
COMMENT
One Response to "MGM data breach affects 10.6M, L Brands chief to resign with Victoria's Secret sale, and Twitter tests fake-news warnings"
Ronald N. Levy

says:

PR wisdom for MGM as for political candidates is that the biggest promises tend to get the biggest vote totals.

So PR effectiveness for MGM may be to announce not that "it's fixed" which means only that "we're as good as the other hotels," but "MGM is now the safest hotel chain on earth in cybersecurity in our opinion."

I you were a Nevada voter, your common sense question about each candidate could be "what do I get if this one wins?"

Senators Sanders and Warren are each promising forgiveness of over a TRILLION (over 1,000 billion) in college loans. Sanders is also promising FREE tuition at public colleges. Warren is promising another $200 a month for America's 61 million Social Security recipients.

The other candidates seem to be promising less.
PR Daily News Feed
Sign up to receive the latest articles from PR Daily directly in your inbox.