Molson Coors execs speak from the heart, United brings back Biscoff cookies, and Dunkin' turns to bacon
Also: Many communicators are focusing on organic growth, shelter dogs campaign highlights adversity, where PR pros like to network, and more.
Good morning, PR pros:
Here are today's top stories:
Molson Coors execs voice grief after shooting
The brewery's leaders have shared messages following a shooting at its Milwaukee campus on Wednesday. The shooter, a Molson Coors employee, killed five colleagues before taking his own life.
On Thursday, Molson Coors' official Twitter profile tweeted a statement from the company's chief executive, Gavin Hattersley:
— Molson Coors Beverage Company (@MolsonCoors) February 27, 2020
In his statement, Hattersley said:
There are no words to express the deep sadness many of us are feeling right now. The most important thing is that we support and care for each other. We ask that everyone be respectful of how our colleagues in Milwaukee are feeling during this incredibly difficult time and do what you can to be supportive.
The company's president of emerging growth, Pete Marino, shared a message on LinkedIn:
The beer business is a special one. It really is a family and it's one I am proud to be a part of. Thanks to all who have reached out and put their arms around those in our company. We appreciate it. Together, there's nothing we can't get through.
---
MEASURED THOUGHTS
 According to the The CMO Survey for 2020, most companies are planning on pursuing organic growth in the coming year instead of trying to get bigger through acquisitions, partnerships and licensing.
Image courtesy of The CMO Survey.
According to business leaders, the most important factors that will support that growth is having the right operating model, the right talent and stakeholder alignment.
Doesn't that sound like something PR and communications can help with?
The survey also reports that many marketers are less likely to take a stand on hot-button political issues this year.
The study wrote:
81.5% of marketing leaders are unlikely to use their brands to take a stance on politically-charged issues. This percentage is up from the 73.5% who reported an unwillingness to do so in the August 2019 Survey. For those marketers willing to take a stance, the most popular action is to allow employees to speak out on political issues followed by making changes to products and services.
To see more insights, check out the full report.
United Airlines brings back Biscoff cookies
 The airline is changing course on a recent announcement that it was ditching Biscoff cookies for Oreo Thins as onboard snacks.
 On Feb. 21, CNN Travel reported:
"As promised, we continue to switch up our snacks for variety," Andrea Hiller, a spokesperson for United, said in a statement to CNN. "Our customer-favorite stroopwafel is staying in the mix and we're adding Oreo Thins in March."
Travelers quickly cried foul and Delta Airlines took the opportunity to throw shade at its competitor:
Yep, still got 'em. pic.twitter.com/CmZWjx7kyD

— Delta (@Delta) February 21, 2020
It didn't take long for United to reverse its decision, telling travelers the beloved snack would be back in its cabins within a few months:
.@eater, you're one smart cookie.

Internet, we won't go baking your heart. We have an ongoing rotation of snacks… so here's how the cookie crumbles for this round:

OREO Thins = on board March 1 🎉
Biscoff = comes back May 1 👏
Stroopwafel = here always 🙌 https://t.co/8DxJa21d0E

— United Airlines (@united) February 22, 2020
Why it's important: You might think a business decision, product alteration or PR message is a clever idea, but if your customers aren't behind the change, your cleverness won't take you far. Check in with your audience regularly and make sure you understand what they value so you can more effectively highlight those elements within your campaigns (as well as within your products and services).
---
TAKE OUR SURVEY
What's the career path of a social media communicator?
Ragan Communications and PR Daily, in partnership with the Institute for Public Relations and the University of Florida, will deliver the answer through the inaugural Social Media Career Survey. You can participate by sharing your views about social media's function and future.
Click here to take the survey, which closes March 6. To thank you for participating, we'll send you the full findings and enter you in a drawing to win one of three $50 gift cards. We'll also announce the findings this spring, with a sneak peek at our Social Media Conference at Disney World, March 11-13.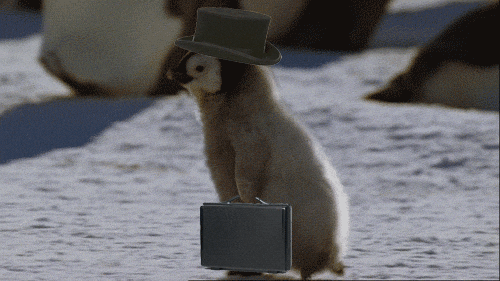 ---
TACTICALLY SPEAKING
In a time when many fast-food chains are bolstering their menus with plant-based alternatives and additional items such as breakfast foods to attract customers, Dunkin' is going back to the meaty basics.
The fast-food chain rolled out its new snack: the Snackin' Bacon with Sweet Black Pepper seasoning—which is simply four slices of bacon, cut in half and placed in a bag for munching on the go.
Dunkin' has released Snackin' Bacon, or eight half-strips of bacon wrapped up in a sleeve https://t.co/hFJNApSZ2d

— CNN Business (@CNNBusiness) February 26, 2020
The menu addition is, in some ways, a natural progression for Dunkin'. The company was built on breakfast foods and has never strayed too far from that comfort zone, even as it added sandwiches and other offerings.

In other ways, though, it's a bit of a reversal. Dunkin' just rolled out breakfast sandwiches featuring Beyond Sausage late last year. And it has been heavily promoting the meat-free product.
---
SOCIAL BUZZ
Five nonprofit organizations—Society for Animal Matters, Causes for Animals Singapore, Chained Dog Awareness, Action for Singapore Dogs and Mutts Rescue—teamed up with Edelman to create a campaign to raise awareness and empathy over the hardships facing shelter dogs.
The campaign's pièce de résistance is this emotional video:
Titled 'The Perfect Voiceovers', the campaign shares the tremendous challenges the dogs have overcome and the bias that they are constantly faced with. It was launched on the same day as Edelman's Global Day of Understanding, one of the firm's initiatives focused on diversity and inclusion.
---
WHAT YOU SAID
We asked which forum was preferred for networking and exchanging ideas. Nearly half of you (48.5%) said conferences and events are the best places to meet and brainstorm. More than 24% prefer LinkedIn and more than 21% use membership groups and associations to find industry peers.
Tressa Robbins, vice president of client onboarding at Burrelles, said effective networking uses a mix of channels and venues:
All of the above! LinkedIn is good for keeping in touch (and visible) but IRL networking is best at conferences, events, and through professional associations (like PRSA). #MorningScoop

— Tressa Robbins ✨ (@tressalynne) February 27, 2020
Lyndon Johnson, owner of Comms.Bar, said networking can happen anywhere there's caffeine:
Anywhere serving good coffee

— LYNDON [THINK DIFFERENTLY] JOHNSON (@THINK_Lyndon) February 27, 2020
---
SOUNDING BOARD
How do you stay current with quickly changing trends and shifting best practices in PR, marketing and social media?
How do you stay current with changing trends and best practices in PR, marketing and social media?

Share how you keep your skills sharp below and under the #MorningScoop hashtag.

— PR Daily (@PRDaily) February 28, 2020
Share how you keep your skill set sharp with our latest poll, or tweet us @PRDaily with the hashtag #MorningScoop.
PR Daily News Feed
Sign up to receive the latest articles from PR Daily directly in your inbox.
COMMENT
One Response to "Molson Coors execs speak from the heart, United brings back Biscoff cookies, and Dunkin' turns to bacon"
Thanks for including me in the #MorningScoop section. I agree with Lyndon that networking can happen anywhere, but I find it's most effective at conferences and events. Everyone is there for essentially the same reason. 🙂
Ted Kitterman

says:

Good point Tressa! Thanks for sharing!