'MSNBC Mom' goes viral, Nestle goes vegan (sort of), and brand managers support #WorldMentalHealthDay
Also: NASCAR and British Airways promise sustainability, how much to spend on a social media agency, words PR pros should avoid, and more.
Good morning, PR pros:
Breaking news and technology are no match for a child on a mission.
While discussing Turkish air strikes happening in Syria, NBC News correspondent Courtney Kube was interrupted by her 4-year-old son. Kube took the interruption in stride, but comparisons arose between her and Robert Kelly—the man whose interview-gone-wrong has forever given him the nickname "BBC Dad." Kube is now being called "MSNBC Mom."
Sometimes unexpected breaking news happens while you're reporting breaking news. #MSNBCMoms #workingmoms pic.twitter.com/PGUrbtQtT6

— MSNBC (@MSNBC) October 9, 2019
Have you had a funny moment where your personal life collided with your professional one? Share your stories with us under the hashtag #MorningScoop.
Here are today's top stories:
Nestlé offers vegan bacon and cheese
The company announced that it will sell the vegan-friendly menu staples to restaurants and food-service organizations in Europe and the United States, beginning next year. The move was not based on charitable feelings, but rather on increasing the bottom line.
… US retail sales of plant-based foods have grown 11% in the past year, according to a July report from trade group Plant Based Foods Association and the Good Food Institute.

Barclays predicts the alternative meat sector could reach about $140 billion in sales over the next decade, capturing about 10% of the global meat industry, up from $14 billion currently. Jefferies predicts that by 2040, the alternative meat market could generate $240 billion in annual revenue globally.
Why it matters: If you see a growing trend that fits your organization—and for which you have the appropriate resources —don't just hop on the bandwagon. Blaze your own trail before your competitors get there. This is as true for social media platforms as it is for food trends. Not everything will stick, but the first to the table stands to walk away with the biggest portion. (Those who are tardy do not get fruit cup.)
Related reading:
---
MEASURED THOUGHTS
What does it cost to have an outside agency monitor your social media channels and mentions?
According to a report from Sprout Social, the monthly retainer for these services is $3,000 per month, and the average hourly rate is $150. However, there is a fair bit of variation.
How much should you pay for a social media agency or services? Share your thoughts with the hashtag #MorningScoop, and learn more by downloading Sprout Social's full report.
NASCAR considers hybrid cars and IAG commits to net-zero carbon flying
The racing organization's senior vice president for racing development, John Probst, told TechCrunch that its "pushing to go full electric" and could introduce hybrid vehicles as early as 2022. British Airways' parent company, IAG, also made a bold statement by committing to net-zero carbon flying by 2050.
Why you should care: The growing amount of organizations including sustainability efforts highlights the growing necessity for it. Neither NASCAR nor the aviation industry will be sustainability frontrunners, but if they're both looking into ways to embrace environmentally friendly processes, isn't it time your organization did the same?
 Related reading:
---
FROM OUR EXPERTS
Brian Pittman spoke with Cisco's senior social media and talent brand manager, Carmen Collins, about how to advocate for bigger social media budgets. Read about her three tips for getting a bigger piece of the marketing pie for your team.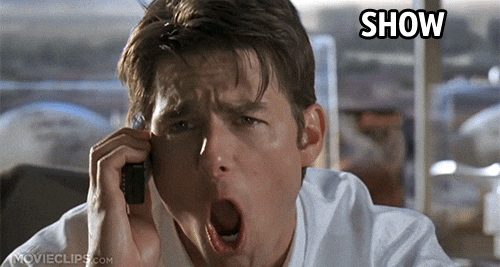 Brand managers voice support on #WorldMentalHealthDay
 As the annual observance trended Thursday on Twitter, many social media teams for organizations across industries tweeted images, videos and quotations of inspiration and encouragement.
Here are several examples:
Check in on yourself and others. It's ok to take time and feel. When you're ready to talk, friends you meet both offline and online care. pic.twitter.com/kLuYp21gWw

— Discord (@discordapp) October 10, 2019
On #WorldMentalHealthDay, hear the remarkable economist John Nash discuss his and his son's experiences with mental illness. pic.twitter.com/UObw5dyo6Z

— The Nobel Prize (@NobelPrize) October 10, 2019
Be there for your friends.
You never know what someone is going through. #WorldMentalHealthDay 💚

salute @billieeilish @AdCouncil pic.twitter.com/f19BDNTAoo

— Complex Music (@ComplexMusic) October 10, 2019
It's okay to not be okay.#worldmentalhealthday (h/t @PlayersTribune) pic.twitter.com/UQlV4k71G6

— USTA (@usta) October 10, 2019
Why you should care: As with all sensitive subjects, take care to ensure what you're posting doesn't pander or potentially offend your followers. Also find the stories or references that match both the topic or trend and your organization, so you don't come across as taking advantage of the subject to spew marketing messages. Discord's message was a subtle nod to gaming, while the stories shared by Nobel Prize, Complex and U.S. Tennis Association were emotionally compelling. If yours doesn't meet this standard, don't participate.
Related reading
---
WHAT YOU SAID
We asked what PR myth you loathe the most, and the winning choice was, "PR pros are spin doctors."
What PR myth do you loathe the most? Weigh in on these and other public relations falsehoods that negatively affect the industry below and with the #MorningScoop hashtag.

— PR Daily (@PRDaily) October 10, 2019
Some of you despise being seen as manipulators of the facts, however some pros say spinning a situation doesn't have to be all negative.
#SpinSucks! Thankfully the trend in PR seems to be shifting more toward transparency and authenticity. But still, there are the few who ruin it for the rest of us.

— Brianne Bucks (@briannebucks) October 10, 2019
Honestly, I love spinning a situation. Not all situations are ideal but I think almost anything can be turned into a positive. Granted there are some ppl that no matter how much you try you can not change the public's perception of them. For example Chris Brown a few yrs back.

— London (@LondonNaughte) October 10, 2019
Not disagreeing – there are definitely ways to reframe most things in a more positive light. I just think the term "spin" has come to have a very negative connotation.

— Brianne Bucks (@briannebucks) October 10, 2019
Have a PR myth to debunk? Let us know with the hashtag #MorningScoop.
---
SOUNDING BOARD
What are the PR buzzwords that you wish everyone would forget about right away? Is it "pleased to announce" that gets your goat, or does it fall under hyperbole about products and services?
Share the phrases that you find offensive for our Friday #MorningScoop.
What are your least favorite PR buzzwords? Share the words that drive you nuts for our Friday #MorningScoop. https://t.co/XTVZZqRwRu

— PR Daily (@PRDaily) October 11, 2019
COMMENT
One Response to "'MSNBC Mom' goes viral, Nestle goes vegan (sort of), and brand managers support #WorldMentalHealthDay"
Ronald N. Levy

says:

PR reality is that the public response you get to a good deeds thrust depends on the number of people who benefit from what you do.

If you do something to help Mental Health you can expect a certain amount of benefit but if most people don't feel personally threatened by mental health issues, your public appreciation may be much less than if you did something to reduce heart disease or cancer, each of which kills one in every four of us.

If you do something generous to help former prisoners get housing and jobs, you may actually create more public disapproval of your organization than approval if people feel that former prisoners are a threat to our lives so the sooner they go back to jail–or go elsewhere for housing and jobs–the better off we will be.

If the Saudis get not the two trillion thy hope for from the coming stock sale nor even one trillion, most Americans who read about this may think good, those rich Arabs have enough money already. But if the Saudis announce that some of the money they raise will be used to protect health of Americans,
literally 100 million Americans may promptly hope that the Saudis will get what they want and that our government will protect them.

We could have helped the Kurds but if this would cost us $50 million a year, how many Americans especially political leaders would ask: "What's in it for us?"

Whether you like or disapprove of the public deciding public questions based on a hope for private gain, it's how the public—and most of us as individuals—decide. If voters believe that if we nominate Warren and she wins, we'll each get $200 a year but if we nominate someone else we won't, can you doubt who'll get the nomination?

Almost all major companies support at least one charity in a major way, often a health-related charity because the public is known to care about our health. But which charity a company supports my derive from which disease killed a senior corporate officer's relative, not which disease fight will bring the most public appreciation.

This kind of hard-nosed analysis may bring you grudging acknowledgement that you're probably right but it may not increase your popularity until management thinks about it. Most people may wish the public would favor what's best for society, not what's best for the individual. But popular or not, you can guide management effectively, and win for yourself profound respect, if you focus management's attention on the public's inclination to favor what individuals see as "what's best for me."

It's PR reality. As with realities of physics and chemistry, organizations and managements may be safer and richer if they are guided by PR reality.
PR Daily News Feed
Sign up to receive the latest articles from PR Daily directly in your inbox.