Nissan to cut 12,500 jobs, DoorDash reverses tipping policy, and Amazon deletes incendiary tweet
Also: Interview lessons from Mueller's testimony, KFC boosts engagement with a weird gift, key ways digital media is thriving, and how PR pros can lead the fight for transparency online.
Good morning, PR pros:
In tandem hearings yesterday, former Special Counsel Robert Mueller testified before two House committees about his report on Russian meddling in the 2016 election and the Trump administration's conduct surrounding the ensuing investigation.
For some, the day was a debate of substance over style:
On substance, Democrats got what they wanted: that Mueller didn't charge Pres. Trump because of the OLC guidance, that he could be indicted after he leaves office, among other things. But on optics, this was a disaster. #MuellerHearings

— Chuck Todd (@chucktodd) July 24, 2019
Others noted that Mueller declined to directly answer nearly 200 questions:
"Is your name Robert Mueller?"

Robert Mueller: "I can't get into that."

— Ryan Fournier (@RyanAFournier) July 25, 2019
In fairness, Mueller had said in advance that he would not offer any insights nor particulars that were not included in his team's 448-page report—and Attorney General William Barr had imposed strict guidelines for Mueller's Capitol Hill testimony. House Democrats wanted to hear from Mueller anyway.
The takeaway for communicators? Some interviews are like being squeezed in a vise, with dueling agendas on each side. Despite his repeatedly asking lawmakers to repeat questions and cite passages from the report, Mueller's delivery was measured and straightforward.
Remind your clients: Take your time (despite outside agitations), and make sure you stick to your message.
Here are today's top stories:
Nissan's projected job cuts nearly triple—perhaps including the CEO
On Thursday, the carmaker told reporters that its profit "results were really more negative than we expected." Two months prior, Nissan announced it would cut 4,800 jobs. Not only has its termination number nearly tripled—it might also get rid of its chief executive, Hiroto Saikawa.
Why it matters: Transforming your business model, which often means cutting jobs and changing leadership, is a difficult process, but it's sometimes necessary to stay afloat. In these cases, make change communications a top priority in your efforts.
Related reading:
---
TACTICALLY SPEAKING
KFC embraced National Drive-Thru Day with a contest to win a polo shirt that's also a picnic blanket:
Wear a shirt that's also a picnic blanket this National Drive-Thru Day (7/24).

Enter at https://t.co/vExr5Rxrgs to win a Picnic Polo. No purchase necessary. 50 U.S./DC, 18+. Ends 11:59 pm 7/31/19. Void where prohibited. Rules at https://t.co/vExr5Rxrgs

— KFC (@kfc) July 23, 2019
Piling on holidays can be a move that gets eye rolls instead of applause, but a funny tie-in can get people talking about your brand. It also never hurts to offer a prize—even if it's kitschy.
DoorDash reverses course, but stops short of an apology
After doubling down on its controversial tipping policy, DoorDash is changing course following a recent article in The New York Times that reported many of the app's delivery contractors make less than minimum wage.
The company's co-founder and chief executive, Tony Xu, tweeted the following thread:
1/ After a year of research and conversations with thousands of Dashers, we built a pay model to prioritize transparency, consistency of earnings, and to ensure all customers get their food as fast as possible.

— Tony Xu (@t_xu) July 24, 2019
3/ We did not launch our current model to pay Dashers less. In fact, when we moved to it, our average contribution to Dashers stayed the same.

— Tony Xu (@t_xu) July 24, 2019
5/ Customer obsession and getting 1% better everyday are core values at DoorDash. These beliefs have led us to improvements in the past and they serve as our guide for the future.

— Tony Xu (@t_xu) July 24, 2019
Why you should care: You won't win over critics and regain trust if you don't take responsibility for your missteps. Own up to the mistake, and outline a clear plan to fix it.
In an article titled, "DoorDash says it's very sorry you noticed its tip-skimming scheme," Gizmodo's Tom McKay wrote: "Notably absent from Xu's thread is any contrition for its practice of ripping off its underpaid labor force."
Related reading:
---
MEASURED THOUGHTS
Audiences for digital publishers have been growing over the past four years. However, the average amount of time spent on a digital news page was down to 2.0 minutes on average, from 2.7 in 2017.
With digital ad revenues almost equaling traditional ad revenues for the first time in 2018, digital media should be a key part of your outreach strategy.
Amazon deletes inflammatory tweet
On Wednesday, Amazon tweeted a Quillette article that criticized a recent segment on HBO's "Last Week Tonight with John Oliver," arguing that accusations of a poor workplace weren't everyone's experience.
Though the tweet was deleted, the article remains—along with Twitter users' scathing commentary on it and Amazon's move to defend itself against Oliver's words.
uhhh let's not forget that Amazon shared then deleted a Quillette article that tries to make a very strange justification for workplace deaths

"I have no difficulty believing that incidents like these do occasionally occur" pic.twitter.com/7L4DhE3wUJ

— Joey Roulette (@joroulette) July 25, 2019
Wow. Not a good look @amazon

— Erowin (@Erowin7) July 25, 2019
LMFAO, I joked that I was just going to sit and watch Amazon get ratioed to oblivion on the posting of their Quillette article and they literally yanked it from their timeline 5 minutes later.

RATIOED TO OBLIVION. pic.twitter.com/XNz9hRuMO9

— HeyIt'sVadim (@vadimnewquist) July 25, 2019
Why it matters: More than three weeks ago, Amazon's senior vice president of operations, Dave Clark, was criticized for lashing out at Oliver's segment. Apparently, Amazon hasn't gotten the message that you have to stop digging up the news you want consumers to forget.
Silence can truly be golden when it comes to shading your organization from unwanted limelight.
Related reading:
---
FROM OUR EXPERTS
What belongs in your social media content calendar? PR pros weighed in to let us know which platforms they prefer, what tools they can't live without, and how they build a content campaign for each platform.  Get the full story from PR Daily editor Ted Kitterman.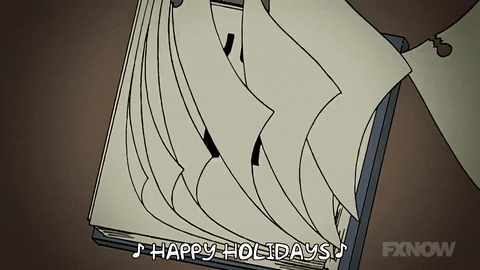 ---
SOUNDING BOARD
A common misconception is that all PR pros are extroverts, but often the opposite is true.
How do you fit into the equation? Take our poll below, and we'll share the results in tomorrow's #MorningScoop.  (Remember, "introverted" is not synonymous with "shy.")
Hey PR pros: Are you introverted or extroverted? #MorningScoop

— Beki Winchel (@bekiweki) July 25, 2019
PR Daily News Feed
Sign up to receive the latest articles from PR Daily directly in your inbox.
COMMENT