Offense or defense in the current crisis? Both, advises Stagwell's Ray Day
The agency head urges all communicators to have one eye on the future as you manage the day-to-day crisis if you want staying power long past the current pandemic.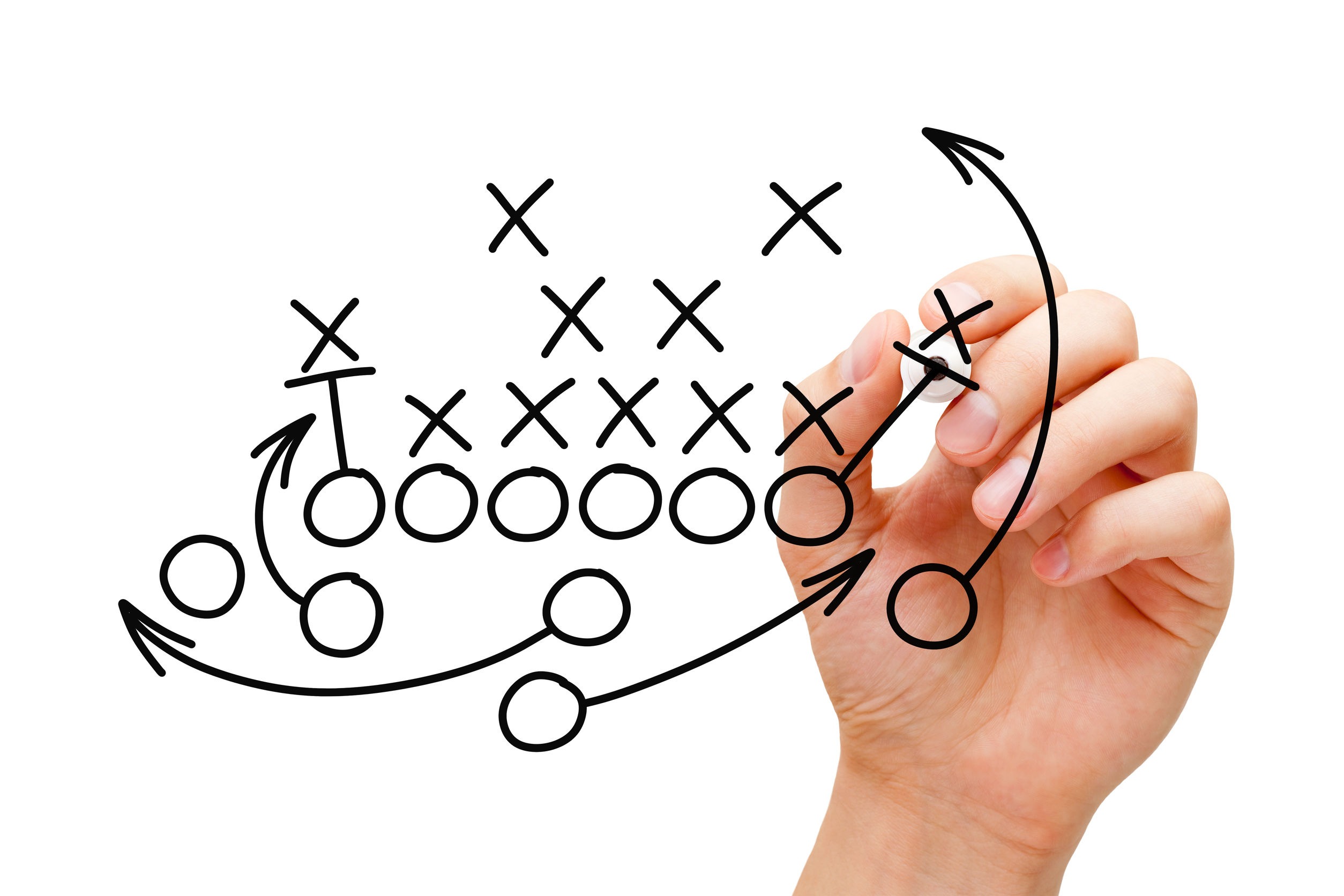 Ray Day has managed his fair share of crises. As the chief communications officer at Ford during the 2008 financial crisis and a leader on the frontline during the Sept. 11 terrorist attacks and its aftermath, Day's communications playbook is filled with strategies and tactics that can be activated during this unprecedented crisis.
Let's start with your communications team.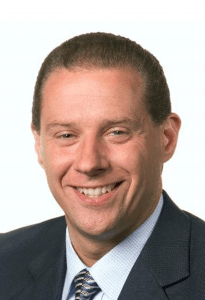 "Just like in sports, you need to have two parts of your team running in parallel: one playing defense, focused on the crisis and the other playing offense, getting ready for the future," says Day, vice chairman of The Stagwell Group's Marketing and Communications Agencies, which include Code + Theory, The Harris Poll, SKD Knickerbocker, Reputation Defender, Finn Partners, Sloane & Co, Targeted Victory and others. He spoke to us from his home in Detroit, where he is sheltering in placing with his wife and two daughters.
Your "defense team" includes those managing the current crisis. Day recommends this team be comprised of the most resilient—those who are quick to take action, are the voice of calm and reason, and who survey the business landscape and adhere to the facts as they manage the crisis.
At the same time and with just as much energy, Day recommends building an offensive team that looks to the future and is not involved in the current crisis. Those best suited for this team are curious and self-starters—they veer away from comfort zones, are competitive and strategic, and can see at least six months down the road.
Day brings more than 30 years of in-house communications experience to his role at Stagwell, which he joined in February 2020. As CCO at IBM, he led the company's communications and corporate citizenship teams in 170 countries and strengthened its communications capability. Before that for 28 years, he was at Ford, where he worked as group vice president of communications with then CEO Alan Mulally helping transform Ford's business at a time of deep financial crisis for the auto industry and creating the greatest growth ever in Ford's reputation and brand health.
Today, like 10 or 30 years ago, communications leaders navigating a crisis need to deftly balance the present situation and not lose sight of the future.
"In any crisis, no matter how large or small, a leader should have and communicate two thoughts – how to deal with the current reality and how to paint a picture of the future," says Day. "If you pour 95% of attention into putting out today's fire, you won't create that hope for the future."
Day sees some rays of hope in the current crisis. The severity of the 2008 recession, the Sept. 11 terrorist attacks and the many natural disasters our country has faced led to infrastructure destruction that needed to be rebuilt. "Now, we have the tragic loss of life," he says. "But the infrastructure of our country is still sound. There is no destruction there, and that is a blessing."
Stagwell has been grounded in a digital-first philosophy, as all the agencies in the company were born digital first. This, says Day, has positioned his company well from Day 1 of this crisis.
There's no arguing that communicators will need to be more digitally savvy, as the rate of acceleration toward digital business models has increased exponentially. Because of this crisis, Day says digital transformation for businesses has leap-frogged by five-10 years. In his estimation, communicators need to be comfortable with working at a higher speed, in real-time and with a focus on flexibility and innovation. Employees, in particular, are expecting this of their employers.
All of Stagwell's 3,000 employees across 25 offices are working from home. In addition to email, town halls and intranet communications, Day says managers need to make sure they are staying connected with their colleagues emotionally, encouraging them to challenge themselves during this crisis, and are understanding of the new WFH rules.
To wit: When a colleague's dog or toddler pops up on a video call during a team meeting, relish the moment. "The business has invaded the home, not the other way around," says Day. "That's why you never need to say, 'I'm sorry' when you're interrupted by children or pets."
Day encourages his team to get on the phone and step away from their computers. "Don't shelter behind videos and meetings," he says. "Don't hold yourself hostage to the computer screen."
Communicators are in a position right now to not only manage their brand's reputation during this unprecedented crisis but to lead the way for their company, says Day. "Think three to five years down the road: how will people shop and how will they consume information? Make sure what you're doing today is leading you to that point of view."
Day brought this "future of communications" emphasis to hundreds of PRSSA students whose in-person district conference was canceled this past weekend. He and some of the top communications leaders in the industry participated in a virtual fireside chat to give the next generation of leaders advice for the future.
"Communications and PR are changing at warp speed," Day adds, "and the successful companies, brands and leaders will be the ones that quickly shift their focus to the future of communications. This future will be defined by being digital, mobile, measurable and engaging – both in reaching stakeholders and in delivering compelling content."
For more insights on managing through this crisis, join Ragan's Crisis Leadership Board.
COMMENT
No Responses to "Offense or defense in the current crisis? Both, advises Stagwell's Ray Day"
Ronald N. Levy

says:

Whether you have two communications teams or even six, what will largely determine your success is not so much what you communicate but what the truth is.

"To be or not to be" is a question about your company that the public will decide based on the public's opinion about another Key Question: What good are you? And as the look-ahead Ray Day would recognize because he wants a PR team to focus on the future, how good WILL you be?

Every company like every person may qualify as a public asset and public liability. For sure you will provide jobs. But also for sure you will add to pollution if one sees the unavoidable creation of garbage as pollution. A key PR decision is not these realities that are "for sure" but "for maybe" realities that you may or may not create.

It's not a "maybe" that you will have product improvements because "improve or die" is a must. There's certainly no "maybe" about whether your company will be accused and heckled because ALL companies are accused and heckled.

"Free enterprise" doesn't mean freedom from unfair criticism, and many activists attack for the fun of it. What can't be done at home without risking divorce–or being thrown out by a significant other–can more safely be done by those who enjoy inflicting pain on a company. You could call it "white collar sadism" or "communications waterboarding," terms that may help soften even the hard hearts of overly-thrifty C-suite people from whom one needs budget.

Fortunately what is in your control—and it can make your Ray Day type future-focus team more successful—is your opportunity to do something for the public so a huge number of people will like you and want you to continue with the future you help them envision. Tens of thousands may almost love you or even PRAY for your company's success, if you earn this, and a growing number of many companies now do so.

Perhaps the most sure fire ways to earn the public's love and even prayers is to sponsor health research that may save millions of lives (including our own). This can cost serious money but look whose lives are in danger—in addition to the public's—and judge whether even a multi-million dollar health research project may be justified.

FIRST RESPONDERS. They are today endangered—the police, fire fighters, ambulance drivers and others—not only by Covid-19 and other major diseases but also by SECOND RESPONDERS: the lawyers who'd love to make millions by suing on a theory that the first responders plus doctors, nurses and hospitals, should do their work even better and without making mistakes as almost everyone sometimes does on their jobs.

NATIONAL LEADERS. No one is safe. Murdered in the same year were John F. Kennedy, rich and white, and Martin Luther King, far from rich and black. When you look at today's low price of oil, a low that is costing Russia hundreds of BILLIONS of dollars (and 20 times that much in rubles)—and think of how many people the Russians have already assassinated—can you doubt that Putin would LOVE to somehow murder Crown Prince Mohammed bin Salman whatever that costs even in dollars?

LEADING AMERICAN COMPANIES. Is even one of them safe from the accusation that they could be charging less, paying more, being "more fair" and giving more of a break to women, blacks, gays, the handicapped and others? "Why don't they. . ." millions may ask about any company—and not want to hear that in our competitive economy, the answer to "why" is because you sometimes can't do all kinds of charitable things however worthy and still compete and survive against companies that don't.

BUT what if a leading company, or Mohammed (may he be praised since he employs America's very best PR firms), or a company that wants to protect our first responders against second responders—what if it does a huge health research project that could save millions of American lives? Right now one in every four of us is likely to get cancer. Every five minutes someone is diagnosed with lymphoma. So let's say a company announced a research project to protest US?

The public is so keenly interested in public health—especially since the onset of the coronavirus scare—would the public gladly give more sales, government protection and even prayers to a company or country giving millions a year to America's Memorial Sloan Kettering Cancer Center or to Lymphoma Research Foundation?

This kind of "big cost, big reward" PR program may become more popular if we get more corporate and national officers, not just those in PR, to get educated by take some of the PR Daily and Ragan courses on PR. If non-PR executives knew more about PR, might they DO more and better PR?

It could happen in the future, the forward-looking Ray
Day might say. More PR enlightenment could make improvement in PR protection like the difference between Night and Day.