Papa John's founder resigns after using racial slur in PR meeting [Updated]
John Schnatter has become the face of the pizza chain, but he resigned as chairman of the board following reports that he used a racist term in an exercise meant to avoid future crises.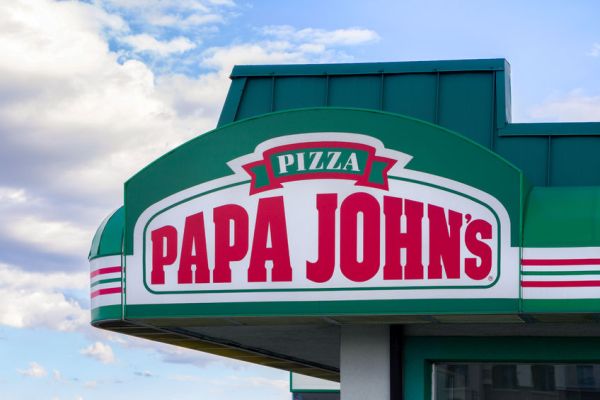 This article was updated 7/13/2018.
Bad executive behavior can leave PR pros shaking their heads and scrambling to fix brand damage.
Papa John's founder John Schnatter resigned as the pizza chain's chief executive in December amid backlash following his criticism that National Football League players' protests were hurting sales.
The chain's stock prices took a hit after the incident, and Papa John's communications team has been working to repair the damage. However, Schnatter delivered a fresh PR crisis when reports surfaced that he had used a racial slur during a conference call.
In an ironic twist, he used the word during a meeting with Papa John's PR agency aimed at helping Schnatter avoid future reputational disasters.
The call was arranged between Papa John's executives and marketing agency Laundry Service. It was designed as a role-playing exercise for Schnatter in an effort to prevent future public-relations snafus. Schnatter caused an uproar in November 2017 when he waded into the debate over national anthem protests in the NFL and partly blamed the league for slowing sales at Papa John's.

On the May call, Schnatter was asked how he would distance himself from racist groups online. He responded by downplaying the significance of his NFL statement. "Colonel Sanders called blacks n—–s," Schnatter said, before complaining that Sanders never faced public backlash.
In addition, it was reported that Schnatter had said that when he was growing up in Indiana, people would drag black people from trucks until they died. Schnatter had said that the comments were intended to show his opposition to racism.

But others on the call told Forbes they were offended by his statements. Forbes notes that Laundry Service, the marketing agency that arranged the call, cut ties with Papa John's after the exercise.
After reports surfaced, Schnatter emailed a statement apologizing for his remarks:
News reports attributing the use of inappropriate and hurtful language to me during a media training session regarding race are true. Regardless of the context, I apologize. Simply stated, racism has no place in our society.
Papa John's also released the following statement to reporters:
Papa John's condemns racism and any insensitive language, no matter the situation or setting.

… We take great pride in the diversity of the Papa John's family, though diversity and inclusion is an area we will continue to strive to do better.
Late Wednesday night, the chain announced that Schnatter resigned as the company's chairman of the board.
Schnatter also resigned Wednesday from the University of Louisville board of trustees. The chairman, J. David Grissom, said: "After speaking with John, I'm confident that his comments, while inappropriate, do not reflect his personal beliefs or values." He added that the members of the board don't condone racism or "insensitive" language.
For Papa John's communicators, the fallout from Schnatter's recent remarks mean plenty of work lies ahead to fix the pizza chain's reputation.
"The Papa John's public relations team has probably glued their palms to their faces at this point," Adweek reported.
Yahoo Sports reported that Major League Baseball "indefinitely suspended" its promotional partnership with the company. The promotion, dubbed "Papa Slam," begin in 2016.
Papa John's shares closed 4.8 percent down on Wednesday.
Schnatter's hometown city, Jeffersonville, Indiana, has distanced itself from the former executive. Though Schnatter donated $800,000 to renovate the city's gymnasium, officials took his name off the building.
… Jeffersonville's mayor saw to it Wednesday that Schnatter's name was removed from Nachand Fieldhouse, even though he said that representatives of the pizza entrepreneur told him he could "expect some litigation to come my way" over the decision.

Mayor Mike Moore said (via the Louisville Courier-Journal) that would be "unfortunate" but that he and other city officials didn't "make decisions [about] something being right or wrong, based on a monetary gift."
It won't be easy to move forward with brand messaging unblemished by Schnatter's iconic presence.
CNN Money reported:
Schnatter founded Papa John's in 1984. He is the public face of the company and its largest shareholder, controlling 29%, and appears in its ads, including one that rolled out as recently as April.
UPDATE: Papa John's PR agency, Olson Engage, has also ended its relationship with the pizza chain.
The firm cut ties with Papa John's on Wednesday after reports of Schnatter's comments surfaced.
The PR agency was hired earlier this year to help the brand, franchisees and employees recover from founder John Schnatter's critical statements about the NFL last November. Those remarks ultimately caused the league to end its sponsorship deal with Papa John's.

"We were hired to help their brand, franchisees and employees recover from recent controversies and connect with consumers in new and exciting ways," Olson Engage said in a statement. "On the consumer front, we did precisely that through several programs that delivered very positive results. But we had significant recurring differences with their founder regarding the best way to address the controversies and restore and advance the brand's corporate reputation for the good of their workforce and franchisees."
Unlike Laundry Service, the agency that held the meeting in which the racial slur was used, Olson Engage said its employees never heard similar language from Papa John's employees.
"To be clear, none of our people attended the meeting reported in Wednesday's Forbes article (in which the incident was first reported), and no one at Papa John's ever used racially-charged language in front of any of our team members. If they had, we would have addressed the issue immediately and directly. Our day-to-day clients were dedicated professionals and we wish them success moving forward," the statement said.
The move is another signal that PR work to rebuild Papa John's brand image will be arduous.
How would you suggest Papa John's PR team further handle this crisis, PR Daily readers?
(Image via)
COMMENT