Pier 1 prepares for bankruptcy, Red Cross dangles a Super Bowl score, and email works for millennials and Gen Z
Also: YouTube rolls out its policies to protect children viewers, Oscar Mayer offers a delicious job opportunity, purpose-led communications become a focus, and more.
Good morning, PR pros:
Communicators fresh out of college can relish a new job opportunity that involves travel and, to be frank, lots of hot dog-related puns: Oscar Mayer has 12 "hotdogger" positions open.
Hotdogger applications are officially open 🙌 Click the link if you're a recent college grad and seeing the country behind America's favorite hot dog on wheels is your idea of a year well spent 🥓🤟🌭 https://t.co/AeBMAcl0dp pic.twitter.com/XZERT78tsc

— Oscar Mayer (@oscarmayer) January 6, 2020
The year-long job includes driving the Wienermobile and representing Oscar Mayer in radio and TV appearances, as well as at events. If you think you can cut the mustard, check out the job position and application instructions here.
No word on whether you're required to claim that a hot dog is a sandwich.
Here are today's top stories:
Pier 1 Imports prepares for bankruptcy and layoffs
 The home goods chain drafted a plan to file Chapter 11 bankruptcy and plans to close roughly 450 stores as well as lay off 40% of employees who work at its headquarters, Bloomberg reported. The news caused Pier 1's shares to drop nearly 17% on Monday.
Why you should care: Retailers will continue to struggle as more consumers purchase online. CNN reported that 9,302 retail locations were closed in the United States last year, an increase of 59% from 2018. However, you don't have to be a brand manager for a retail chain to feel the pressure of capturing and keeping consumers' attention in an increasingly digital world. Add to your New Year's resolutions the tasks of honing your organization's social media profiles and getting your online content in shape.
---
FROM THE EXPERTS
Google's BERT update has some communicators stressed about their SEO, but there are still things you can do to come out ahead. Brian Pittman talks to some SEO experts to help identify what matters in the quest for algorithm supremacy.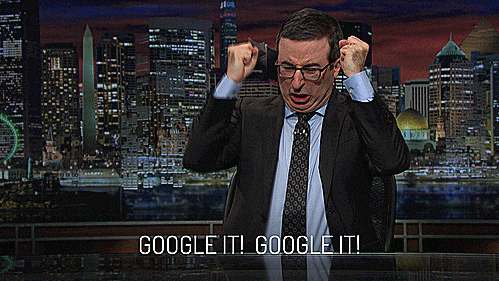 ---
MEASURED THOUGHTS
Good news for those of you who love email marketing: Despite the rise of social media promotions, a Campaign Monitor report says email marketing grew last year—even among millennial and Gen Z consumers.
Most millennials (90%) check their email at least once a day, with nearly three-fourths checking multiple times a day. Though the number is lower for Gen Z consumers, it's not by much: Eighty-one percent check their inbox at least once each day.
However, that doesn't mean email marketing is easy. You'll have to stand out from the average of six to 50 emails that millennials receive each day and one to 20 emails that Gen Z consumers get daily.
Red Cross offers blood donors a chance to go to the Super Bowl
For National Blood Donor Month in January, the American Red Cross is partnering with the National Football League to offer one lucky donor two tickets to attend Super Bowl LIV in Miami. Anyone who donates blood or platelets by Jan. 19 will be entered for a chance to win.
The nonprofit organization is facing a shortage of blood, especially type O (of which it has less than a three-day supply).
Kick off the #NewYear in a big way: Help save a life & get a chance to go to #SuperBowl LIV! To be entered to win, come to give blood or platelets with the Red Cross now through Jan. 19. Schedule your appointment & learn more: https://t.co/xN4vb4WW54 pic.twitter.com/YT8nyGr2IB

— American Red Cross (@RedCross) January 1, 2020
Why it matters: Your cause might be noble, but you won't reach your goals without the support of audience members. Nonprofit communicators can make their volunteer and donation requests more appealing by sprinkling contests and sweepstakes throughout their campaigns. If you don't have budget dollars to spend on the tactic, partner with an organization that's looking to fulfill a CSR aim.
---
TACTICALLY SPEAKING
In an effort to help consumers keep their New Year's resolutions, but still enjoy the finer things in life, Krispy Kreme added mini-doughnuts to its menu.
Our NEW MINIS are HERE!!! 🎉🎉#Resolutions are hard to keep…& a small treat can keep you on track. Take it from our resolution coach… & CheatSweet with our NEW #MINIS! 🍩 Available at participating US & CAN shops. Info found https://t.co/xMWEIEURmd. #KrispyKreme #Doughnuts pic.twitter.com/YJeXoqicEU

— Krispy Kreme (@krispykreme) January 6, 2020
"A little Krispy Kreme goes a long way," Dave Skena, Krispy Kreme's chief marketing officer, said in a press release.
Consider how you can give consumers a taste—whether its through a product sample or with a peek behind the scenes with a short online video.
YouTube rolls out policy changes to protect younger viewers
On Monday, the social media platform introduced new policies and settings designed to protect children and their privacy. These changes include settings for YouTube content creators to designate their videos as "made for kids" and limiting data collection on those videos, regardless of the age of the viewer. In a blog post, YouTube said that "responsibility is [its] number one priority."
Why it's important: Business Insider reported that the new policies might cost YouTube's ad revenue to decrease by up to $50 million, but the changes were made after Google paid $170 million to settle a lawsuit asserting that YouTube had violated the Children's Online Privacy Protection Act. The changes will also affect the social media platform's content creators. To avoid dustups surrounding data privacy and more, brand managers should take care in both their content and the content creators and social media platforms with which they partner.
---
WHAT YOU SAID
We asked how "brand purpose" and "purpose-led communications" will figure in your campaigns this year, and the vast majority of you said it will be an increased focus for your organization.
How much do purpose-led communications (sustainability, D&I, CSR, etc.) figure into your 2020 campaigns?

Share what you're doing under our #MorningScoop hashtag.

— PR Daily (@PRDaily) January 6, 2020
Fewer than 4% said it will be a lesser focus this year than last year. How are you talking about purpose both inside and outside your organization? Share your thoughts with our hashtag #MorningScoop.
---
SOUNDING BOARD
What will be more important for your efforts in 2020: digital activations or live, in-person events?
Will you focus more on virtual and digital activations or in-person events for 2020? Share your thoughts for our hashtag #MorningScoop.

— PR Daily (@PRDaily) January 7, 2020
Share your thoughts with our hashtag to be featured in tomorrow's #MorningScoop.
PR Daily News Feed
Sign up to receive the latest articles from PR Daily directly in your inbox.
COMMENT
One Response to "Pier 1 prepares for bankruptcy, Red Cross dangles a Super Bowl score, and email works for millennials and Gen Z"
Ronaldnlevy

says:

You could ask your marketing management whether PR can volunteer to help bring in Pier 1 shoppers—plus perhaps hungry suppliers and a few savvy Pier 1 execs. The idea: test whether even small space for Pier 1 type merchandise, in stores, online or as premiums–might bring in modest-but-profitable growth in sales and earnings.

Even if management says no, your question could get you increased recognition as an idea person. Like taking a few Ragan courses, you self-identify as someone who looks to increase success–the company's and your own .