Planters pauses Mr. Peanut's death ads, Bakers Square and Villiage Inn file for bankruptcy, and hotel gets sassy for Valentine's Day
Also: McDonald's enters the 'chicken sandwich wars,' executive reputation is crucial, how to stand out in a hectic year, and more.
Good morning, PR pros:
 McDonald's salvos in the "chicken sandwich wars" are here: The fast-food chain is rolling out McChicken Biscuit sandwiches along with Chicken McGriddles.
⏰ IT'S TIME ⏰ The best place to get your chicken breakfast sandwich…bright and early and 7 days a week. Chicken McGriddles and McChicken Biscuits, now available nationwide. pic.twitter.com/6I53OxKcqp

— McDonald's (@McDonalds) January 28, 2020
The menu items are available for only a limited time, perhaps increasing their appeal—an important component for standing out in an increasingly crowded space.
Nearly 90% of McDonald's U.S. franchisees believe that Chick-fil-A is the chain's biggest threat, according to a January survey conducted by analyst Mark Kalinowski of Kalinowski Equity Research. Kalinowski, who upgraded the stock to a buy ahead of its earnings report on Wednesday, said the franchisees evenly represent all regions of the United States.
Here are today's top stories:
Kraft Heinz pauses #RIPeanut ads following Kobe Bryant's death
Planters' parent company has suspended social media ads promoting its Super Bowl ad teaser following a helicopter crash that killed the National Basketball Association star and eight others aboard. Planters' ad shows its mascot, Mr. Peanut, falling to his death in an explosion after the company's vehicle runs off a cliff.
Planters said in a statement it was "saddened" by the news of Bryant's death and will "evaluate next steps through a lens of sensitivity to those impacted by this tragedy."

The company added that "at this point, the pause impacts only paid advertising on channels like Twitter and YouTube, and some other outreach in the immediate wake of this tragedy. No change has been made to our plans for Super Bowl Sunday."
Other brand managers have held back marketing messages, too.
The Wall Street Journal reported that P&G paused its Olay Super Bowl ad and PepsiCo held the release of its Mountain Dew spot for the NFL championship game. Las Vegas Convention and Visitors Authority also halted its campaign, which it kicked off with an ad during the Grammy Awards on Sunday. The ad, which it was unable to pull from the air, directed viewers to its website—which currently features a message dedicated to the victims of the crash.
Image courtesy of visitlasvegas.com.
Why you should care: Unforeseen tragic events can force you to make quick (and sometimes expensive) decisions about campaigns and messages you've created weeks or months prior, lest you put your organization's reputation at risk of backlash. In today's quickly moving news cycle spurred by social media conversations, it's a good idea to create a contingency plan within your crisis communications strategy.
---
MEASURED THOUGHTS
According to a report from Weber Shandwick, CEO reputation matters more than ever. Many executives say they have a strong reputation—which means they have something to defend and safeguard.
Image courtesy of Weber Shandwick.
The report also says most reputational crises are avoidable.
Image courtesy of Weber Shandwick.
How are you protecting your reputation in 2020? To see more stats and insights from Weber Shandwick, read the full report.
Bakers Square and Village Inn file for bankruptcy
The restaurant chains' parent company, American Blue Ribbon Holdings, closed 25% of its locations—33 restaurants—before filing for Chapter 11 bankruptcy.
In a press release, the company used corporate-speak to share its vision for the future:
The Company believes the reorganization will facilitate the Company's Village Inn and Bakers Square restaurant brands evolution to a healthy core of restaurants and support an approach to the brands that is most beneficial for all stakeholders. As part of the reorganization, the Company will explore a variety of strategic and structural initiatives to best position the Company for success in the future.
Why it matters: The bankruptcy filing and restaurant closings are due to rising labor costs coupled with occupancy costs that exceeded revenue in many locations. If your organization has to face the grim reality of a corporate restructuring to stay afloat, make sure you break the news to your employees before you publish your press release.
---
FROM THE EXPERTS
We're nearly a month into 2020, and communicators are already feeling the pressure to stand out against a plethora of headlines and a sea of branded content. Katie Delahay Paine, chief executive of Paine Publishing LLC, lays out several ways you can meet your PR goals without burning the candle at both ends. Read her insights here.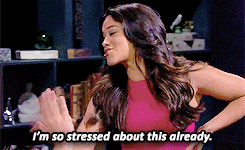 Hotel conceives a 'baby-making' contest for Valentine's Day
 As Feb. 14 nears, a hotel in Victoria, British Columbia, is taking a different spin on the term "afternoon delight." Hotel Zed is offering a free hotel room for the next 18 Valentine's Day holidays to one winning couple who has a baby nine months after their four-hour stay. (So you don't have to do the math, that would be mid-November. As for the biology … )
Hotel Zed CEO Mandy Farmer came up with the original Nooner idea when her kids were little and she was struggling to find quality, child-free time with her husband. The prospect of a romantic tryst on February 14 was more appealing to her than a bouquet of carnations or a box of chocolates, so she took the idea to the board and they ran with it.

… "I don't think we're going to convince someone who's not thinking about having a baby to have a baby. But if you're serious about expanding your family, why wouldn't you try?" Farmer asks. "If you succeed, you'll win a way to celebrate your baby's conception for the next 18 years."
Why it's important: Though the campaign has gotten mixed responses, with some critics complaining that it discriminates against couples not aiming to conceive, Hotel Zed said the contest is open to "all couples regardless of gender expression or sexual orientation," CTV News reported. The wacky contest can show you that thinking outside the box can net media coverage—and for many, the contest is fitting for the hotel as well as the holiday.
---
WHAT YOU SAID
 We asked how you will be paying attention to the Super Bowl this year. Will you be tuning in for the game or for the ads, or will you just follow along with the snarky peanut gallery on Twitter?
What will you be focusing on in this year's Super Bowl?

Share with us what you're looking forward to under the hashtag #MorningScoop.

— PR Daily (@PRDaily) January 27, 2020
Most say they are watching for the game itself, but some will only be following along online.  Make sure that any activation you have planned takes all audiences into account.
---
SOUNDING BOARD
How do you feel about your top leaders' communications skills? Are they excellent in sharing messages both internally and externally?
Vote to let us know how PR leaders and corporate boards are doing with their many audiences.
How do you feel about your top leaders' communications skills? Are they a powerful communicator both externally and internally? Vote for our #MorningScoop.

— PR Daily (@PRDaily) January 28, 2020
PR Daily News Feed
Sign up to receive the latest articles from PR Daily directly in your inbox.
COMMENT