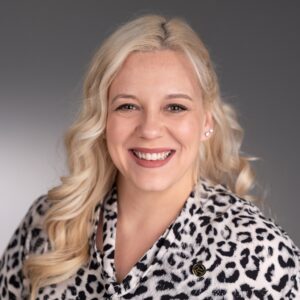 Alexis Gilbert
Senior Director, Global Brand and Communications - Dawn Foods
Alexis Gilbert is a strategic communicator who partners with senior leadership and global teams to align communications with business strategy and objectives. She leads executive meetings and events, develops talking points for executive interviews and speaking engagements, and coaches executives and subject matter experts for media appearances. Alexis also leads the development and execution of executive visibility and thought leadership strategies.
In her role as a leader of corporate communications at Dawn Foods, Alexis works cross-functionally to gain stakeholder support for key brand initiatives and leads the team responsible for ensuring consistent communication internally and externally. She manages the creation and approval of all corporate press and public relations, serving as the company spokesperson as needed. Alexis ensures that all communications and related activities exemplify a clarity of commitment to the company's values, people, customers, and strategy.
Dawn Foods is a member of Ragan's Communications Leadership Council.