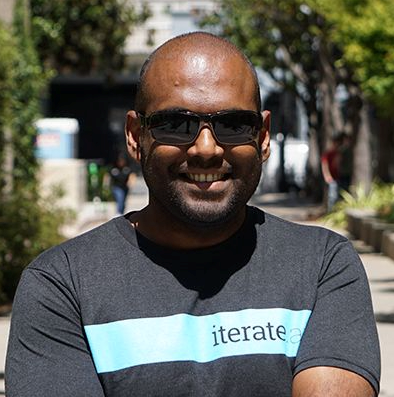 Brian Sathianathan
Co-Founder and Chief Technology/Digital Officer - Iterate.ai
Brian Sathianathan is the Co-Founder and Chief Technology/Digital Officer of Iterate.ai. Sathianathan started his career at Apple where he was initially hired for his software development and encryption skills. For six years at Apple, he led iPhone and Intel Mac initiatives within the very private New Product Introductions (a.k.a. Secret Products) Group. His two core groups designed the security and activation platform for the first iPhone, for which he holds patents.
After eight years total, Sathianathan left Apple to be Founder/President of Avot Media, a software platform used by firms like Warner Bros to transcode video for mobile. Avot was acquired by Smith Micro [NASDAQ: SMSI]. At Smith, Sathianathan became head of the video business and was responsible for strategy, vision, and integration. After Avot and Smith, Sathianathan joined the seed-stage investment team at Turner Media, where he sought out startups in the social, consumer, advertising, and recommendation spaces.
Over two years, he participated in 13 investments and one acquisition (BleacherReport). Two of his startups were acquired (one by Apple) during that period. Sathianathan is now the Co-Founder and Chief Technology/Digital Officer of Iterate.ai, an innovation ecosystem launched in 2013. Companies like Ulta Beauty, The Pampered Chef, Driven Brands, and Circle K leverage the "intelligent low-code" capabilities invented and patented by Sathianathan and his team. Interplay dramatically speeds up and simplifies digital and AI-based innovation. Largely bootstrapped and highly capital efficient, Iterate revenues grew 287% from 2017 to 2020.