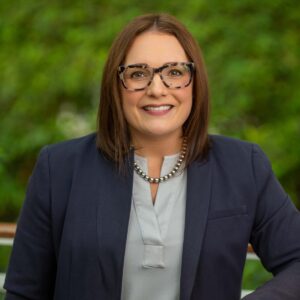 Brittany Hoerdeman
Senior Manager, Communications and Public Affairs - W. W. Grainger, Inc
Brittany Hoerdeman (she/her) is a Senior Manager of business communications and public affairs at Grainger. In this role, she is responsible for leading major communication and change initiatives, creating communication insights and enhancing Grainger's brand and reputation.
With 15 years of experience, Hoerdeman excels in communication channel management and transformation, reputation management, and people leadership. Most recently, she managed the implementation of a global communication platform to over 20,000 team members, established an editorial process and led a team responsible for organic social, enterprise communication and design.
Prior to joining Grainger, Hoerdeman worked at Harley-Davidson Financial Services where she enhanced the team member experience through new communication technologies and led several change initiatives.
Hoerdeman has a Master of Arts in International Relations and a Bachelor of Arts in Political Science from Eastern Illinois University.
W. W. Grainger, Inc. is a member of Ragan's Communications Leadership Council.