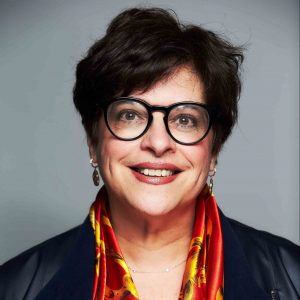 Carrie Altieri
Vice President, Strategy and Communications, COVID 19 - IBM
Carrie Altieri leads global workforce communications programs at IBM in New York as vice president, Strategy and Communications, COVID 19. Prior to this role, she was vice president, communications for people & culture. In that role, she worked closely with IBM's HR Chief in developing transformational programs for delightful employee experiences with design thinking, digital platforms and NPS as the standard metric of success. She was responsible for managing brand reputation, PR and social media on workforce issues.
Carrie has shaped the external company narrative of how AI adoption is reinventing employees experiences and transforming the profession of HR and helped roll-out a major overhaul of performance management through an employee co-creation hackathon. She has also worked on communications for contemporary workplace policy issues such as U.S. DACA, diversity & inclusion, and addressing the potential for bias in AI deployments.
Previously Carrie led internal and external communications for IBM's North America sales operations and global Systems Unit. After earning a degree in computer science from Columbia University, Carrie also spent 10 years in IT enterprise sales roles.