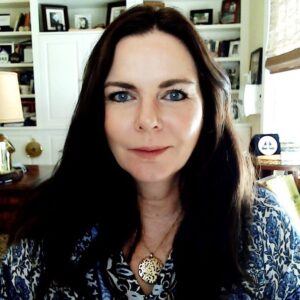 Cat Colella-Graham
Founder, Chief Employee Experience Officer - Cheer Partners
Cat Colella-Graham is the Founder of Cheer Partners, an employee experience agency designed to revolutionize the day-to-day life of an organization's most important stakeholders – their employees. In her deep experience as a Chief Human Resources Officer and Internal Communications expert, Cat saw a gap that needed to be bridged to drive forward a holistic employee experience. She foresaw that a new generation of employees were finding their voices and that companies would need to change the frameworks in which they communicate and engage with employees. Cheer Partners was founded to address this growing need.
Cheer Partners is brought into organizations to define the employer value proposition through a proprietary Cultural DNA Assessment and build a bespoke employee experience that drives high-productivity and business results. Cat has created offerings to attract, engage and inspire employees to deliver best-in-class engagement results. Her extensive knowledge spans corporate culture, internal communications, diversity, equity and inclusion practices, talent development and change management. Cat is known for being a trusted C-Suite advisor to Fortune 100 leaders.
Prior to founding Cheer Partners, Cat was the Executive Vice President and Global Head of People and Acquisitions at Ruder Finn and the Chief People Officer at Clever Devices. Cat was also the Senior Vice-President and Global Director of Human Resources and Recruiting at Cohn & Wolfe, a WPP company, Rubenstein Public Relations' first HR Director and a Management Consultant in the Change Management Division of Accenture.
Cat is a member of Forbes Human Resources Council, a co-founder of the Diversity Marketing Consortium and a mentor with the Cherie Blair Foundation for Women. Cat is also a Senior Advisor to Benedictine University L.E.A.D.S program. She frequently guest lectures at Georgetown and NYU and is a volunteer TED translator in four languages. She holds a bachelor's degree from Boston College, a master's degree from Cornell University and is a Harvard Business School Executive Education alumna.