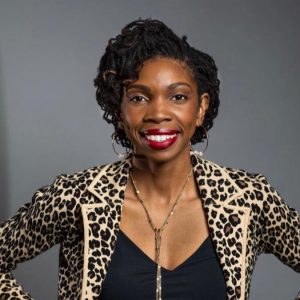 Chrystal Neely
Director of Internal Communications & Social Media - Acuity Brands
Chrystal Neely is the Director of Internal Communications and Social Media for Acuity Brands. She has responsibility for all employee communication vehicles to elevate understanding, alignment, and engagement. She leads a team responsible for supporting change management initiatives and increasing internal and external mindshare through social media.
Chrystal joined Acuity Brands in 2014 and has held roles in increasing responsibility. Since joining Acuity, she launched a monthly newsletter, an internal website, an ambassador program, webinar-based town halls, virtual Lunch & Learn programs, a podcast series, and two employee resource groups. In addition, Chrystal serves on the Executive Diversity, Equity, and Inclusion Council, leads Merger and Acquisition Communications, and develops communication strategies for executive communications.
Before joining Acuity Brands, Chrystal held income development and communications roles for St. Jude Children's Research Hospital, The American Diabetes Association, and Morehouse School of Medicine.
Chrystal serves as a Volunteer with the Atlanta Chapter's International Association of Business Communicators Professional Development Committee. She has previously served on the International Association of Business Communicators Grant Selection Task Force and was a 2020 Inspire Atlanta Leadership Program member.
Chrystal has a bachelor's degree in journalism and mass communications from the University of South Carolina-Columbia and an MBA from Brenau University.
Chrystal is married and has two sons.