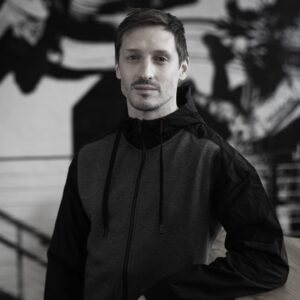 Dan Mazei
VP, Communications and Digital - Unikrn
For nearly twenty years, Dan Mazei has been driving communications for some of the world's largest and prestigious brands. He currently serves as vice president, communications and digital, for Unikrn - a new gaming and esports-focused betting platform, operated under the parent company Entain, one of the world's largest wagering operations in the world.
Prior to this, he served as vice president of communications at Tinder, the biggest dating app on the planet.
Dan was head of global communications for Activision Blizzard's esports division – building the narratives and shaping public perception to become the world's most innovative, scalable, and valuable developer of global competitive entertainment.
Dan also built and led Reebok's global "newsroom," where he fused the powers of public relations, digital content, social and paid media to translate business priorities into cultural currency that contemporized the brand – manifesting in everything from hosting a wedding on the floor of the CrossFit Games, to making Shaq and Victoria Beckham a fashion power couple, to directly challenging the President of the United States in social media.
He was previously senior vice president of media at the world's largest PR agency, Edelman, representing clients including Kellogg, World Surf League, Verizon and Shell.
He served as storytelling manager at Ford Motor Company, working across business units and geographies to craft stories that positioned Ford as a world-class brand. He helped the Blue Oval march toward its most aggressive product launch calendar in its more than 110 years of business, supporting the global launch of 2015 Mustang and Mustang's historic 50th anniversary.
He also led media strategy for Nintendo during some of the company's most fabled years, including the award-winning launches of the record- and paradigm-shattering Wii.
Dan has managed programs with celebrities like Beyoncé, Justin Bieber, Ariana Grande, Victoria Beckham, Gal Gadot, Karl Lagerfeld, Kendrick Lamar, Michael B. Jordan and Mayim Bialik; worked with premiere athletes like J.J. Watt, Jimmy Butler, John Smoltz, Tony Gwynn and Alexander Ovechkin; introduced Nintendo's brass to Jimmy Fallon; found a way to get Questlove to Tweet a self-portrait made of noodles; and coordinated brand activations at events like the Sundance Film Festival, Tribeca Film Festival, CES, E3 Expo and North American International Auto Show.