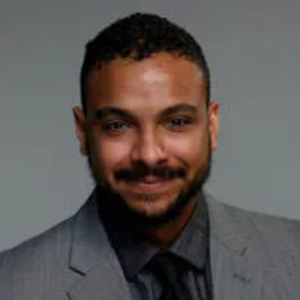 David Sánchez Carmona
Director, Machine Learning and Artificial Intelligence Strategist - APCO Worldwide
David Sánchez is director, machine learning and artificial intelligence strategist with APCO Worldwide's Washington, D.C., Studio, a full-service multidisciplinary group that enables ideas, delivers innovation and business value to products, services and experiences.
Mr. Sánchez is a skilled storyteller, strategist and industry veteran with more than 20 years of experience in advertising and marketing leveraging his skills in creative and art direction, paid and social media, technology and engineering, user experience and information architecture, CRM and data science, machine learning and artificial intelligence, product delivery and visual design. Mr. Sánchez has worked with clients across multiple industries including multiple Fortune 500 brands including automotive and transportation, business and professional services, consumer products, energy and utilities, financial services; health care and pharmaceuticals, industrial, institutions and nonprofits, tourism and hospitality and technology.
Prior joining APCO in 2005, Mr. Sánchez was owner of HyperBrand (previously Wavefront Media) which he founded in 2000. Before HyperBrand, he was a senior technology director and product delivery for CHAT Agency (Dentsu Aegis Network Affiliate), a premier digital agency in Puerto Rico. Mr. Sánchez is fluent in English and Spanish. He is also a Microsoft ex-alumnus (1998) and member of the board of directors of Maryland Gear, Inc, a startup marker space, in the fields of engineering, science, manufacturing and prototyping and patents.