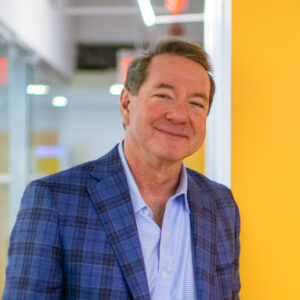 Ed Moed
CEO - Hot Paper Lantern
After 23 years of leading and helping to build one of the country's most admired communications firms, Ed Moed responded to the transformative changes sweeping across the business landscape to create Hot Paper Lantern in 2018. Hot Paper Lantern (HPL) is a strategic consultancy that fuses marketing and communications, with business consulting/advisory services and technology solutions to help brands and their parent companies thrive in a digital economy.
At HPL, Moed is responsible for leading the overall agency's direction and the welfare and growth of its employees and accountability of client programs. He leads the firm's business strategy and provides strategic oversight to operations and finances. Moed also helps to lead the agency's new business efforts.
Through Moed's leadership, he developed HPL Digital Sport, one of the leading agency brands within the emerging iGaming, sports betting and sports technology markets. Within this category, Moed serves as both a strategic advisor and mentor to many emerging company CEO and founders as they look to build their brand, raise investments funds and achieve growth. Moed was instrumental in partnering with Cardinal Sports Capital, a leading venture capital firm in the space, to create a Growth Accelerator Program between the two companies as well.
Throughout his career, Moed has been recognized as an industry and category leader. He was named to B2B Magazine's "Who Wo" list and was a finalist for EY's prestigious Entrepreneur of the Year award. Over the last few years, he's been interviewed by a host of media including: The Washington Post, Reuters, Sports Business Journal and Business Insider for his views on the growth of emerging technologies within the iGaming space.
Moed has and continues to hold numerous Board and advisory board positions including: Trustee at Drew University, the Council of PR Firms, YJP, the Montclair Art Museum, Little Kids Rock and MyGoodDeed.org.