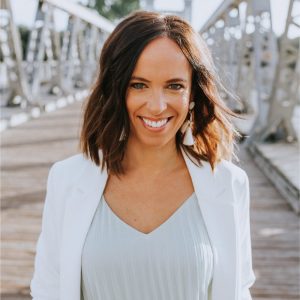 Heather Brinckerhoff
Head of Social Media Marketing - QVC
Heather Brinckerhoff  recently joined QVC and heads up the social media program there. Prior to that she served as Director of Social for Chip and Joanna Gaines' brand, Magnolia and has ten years of experience managing Social Media for brands like Disney Parks, PlayStation and LEGOLAND.
Heather is passionate about innovative content that not only moves consumers to purchase, but brings them joy and builds brand loyalty. She's created successful and engaging social media strategies and campaigns to support several theme park and resort grand openings, events, product launches, premieres and more.
A passion for people, innovative content and servant leadership drives Heather to form lasting relationships, create personality for brands through storytelling and shake up traditional PR.