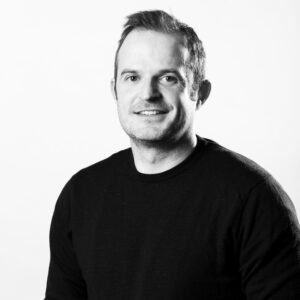 James Gregson
Creative Director, Internal Creative Agency, Americas - LEGO
James began his career in brand strategy. Working at a series of Marketing and Communication agencies in and around New York City. Through his professional experience, he has built a combination of technical understanding and conceptual creativity to craft effective, measurable programs for clients and brands such as New Balance, Atari and Mercedes-Benz.
Currently, James is a senior creative leader within The LEGO Group's internal creative agency: leading a team responsible for creating best-in-class brand advertising and brand content on behalf of the LEGO products and LEGO brand initiatives. His thoughts on all things marketing, branding and creative have been featured in publications across the globe from the Wall Street Journal to Adweek. He was most recently an honoree of the prestigious Adweek Creative 100, an annual celebration of the most fascinating innovators, agency leaders, influencers, marketers, and other creative game-changers from across the advertising and marketing industries.
James was born in London, England and spent his childhood living between New Jersey and the UK, before coming to college in the US. James holds a bachelor's in fine arts, from Syracuse University, with a minor in painting. James is currently struggling with the reality of being a father to a spirited 5-year-old girl and 3-year-old identical twin boys. He is a huge fan of all things Arsenal FC, sneakers, movies and food, more specifically pizza.