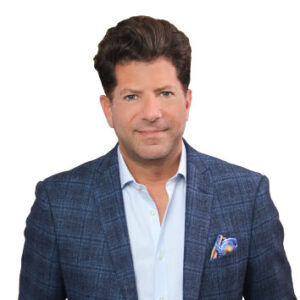 Jason Erkes
Chief Communications Officer - Cresco Labs
Jason Erkes is the Chief Communications Officer at Cresco Labs. He joined the Leadership team in 2018 and has been involved with the company since its inception. He is responsible for shaping and directing the company's internal and external communications strategy and serves as the company's media spokesperson.
As a seasoned Communications strategist, Erkes has helped position Cresco Labs' leadership in cannabis through education, transparency and relationships cultivated with influential journalists. His innovative efforts have helped build a company culture dedicated to connection, authenticity and community. In 2020, he developed a media strategy that attracted international media attention of the first adult-use cannabis sale at the company's Sunnyside dispensary in Illinois. The initiative garnered over 1 billion impressions, significantly increasing visibility of Cresco Labs and its national retail brand.  In 2021, Erkes oversaw the in-house development and launch of an employee app, The Joint, which was thoughtfully designed to enhance communication among Cresco's corporate and field workforce, share important news in real time, and serve as a place that celebrates cannabis culture and fosters diversity, inclusion and belonging. As the company spokesperson, Erkes has conducted over 100 media interviews sharing the company narrative with local and national media outlets, such as CNN, U.S. News & World Report, Chicago Tribune and MJBizDaily.
Throughout his tenure with Cresco Labs, he's also directed the internal and external communications approach for nearly a dozen corporate acquisitions, medical and recreational market launches, retail store openings, product launches and the company's ongoing social justice and legislative efforts.
Erkes has been a journalist, political advisor, entrepreneur, turnaround expert, community leader and philanthropist. In 2020, he was named one of the "Top 10 Most Influential Communications Professionals to Watch in Cannabis" by Green Market Report. Crain's Chicago Business recognized him as a "Rising Star" in its 40 Under 40 list; he has won Emmy Awards for excellence in journalism while representing ABC News and FOX News; and he has received national political recognition as a recipient of the prestigious Reed Award from Campaigns & Elections Magazine.
Erkes has demonstrated his thought leadership in cannabis at community functions, regulatory hearings and industry events, including Cannabis Business Times' Risk Mitigation Conference, as well as guest contributed articles for Cannabis Business Times and Marijuana Venture Magazine.