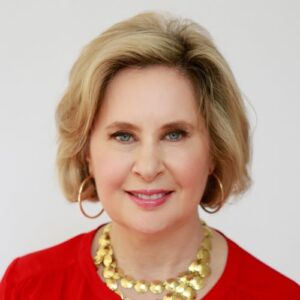 Jeanne Salvatore
Assistant Professor, Marketing Communications - Jay & Patty Baker School of Business and Technology, Fashion Institute of Technology
Jeanne M. Salvatore is an assistant professor in the Marketing Communications Department in the Jay & Patty Baker School of Business and Technology at the Fashion Institute of Technology (FIT) where she teaches public relations, mass communications, and corporate communications, as well as serves as a faculty advisor to its PRSSA chapter. She is also an adjunct professor for The City College of New York's department of Media and Communications Arts and has taught at Columbia University and Iona College. She co-wrote the textbook, Strategic Public Relations Writing: Proven Tactics and Techniques, which was published by Routledge in 2022.
Jeanne is also president of JMS Consulting, a full-service strategic communications firm which offers life and executive coaching as well as strategic media and presentation training. She works with individuals and business organizations to strategically turn change and disruption into opportunity. She also coaches senior leaders on how to enhance their executive presence, as well as to appear on camera or give important presentations.
Prior to working in academia full-time and founding a consulting company, Jeanne served in a leadership capacity at the Insurance Information Institute (I.I.I.). The I.I.I. is a non-profit trade association that represents the property/casualty and reinsurance business.  She was a trusted advisor to the c-suite executives. She was also the I.I.I.'s chief communications officer and its primary spokesperson appearing frequently on broadcast media to represent the property/casualty insurance industry.
Jeanne lives in New York City and is a distance runner, skier, triathlete, and golfer.
You can follow her on Instagram, Linkedin, or Twitter @JeanneSalvatore