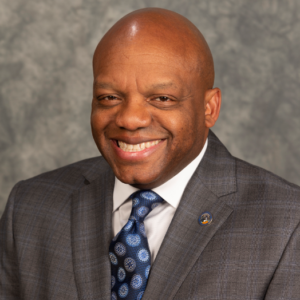 Jeff Williamson, Ph. D
Director, Office of Communications - Orange County Government
Jeff Williamson is the Director of the Office of Communications for Orange County Government, where his division won multiple awards for their media and social media campaigns during the Coronavirus pandemic. Prior to his current service at Orange County Government, Jeff was the spokesman for the Orange County Sheriff's Office, where he handled hundreds of media cases including the arrest and trial of Casey Anthony, the death of drum major Robert Champion, and many other major media cases.
Prior to his government service, Jeff worked as a broadcast journalist for affiliates of NBC, FOX, CBS and the New York Times. During that time, he won multiple journalism awards.  He also spent several years on the staff of G.Q. Magazine.
He is the author of the book, "Feeling Tall Eight Short Lessons on Courage and Change, and has written numerous articles for national magazines, and is the recipient of the FBI Trilogy Award for Law Enforcement Executive Leadership.