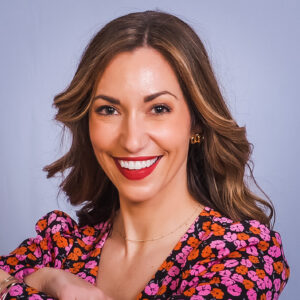 Jennifer George
Vice President of Communications and Public Relations - Shutterfly
Jennifer George is currently Vice President of Communications and Public Relations for Shutterfly and its family of brands. She is responsible for all strategic communications functions for Shutterfly, including media relations, executive communications, organic social media, influencer marketing, issues management and internal communications. In this role, she leads comprehensive corporate storytelling across all internal and external channels.
George has 20+ years of experience in driving brand and executive visibility and elevating values-based storytelling. Most recently, George was global director of communications at Headspace, a global leader in mindfulness and meditation, where she was responsible for the company's PR and influencer marketing efforts, launching in international markets including Germany and France, as well as leading corporate communications and issues management. Previously, George was head of PR at Murad, a prestige beauty brand owned by Unilever, where she oversaw internal and external communications, including the launch of Unilever Prestige's first-ever social purpose program, while also managing multiple brand launches, organic social content and influencer marketing. Prior to that, George was director of corporate communications and public relations at The Wonderful Company, owner of FIJI Water, POM Wonderful, Wonderful Pistachios and Teleflora.
George has her MBA from Boston University and currently resides in the Bay Area with her husband and two children.